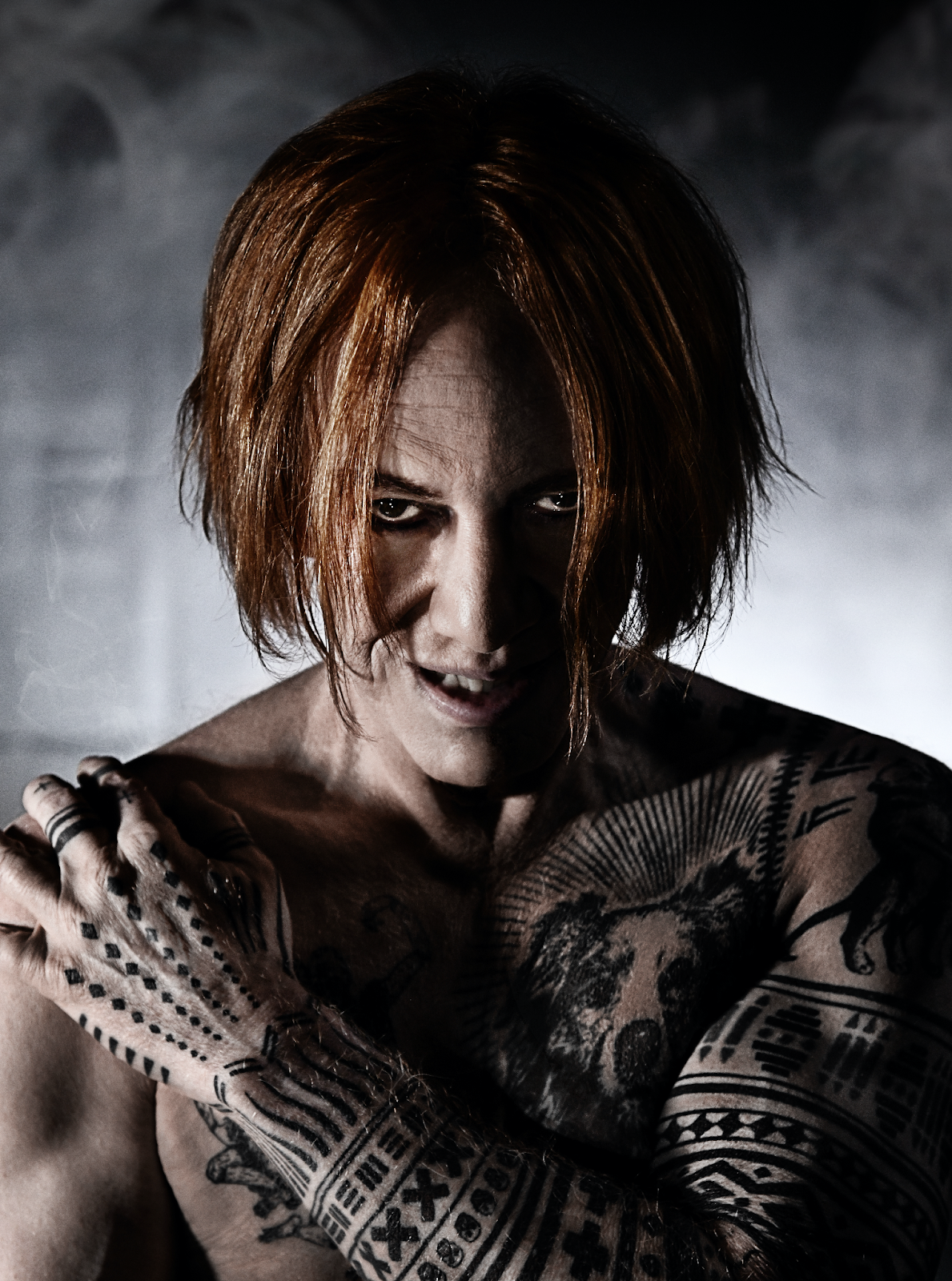 (Photo Credit: Jonathan Williamson)
Continuing a remarkable year-to-date, Danny Elfman has earned two Grammy® Award nominations today. Celebrating a pair of individual projects that showcase the diversity of his wildly eclectic career, the first nomination sees his "Main Titles" sequence from his acclaimed score for Doctor Strange In The Multiverse of Madness nominated in the "Best Arrangement, Instrumental or A Cappella" category, while the second nomination honors the special collector's edition box set of his ambitious double album Big Mess [ANTI- / Epitaph Records] in the category of "Best Boxed or Special Limited Edition Package." The latter of which honors Elfman's creative director Berit Gwendolyn Gilma, who has been instrumental in creating a cohesive, yet completely unique visual identity for the entire Big Mess project to-date. The Big Mess album and visuals were produced by Danny Elfman and executive produced by Elfman's longtime manager Laura Engel.

"We worked very hard on this," says Gilma. "It was a team effort – from Sarah Sitkin who did the images with the 3D sculptures of Danny, Anti/Epitaph who were open to our vision, to the production company. And of course Danny himself really cared about this project and wanted to make sure it's unique to him. It was a creative collaboration."

The collector's edition box set of Big Mess is a stunning release that offers fans the ultimate window into the creation and visuals of the groundbreaking project and includes four LPs on exclusive color variants, featuring all 18 songs from Big Mess along with bonus discs containing unreleased reinterpretations of tracks from the album. Each record is held in its own unique jacket featuring a 3D lenticular print on the cover and is accompanied by a 60 page, hardcover artbook containing never-before-seen renderings of the distinctively unsettling digital sculptures of Elfman done by Sarah Sitkin, who crafted the album's original artwork. The special box set also includes a 20 page stitched soft cover lyric book with behind-the-scenes photos, a 12" x 9" art print signed by Danny himself, a detailed life-sized light up model of Elfman's peculiar hand designed to be a stand-alone showpiece or one-of-a-kind night-light, and a code which provides downloadable digital audio files and a behind-the-scenes mini documentary on the making of Big Mess.

Throughout his career, Elfman has received dozens of awards and honors including four Oscar® nominations, two Emmy® Awards, a GRAMMY® Award, the 2002 Richard Kirk Award, the 2015 Disney Legend Award, and the Max Steiner Film Music Achievement Award in 2017. He also has an incredible seven Saturn Awards in the "Best Music" category, most recently winning in 2022 for his scoring work on Doctor Strange in the Multiverse of Madness.

Elfman recently performed music from Doctor Strange in the Multiverse of Madness live for the first time ever at his two sold-out, back-to-back concerts at The Hollywood Bowl in Los Angeles, CA. Entitled Danny Elfman: From Boingo to Batman to Big Mess and Beyond!, the live concerts saw him present expanded, full length versions of his internet-breaking, critically acclaimed performances at Coachella Music and Arts Festival earlier this spring. His first official career-spanning headline performances, both nights were heralded by fans and critics alike, with Variety stating "there's never been a show quite like this."

From his early days with the theatrical Mystic Knights and the rock band Oingo Boingo, and his prolific work scoring over 100 films & television themes including Doctor Strange in the Multiverse of Madness, Noah Baumbach's buzzing new film White Noise and Tim Burton's highly anticipated new series Wednesday, Elfman's work has consistently channeled a riveting unpredictability.