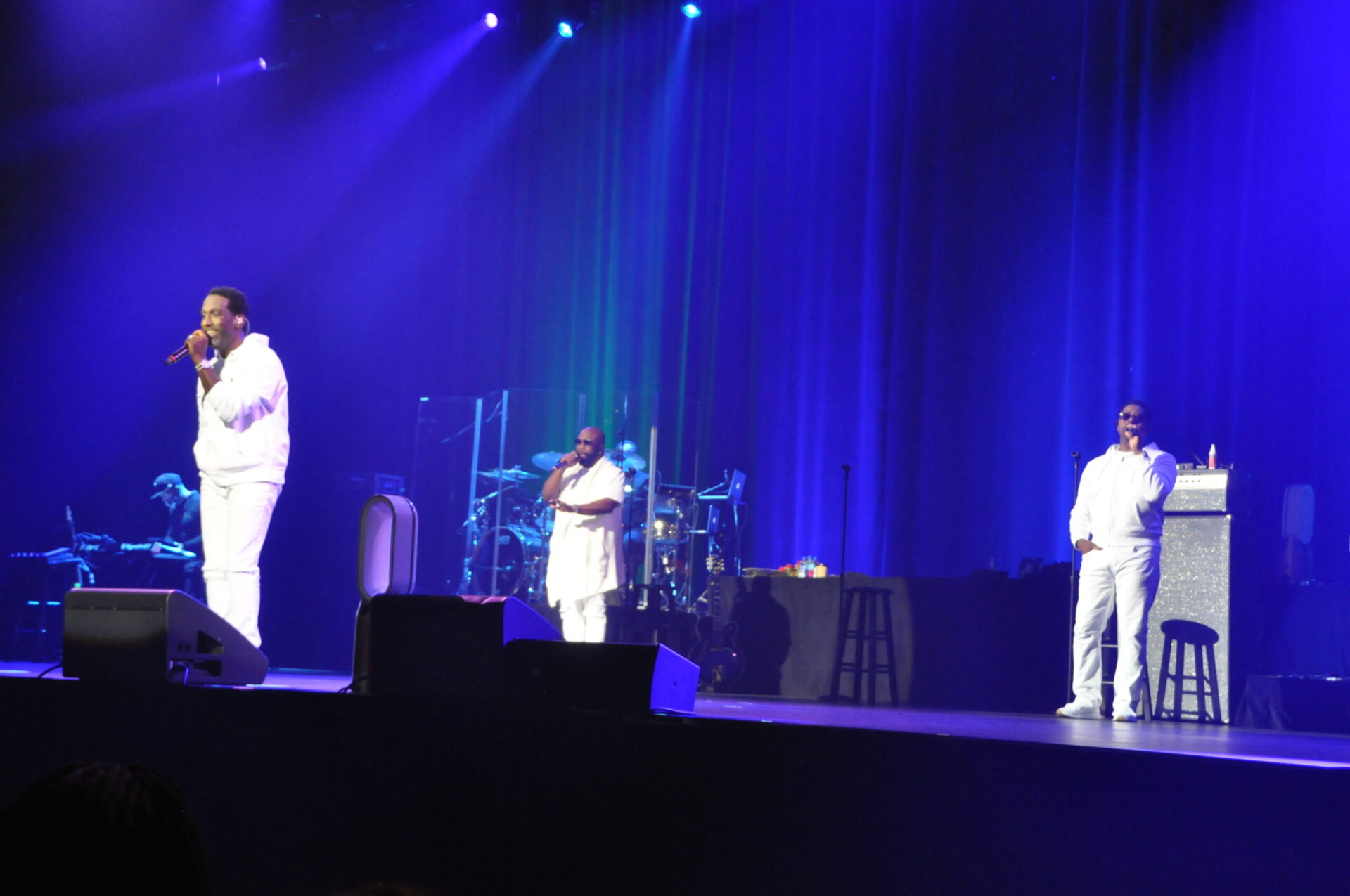 If there is one boy band that personifies the 90s, it would be the ever popular Boyz II Men. Ever since their debut with 1991's Cooleyhighharmony album, they have given us songs that make us cry, make us remember and for some of us, make us fall in love. Now, this talented trio has made their triumphant return to the MGM National Harbor after a long two-year wait. For the fans who have come Thursday night, the wait was totally worth it.

Performing to a nearly packed audience at the Theatre at MGM National Harbor, the trio of Shawn Stockman, Wanya Morris and Nathan Morris has started the night with their signature harmonies as the familiar notes of Motownphilly fills the room. No matter if you were a child of the 90s or the new generation who simply love their songs, people were jamming and singing along to this feel good song. For me, I was just a young boy in elementary school when I first heard the amazing sounds of Boyz II Men. And hearing this song in particular brought back a feel-good time in my younger days. The men who are now in their late 40's still got that swagger that we all came to enjoy for the whole ninety minutes.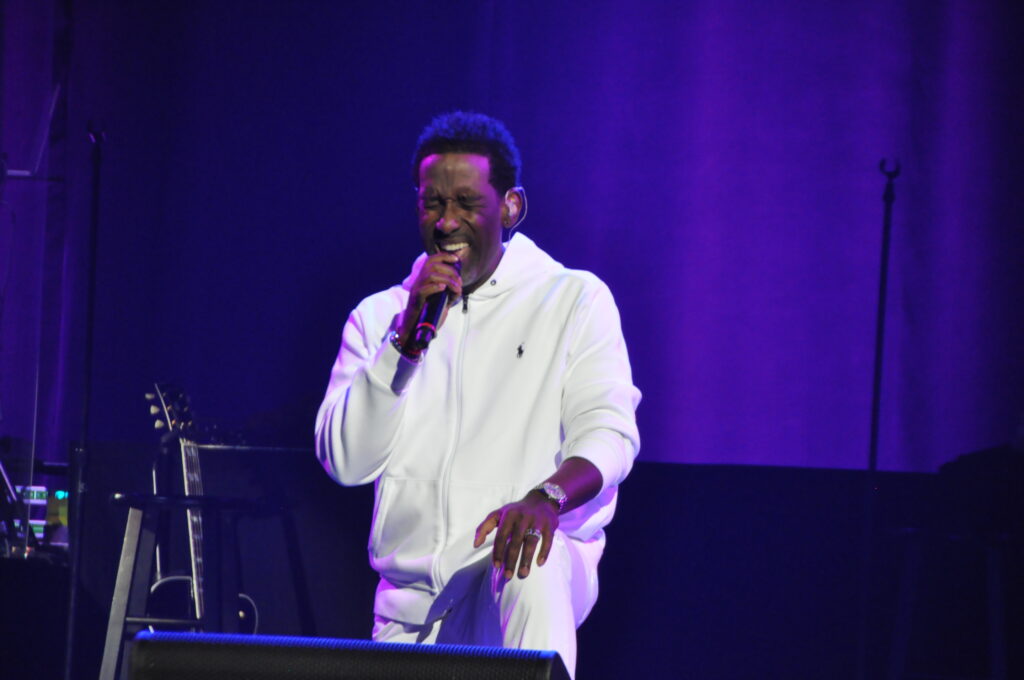 One of the slow jams of the decade came on as Shawn lead the group to sing "On Bended Knee" to us. A highlight of the night was when Shawn really showed how his tenacious tenor voice can woo a lady and plays with the crowd especially in the first few rows. The next song, the trio took us back to a well-known graduation song or the remembering a lost one with the singing of "It's So Hard to Say Goodbye to Yesterday". I can tell you that there was not a dry say eye in the house or a person who didn't know the words to this classic piece.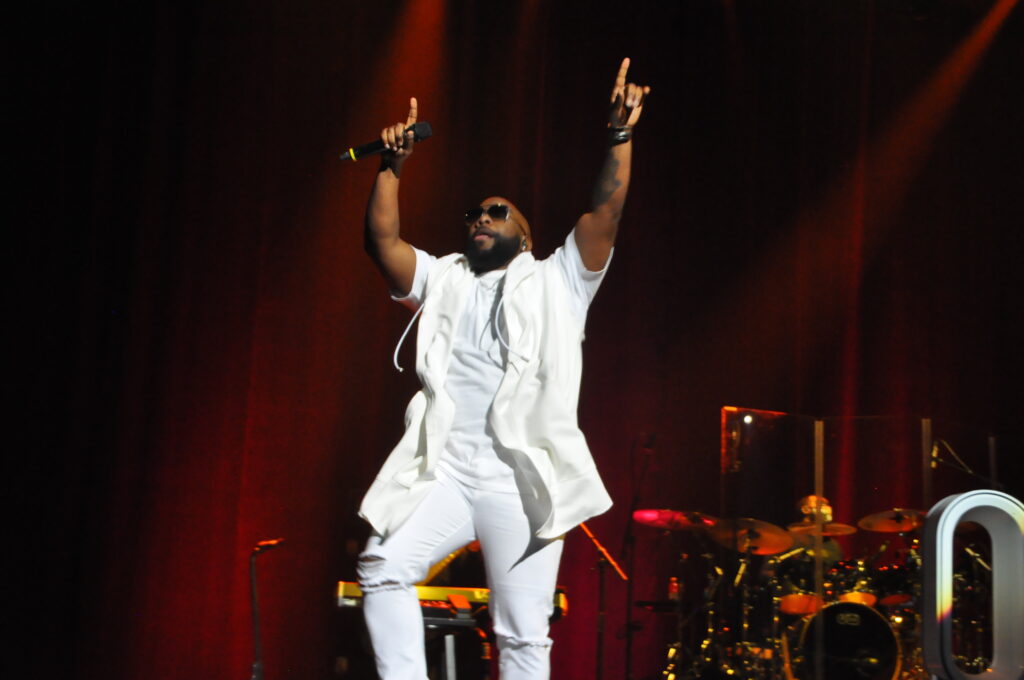 The trio gave the audience not just a show but an amazing experience that they will never forget. They performed a number of classics where we get to see the trio in harmony and each of their talents individually. They didn't just perform their greatest hits, they delivered their take on some of the favorite covers. During the night, we got treated to a variety of rock hits led by Wayna as he killed it on Lenny Kravitz's "Are You Going to Go My Way" and "American Woman" and Bruno Mars "Locked Out of Heaven". I could have sworn that Wayna was a rock god in a previous life. Shawn opened with a sweet rendition of "Come Together". To see Nathan on bass & Shawn on guitar during this set took the concert to a whole new level. Nathan highlighting his skills as a baritone ensured that we were "Doin' Just Fine". At the end of this segment, Wanya says "Surprise!" to us and it was a great one indeed.
It was at this moment that Wanya talked about their 2012 album "Collide" which he mentioned that the band wanted to expand their creativity. Nathan got the idea of the bandmates learning to play instruments. Stockman quickly took the idea, learning how to play the guitar by watching YouTube videos as Nathan learned to strum the bass. Wanya felt that the only instrument he needed to play was the one he was gifted with – his voice – and no one could not argue with that. He declared on stage that "it's an honor to share the stage with him" referring to Shawn. The audience got a taste of what Shawn truly learned as he segues into "Wonderful Tonight".
Stockman wanted to let the audience know that "Yes, we had a lot of great records but we are artists, we are musicians." For the trio, they are absolutely correct as their glorious music has spanned three decades and beyond. Then he mentioned that there was one song that the men listened to on WCAU-FM in their hometown Philadelphia that spoke to them and that song was "Open Arms" by the rock gods Journey. No matter where you are from, "Open Arms" had us standing up and singing along. I truly loved their take on the 1981 classic as they give it a little soul. Stockton said it best "If the music is good, the music is good".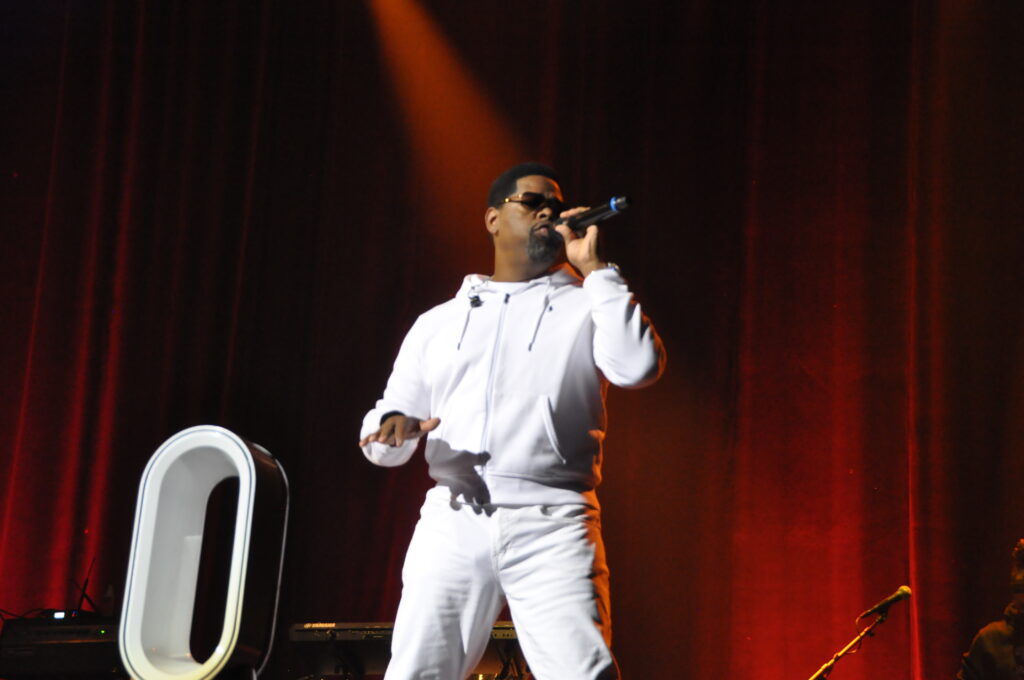 To close out the night, it was time for some BIIM classics that had everyone out of their seats to sing along. The trio had us raise our hands in the air and do some moves including the 90s dance Da' Dip as we transitioned to "Waters Run Dry". Not only did they encourage us to sing but also to swing to their songs. Next came the swooning song "I'll Make Love to You" which got some of us thinking about their first love or their true love. For some lucky ladies, they received a red rose from the band. For "One Sweet Day", the audience participated by singing the parts performed by Mariah Carey, and illuminating the hall with their phone lights.
Then for the grand finale, Stockman declared "We love you!" to the crowd and wanted us to "remember where you were. who you were with & who were you doing it with the first time you heard this" as we come to the "End of the Road", a bittersweet ending to an amazing concert! After three decades of Cooleyhigh sweet harmonies, Boyz II Men has proven their music is STILL timeless.
FINAL GRADE: A++