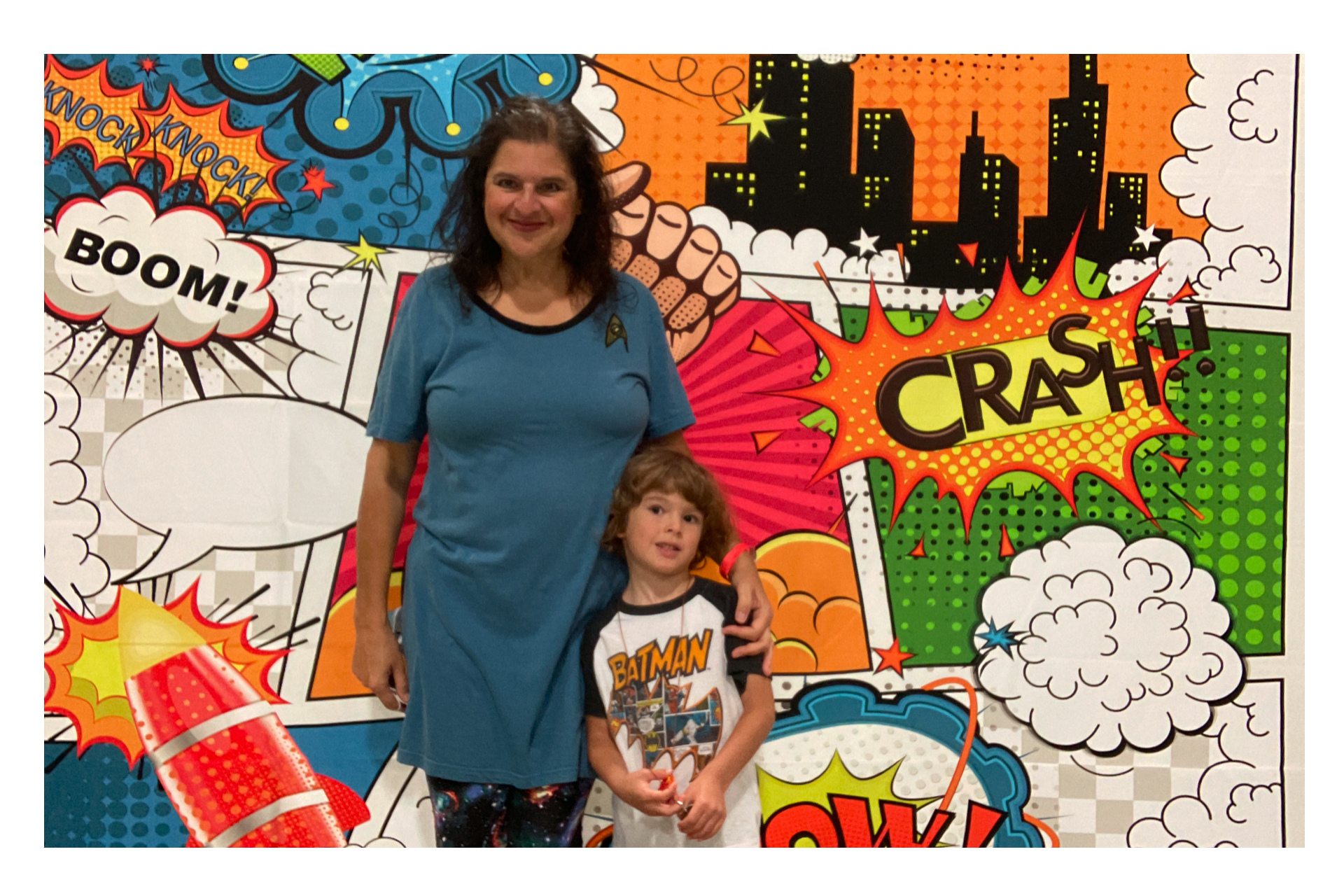 Artists are abound at Awesome Con 2021 this past weekend. Craft dealers highlighted their wears and fan attendees showed off their creative cosplay talents. The spotlight was stolen by the many Awesome Con guests, including Christopher Lloyd, Michael J. Fox, William Shatner, George Takei, Adam Savage, Karan Ashley, Walter E. Jones to name just a few.
Fans enjoyed opportunities to get autographs and photographs with the guest stars, shopping, crafts, game rooms, and costume contests. There was plenty of entertainment for the whole family, including children's programming.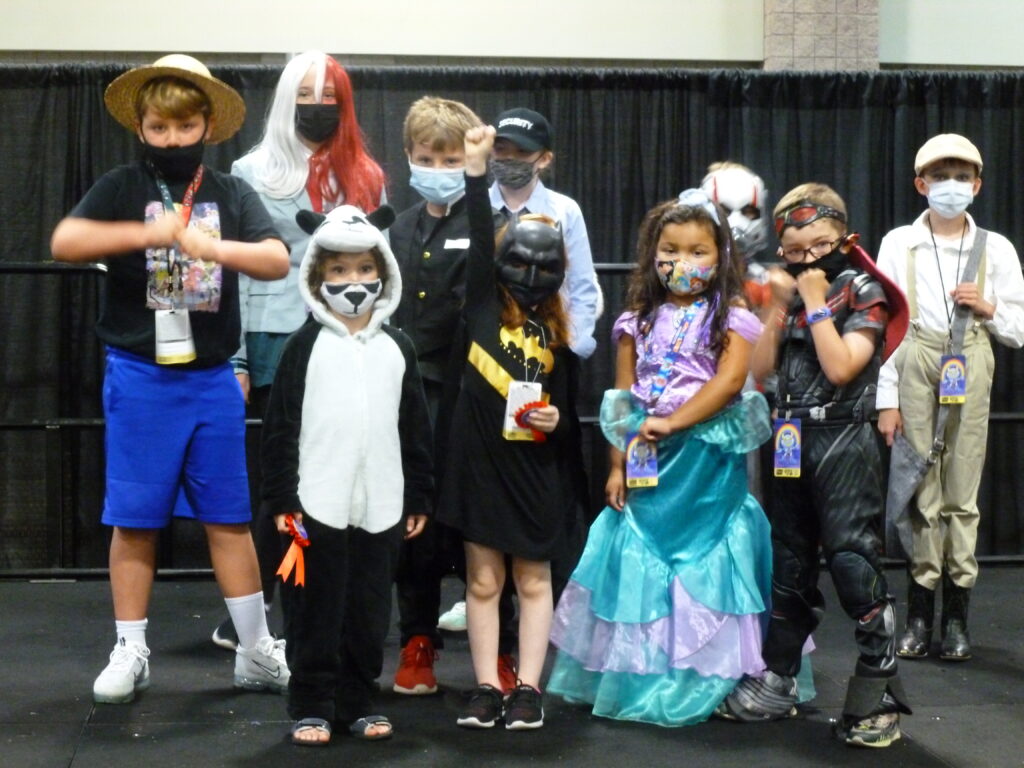 The children's programming this year was particularly amazing. Young Fans could attend the Awesome Con Jr. area events which included the Saber Guild Kids Light Saber Training, and earn a certificate. There was a Loot Scavenger Hunt and a Silent Disco (where kids could dance with headphones on). There was Prince/Princess Training, story times and the opportunity to make various crafts. My child and I made a Fairy Wand and attended the Paper Toy Workshop. We also entered the Comic Cover Designing Contest and the Kids Cosplay Parade which allowed the children to compete for prizes and ribbons. Additionally, the CW had the Flash, Superman, Batman and Batgirl for the children to take photographs with free of charge.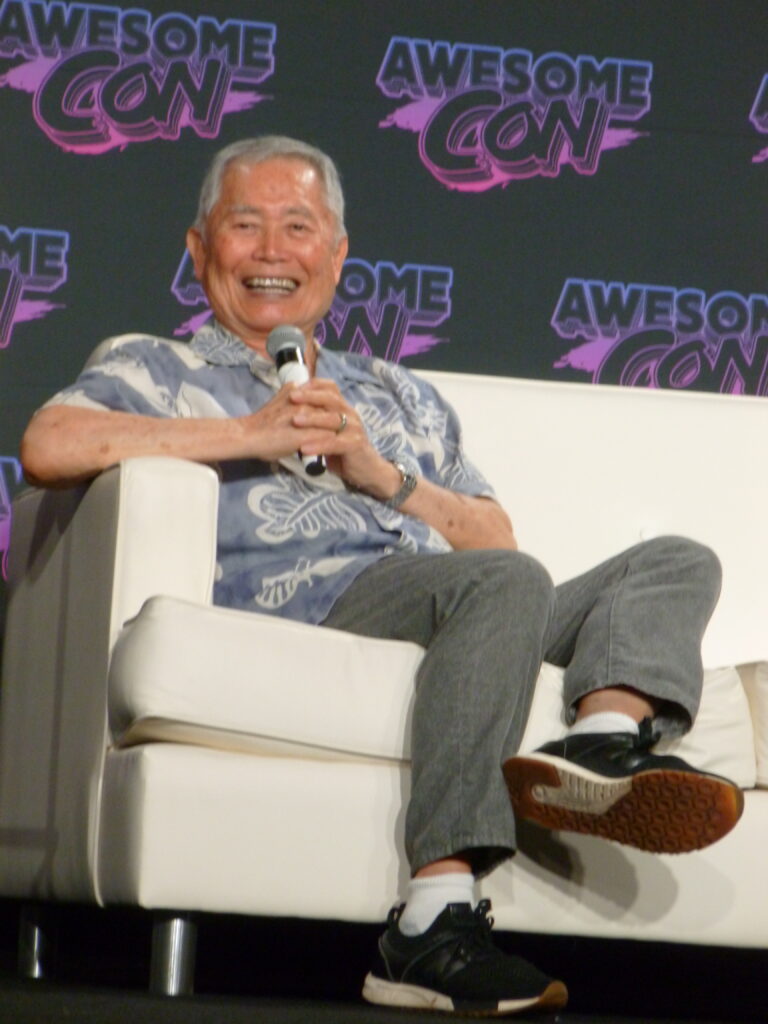 Fans also had the opportunity to take photos and get autographs with the guests for a fee. Most of the speakers were also free to attend. I was excited to be in the front row for both William Shatner and George Takei's panels this year. Both speakers took questions from the audience. One fan, David, after asking his question, told William Shatner to "Live Long and Prosper". William Shatner had the audience laughing when he replied, "I have already". I was also thrilled at the opportunity to get my photo taken with William Shatner. Pandemic precautions were in place. This year, there was a plastic panel up between the guests and fans for photographs. In that way, everyone had the opportunity to take their masks down for the photo for a few seconds. Seating was also further apart in the panels.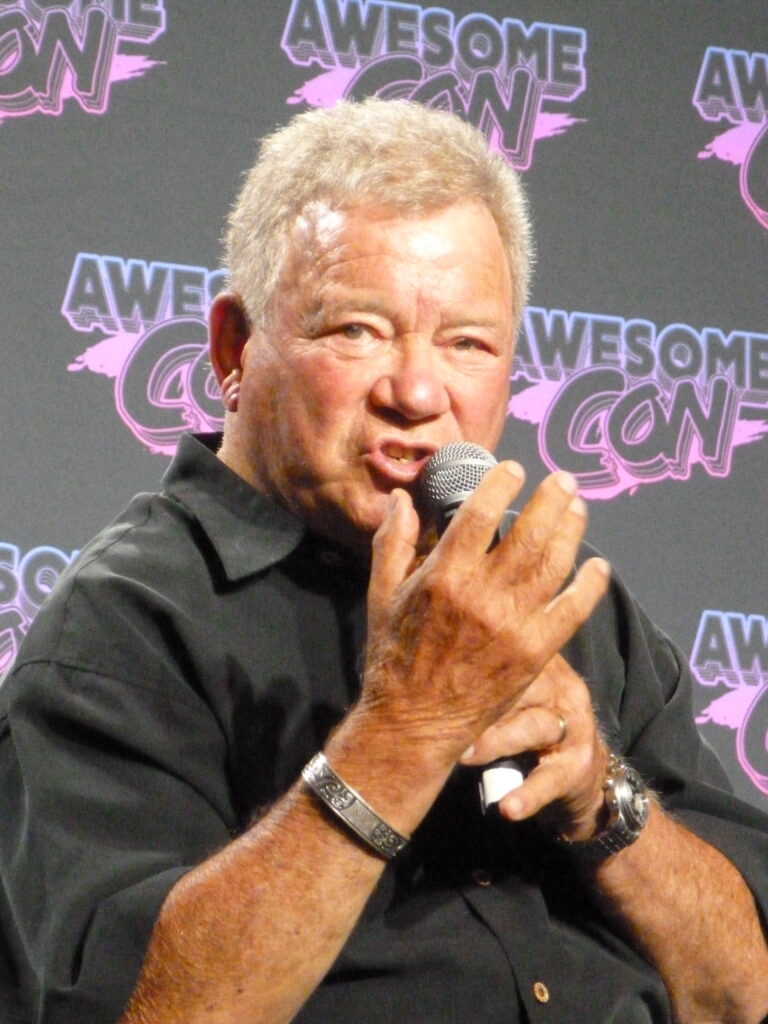 The Exhibit Hall and Artists Alley was also different this year. The aisles were wider making it easier for attendees to move in the space with a bit of distance between them. Although there were less vendors, there was a wide variety of items to choose from. Some of my favorite artists included Pendragon Costumes who made beautiful dresses, Wayward Leather Designs who made purses with monster faces on them, Uniglitter, who made glow in the dark glitter for skin accents, and Scrolling Fantasy who made beautiful wood puzzles.
Other event features included a Book Fair, Science Fair, Pride Alley and both a Tabletop and Video Gaming area. Other programs included fan Podcasts, Cosplay, Props and Trivia Games including Geek Jeopardy.
Awesome Con did a fabulous job of adapting their convention to pandemic conditions. I believe a fun time was had by all attendees. Everyone I spoke with enjoyed the convention. I personally loved the convention. ­It surely stole my heart.