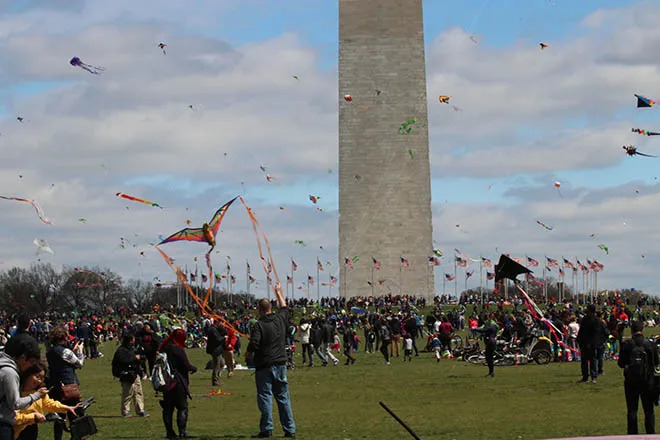 On Saturday, March 26 at 10 a.m. ET National Cherry Blossom Festival will kick off kite-flying season with the Blossom Kite Festival on the grounds of the Washington Monument, for the first time since 2019. This year marks the 55th anniversary of the beloved springtime kite-flying tradition, and the iconic outdoor event is fun, free and open to the public.


The 2022 Blossom Kite Festival will include:

Kite competitions and demonstrations, including a stunt kite performance by 180GO!

Family Field featuring a youth kite makers competition, Bol races, and a musical performance by Guava Jelly

Kite making activities, large yard games, springtime crafting, and fun educational activities

WHO
– Diana Mayhew, President of The National Cherry Blossom Festival
– Jim Cosca, Kite Advisory Committee Member and President of Wings Over Washington
– Paige Childs, Communications Specialist for National Children's Museum
– Mike Kory, Captain of Team 180GO!

WHEN: Saturday, March 26, 2022      10:00 – 4:30 p.m. ET

WHERE:  Constitution Avenue and 17th Street NW

Please note that Metro train travel is strongly recommended for Saturday, March 26 due to road closures for citywide events. More information is available here.


COVID PROTOCOLS
For the health and safety of all participants, the Festival encourages eligible attendees to be vaccinated against COVID-19, in alignment with CDC recommendations. In adherence to the latest National Park Service guidelines, masking will not be required for Blossom Kite Festival due to low community transmission of COVID-19 in the District of Columbia. Attendees are encouraged to wear masks according to their personal level of comfort, and handwashing stations and hand sanitizer will be available onsite.