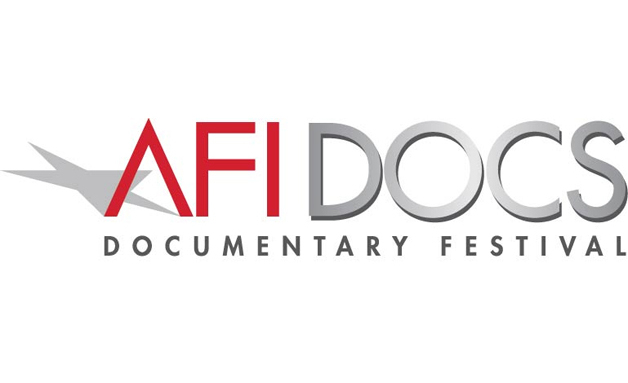 The American Film Institute has announced the AFI DOCS 2019 Award Winners, concluding the five-day festival supported by Presenting Sponsor AT&T in Washington, DC, and Silver Spring, MD. The festival's Audience Award for Best Feature went to CHASING THE MOON, directed by Robert Stone. The Audience Award for Best Short went to ST. LOUIS SUPERMAN, directed by Smriti Mundhra and Sami Khan.
This year's competitive Short Films slate included a voting jury comprised of film producer Dolly Turner, documentary filmmaker Gabriella Garcia-Pardo and The Washington Post's pop culture writer Elahe Izadi. The Grand Jury Prize for Short Films went to IN THE ABSENCE, directed by Yi Seung-Jun. The jury said of IN THE ABSENCE: "…a sweeping account that stuns. Through an exhaustive sourcing of content, the filmmaker precisely and chillingly weaves together a haunting tapestry that calls into question the trust we place in authority."
The jury also awarded an honorable mention to A LOVE SONG FOR LATASHA, directed by Sophia Nahli Allison, whom the jury called "an emerging artist." The jury described the film as "[a] relevant and intimate portrait depicting the trauma that stems from America's insidious racism and how that lingers beyond a single violent moment." An honorable mention also went to SCENES FROM A DRY CITY, "an eerily crafted dystopian snapshot that both underscores the privilege of water and the United Nations' recent exhortation for 'rapid and unprecedented action' to mitigate climate change," directed by Francois Verster and Simon Wood.
With 72 films from 17 countries, the 17th edition of AFI DOCS presented stories taking place as close as 17 blocks from the capital and as far as the moon, with subjects varying from a family-run ambulance service in Mexico to the surrogate pregnancy boom in Idaho to reforms needed in the criminal justice system. Among the attendees were filmmakers and notables including former Attorney General Eric Holder, Missouri State Representative Bruce Franks, Jr., National Council members Anthony R. Jimenez and Stephanie Hunt, the Equal Justice Initiative's Bryan Stevenson, Lilly Lynn Ledbetter, Grace Guggenheim, Thomas Allen Harris, Liz Garbus, Morgan Neville, Freida Lee Mock, Terry Sanders, Rob Epstein, Jeffrey Friedman, Martha Shane and Irene Taylor Brodsky.
This year's festival included a number of panels featuring engaging discussions between filmmakers, film subjects and audience members — with conversation and examination of issues led by some of the nation's top journalists: NBC News' Morgan Radford;" NBC News' "Meet the Press" moderator and NBC News Political Director Chuck Todd; NBC News' Chief White House Correspondent Hallie Jackson; Roll Call editor Jason Dick; and The Washington Post's chief film critic Ann Hornaday, senior correspondent Kevin Sullivan, national correspondent Wesley Lowery, media reporter Paul Farhi, national security reporter Greg Miller, senior video editor Thomas LeGro, corporate accountability reporter Douglas MacMillan, entertainment reporter Emily Yahr and feature reporter Roxanne Roberts.
The AFI DOCS Forum explored unique topics with keynote presentations, conversations, panel discussions, micro-meetings and a day-long convening of local film communities. Programming for the Forum was made possible by the Corporation for Public Broadcasting, NBC News' "Meet the Press" and The Washington Post.
The fifth edition of the AFI DOCS Impact Lab provided participating filmmakers with professional development in preparation for presenting their causes to key audiences to advance their messages and included meetings with advocates and industry and policy leaders.
Five films with AFI Conservatory alumni credits were included in this year's festival: THE AMAZING JOHNATHAN DOCUMENTARY (Director of Photography Dan Adlerstein); DAVID CROSBY: REMEMBER MY NAME (Director of Photography Edd Lukas); MOONLIGHT SONATA: DEAFNESS IN THREE MOVEMENTS (Executive Producer Sara Bernstein); RUTH — JUSTICE GINSBURG IN HER OWN WORDS (Screenwriter/Editor Mike Aguilar); and TONI MORRISON: THE PIECES I AM (Director Timothy Greenfield Sanders).
MORE ABOUT THE AWARD-WINNING FILMS:
AUDIENCE AWARD: FEATURE
CHASING THE MOON
DIR: Robert Stone. 50 years after Neil Armstrong's "one small step," CHASING THE MOON chronicles America's audacious and difficult race to the moon. Using exclusively archival footage — with much never before seen in public — this exceptional series re-contextualizes the social and historical importance of the Space Age and the sheer wonder of the moon landing itself. After the Soviets launched their Sputnik satellite, what was once thought as science fiction became reality. Fascinating stories told by those involved reveal how America's space race fused scientific innovation, political drama and media spectacle into one profound achievement.
AUDIENCE AWARD: SHORT
ST. LOUIS SUPERMAN
DIRS: Smriti Mundhra, Sami Khan. Bruce Franks, Jr., is a 33-year-old battle rapper, Ferguson activist and state representative from St. Louis who has overcome unspeakable loss to become one of the most exciting and unapologetic young leaders in the country today.
SHORT FILM GRAND JURY PRIZE
IN THE ABSENCE
DIR: Yi Seung-Jun. When the passenger ferry MV Sewol sank off the coast of South Korea in 2014, more than 300 people lost their lives, most of them schoolchildren. Years later, the victims' families and survivors are still demanding justice from national authorities.
Honorable Mention: A LOVE SONG FOR LATASHA
DIR: Sophia Nahli Allison. Latasha Harlins was 15-years-old when she was killed by Soon Ja Du at Empire Liquor in South Central Los Angeles on March 16, 1991. This dreamlike, hybrid documentary reimagines a more nuanced narrative of Latasha's life.
Honorable Mention: SCENES FROM A DRY CITY
DIR: Francois Verster and Simon Wood. In South Africa, an impending water crisis grips an entire nation.