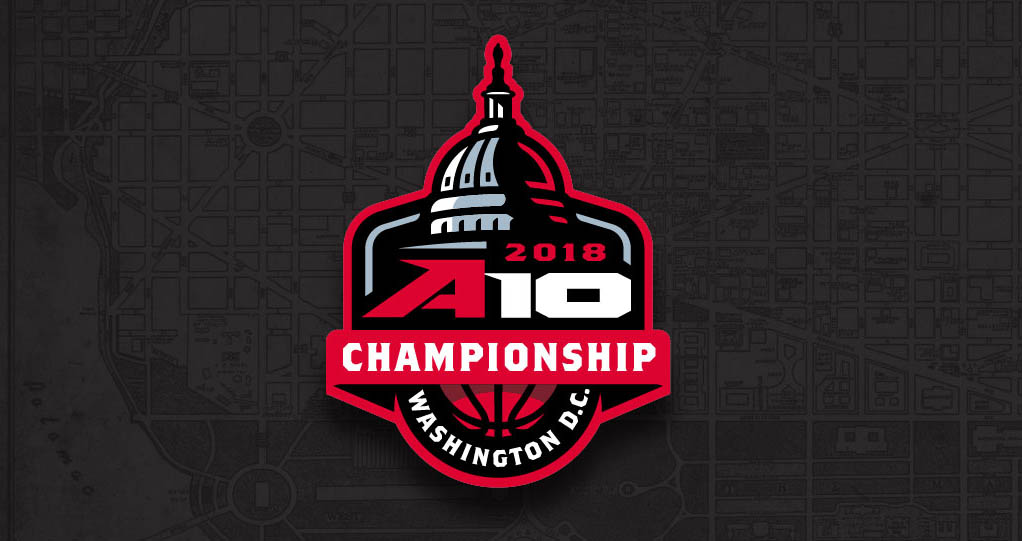 The Atlantic 10 Conference announced Tuesday the future sites of the A-10 Men's Basketball Championship. The league's premier event will return to the nation's capital at Capital One Arena in 2022 and then to Barclays Center in Brooklyn in 2023 and 2024.
The Atlantic 10 has now secured a home for its Men's Basketball Championship in major media markets for the next six years through 2024. By 2024, the championship will have been hosted in state-of-the-art pro arenas like Capital One Arena and Barclays Center for over a decade.
"Hosting the A-10 Championship in the number one and number six media markets in the United States has been fantastic for the conference," stated Atlantic 10 Commissioner Bernadette V. McGlade. "Both Capital One Arena and Barclays Center are venues our coaches, student-athletes and fans love. Our partnership with these organizations continues to elevate the A-10 Men's Basketball Championship."
The Atlantic 10 is currently in the first year of a renewed three-year agreement with Barclays Center for the 2019, 2020 and 2021 championships. Barclays Center and the A-10 began their partnership in 2012, with the league's 2013 championship being the first conference basketball championship in the arena. Saint Louis, Saint Joseph's and VCU all won A-10 titles at Barclays Center. Additionally, Barclays Center and the A-10 co-hosted the NCAA Men's Basketball Tournament First and Second Rounds in 2016 and will again partner to host an NCAA Regional in 2021. The arena is home to the Brooklyn Nets and the New York Islanders.
"I want to thank Commissioner McGlade and the Atlantic 10 for their continued commitment to Barclays Center and to Brooklyn," said Brett Yormark, CEO of BSE Global. "Since opening Barclays Center, we have consistently brought top college basketball to the borough and we are proud to build on that tradition for years to come."
Capital One Arena hosted the Atlantic 10 Championship in 2018 for the first time in league history. Centrally located in the A-10 footprint, the 2018 A-10 Championship set revenue records and marked the first-ever Atlantic 10 title for Davidson. Capital One Arena has hosted NCAA Men's Basketball Tournament events multiple times and is the home arena for the Stanley Cup Champion Washington Capitals, the NBA's Washington Wizards and the Washington Valor Arena Football League team.
"We are thrilled to continue the tradition of hosting exciting postseason collegiate basketball at Capital One Arena and excited to welcome the Atlantic 10 men's basketball championship back to the nation's capital in 2022," said David Touhey, President of Venues for Monumental Sports & Entertainment.