William Shatner Autograph Opportunity at The Future Is Here Festival
1 min read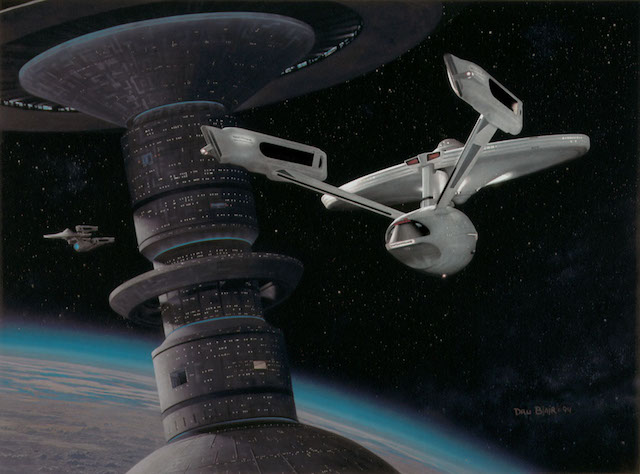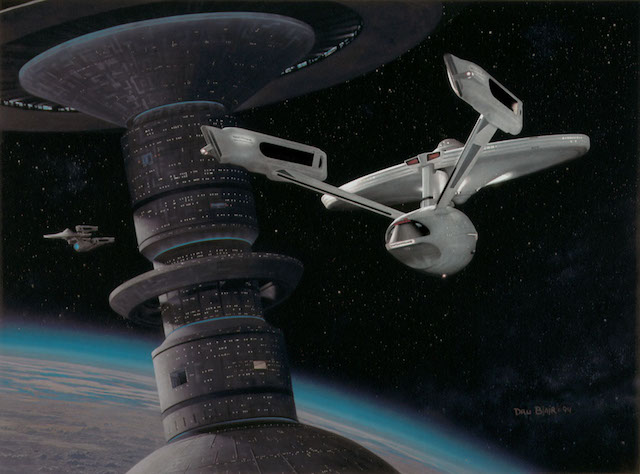 "The Return of the Enterprise" limited edition print reflects the majesty of the Starship Enterprise as it returns to a Federation space station.
William Shatner will be signing this rare official fine art print during an exclusive 90-minute autograph session on Saturday, April 23.
Painted by legendary artist Dru Blair, "The Return of the Enterprise" is a wonderful depiction of man's destiny in the exploration of life in the cosmos which inspires visions of our not too distant future.
This is an opportunity that should not be missed. The image size of the artwork is 36″x23″, printed on acid free, museum quality papers. Limited quantity available.  Only one lithograph may be purchased per customer.
This opportunity is exclusive of all other Future Is Here Festival events and you must be registered and check in to receive access to your litho and signing place on line.
No other items may be signed during this exclusive opportunity.
For more information: go to https://www.eventbrite.com/e/william-shatner-autograph-opportunity-at-the-future-is-here-festivaltm-tickets-24460960391
WHEN: Saturday, April 23, 2016 from 12:30 PM to 2:00 PM (EDT)
WHERE: Sidney Harman Hall610 F Street NW, Washington, DC 20004