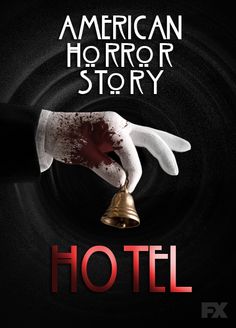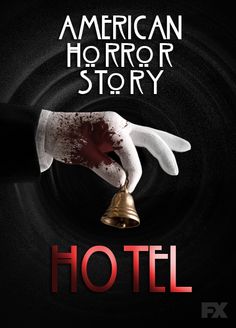 American? Check. Sexy? Check. Blood & Gore? Check. Nightmares until the next episode? SUPER check.
Ryan Murphy has done it again with the opener of his 5th season of American Horror Story. This time we take a look into the horror of Hotel Cortez. American Horror Story: Hotel's premiere episode delivered us a twisted and layered remedy of story-telling, horror, and a definite WTF moment. Wait for it.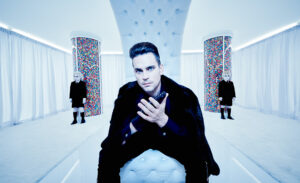 The season premiere brought to our screen American Horror Story veteran's Sarah Paulson and Kathy Bates who did not disappoint. Sarah Paulson portrays a dead junkie, Sally who is not so nice this time around. Kathy Bates, though not sure if dead or alive (my guess is alive), takes on the role of Iris. Iris is the Hotel Clerk whose son, Donovan (Matt Bomer) fell dead to the hands of Sally back in the day. Oh yeah, Iris pushed Sally out of the hotel window which is why she is dead now. Two points for Iris.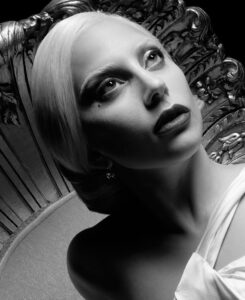 As we get to know who Donovan is, we get a dark, sultry opening to Lady Gaga's character this season; The Countess. Forgetting that it was Lady Gaga on the screen, The Countess is one badass character to look out for. She and Donovan don't settle for a threesome, they go for a bloody foursome that starts in passion and ends in throat slitting, blood squirting Horror Story fashion. Two points for foursomes.
Upon all this madness, we have an antagonist who we find in Detective John Lowe played by Wes Bentley. A gruesome murder brings him to Hotel Cortez along with a few creepy phone calls that land him checking in. Oh, not to mention he pissed his wife off because his daughter ended up seeing two dead guys and his son went missing a while back while on a merry go round. Whew.
The 90-minute opener did not seem like enough time to satisfy the cravings of figuring out Murphy's warped world. However, it had a moment that left me wondering if I was going to have to be scared of drills for the rest of my life. The shock value came early in the premiere episode, when a man was raped by a demon sporting a drill-bit dildo. Whoa. Not to mention Paulson's Sally seemed to find a thrill in it all. This was the definite WTF moment! It was one of THE moments of the premiere that I will remember for life. Two points for drill-bit demon guy.
The throat slitting appears to be The Countess' thing while gorging oysters and livers down throats is Iris' thing. Maybe.
One thing is for sure, I won't miss next episode. This season will be dark and expectedly bloody. Prepare yourselves for what I would say is another great season from Ryan Murphy's American Horror Story. If you haven't watched it already, you are missing out. Thank me later.