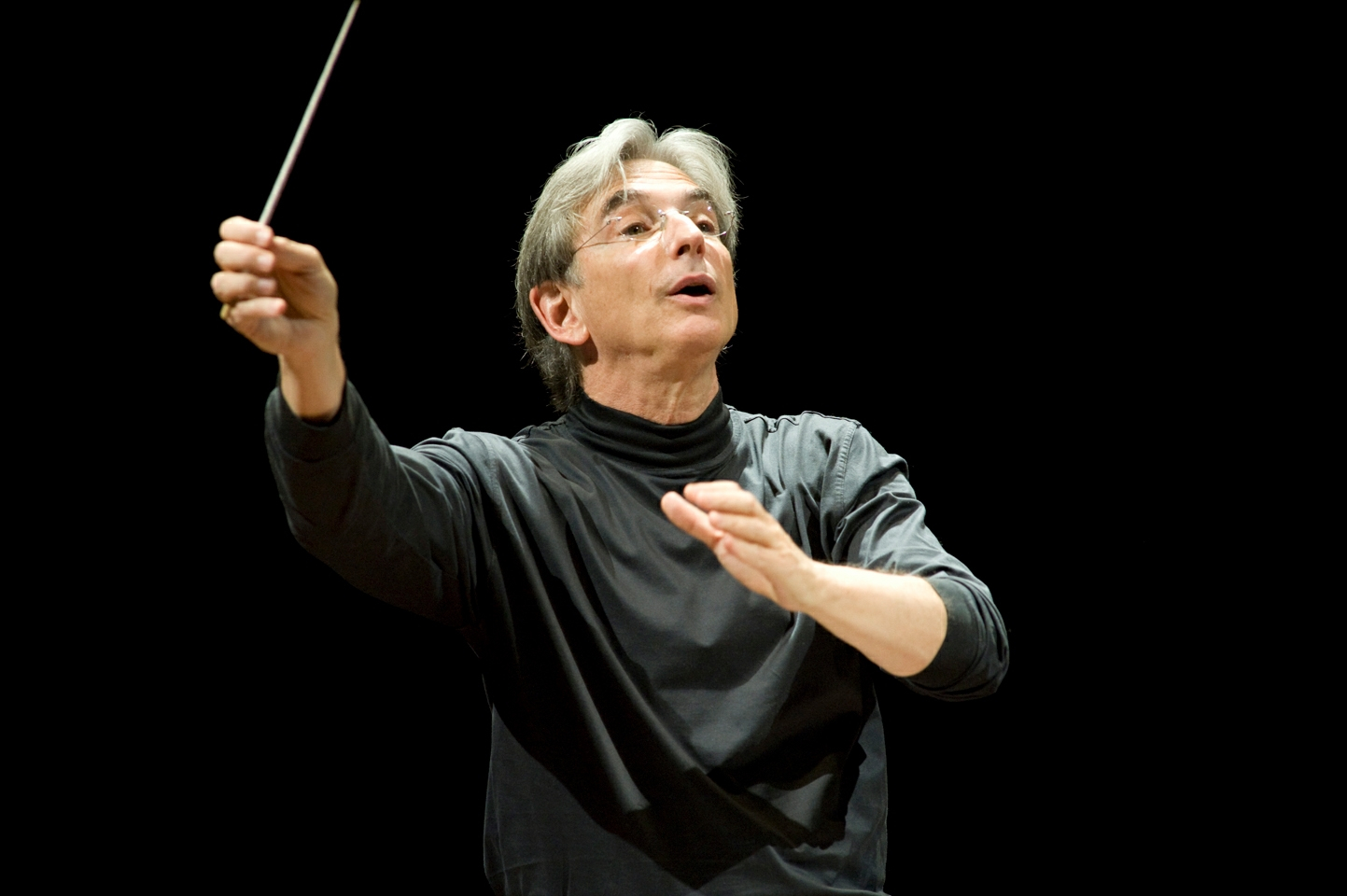 Leading orchestral laboratory for musical education to be joined by violin sensation and audience favorite Anne-Sophie Mutter for the D.C. premiere of Swiss composer Norbert Moret's En Rêve
The New World Symphony (NWS) occupies a unique position among today's leading orchestras.  Dedicated to the artistic, personal and professional development of outstanding instrumentalists, the NWS fellowship program provides top graduates of music programs the opportunity to enhance their musical education with the finest professional training. A laboratory for musical education and expression, the New World Symphony, through a wide range of performance and instructional activities, seeks to develop in participants the full complement of skills and qualifications required of twenty-first century first class musicians. Under the artistic direction of Michael Tilson Thomas, the program offers in-depth exposure to traditional and modern repertoire, with the active involvement of leading guest conductors, soloists and coaches.
Washington Performing Arts presents D.C. audiences with a rare treat – a performance by NWS in one of only two U.S. tour dates (along with Carnegie Hall) this season. On April 29th at 8pm, Maestro Tilson Thomas conducts the NWS in a performance of works by Schubert and Debussy, plus a performance of Alban Berg's Violin Concerto. The orchestra is joined by virtuoso violinist Anne-Sophie Mutter for the D.C. premiere of 20th century Swiss composer Norbert Moret's  En Rêve for Violin and Chamber Orchestra, composed for Mutter in 1988. This is Mutter's second Washington Performing Arts engagement this season, after her lauded November 23rd appearance with her Mutter Virtuosi.
---
The presenter of this performance is Washington Performing Arts. Please note this information in any coverage of this event.
Who:           New World Symphony, America's Orchestral Academy
Michael Tilson Thomas, artistic director & conductor
Anne-Sophie Mutter, violin

Where:        Kennedy Center Concert Hall
When:         Wednesday, April 29, 2015 at 8pm
Program:     Schubert               Selections from Incidental Music to Rosamunde
Berg                      Violin Concerto
Norbert Moret        En Rêve
Debussy                La Mer
Tickets:        Start at $35, available at washingtonperformingarts.org or (202) 785-9727.