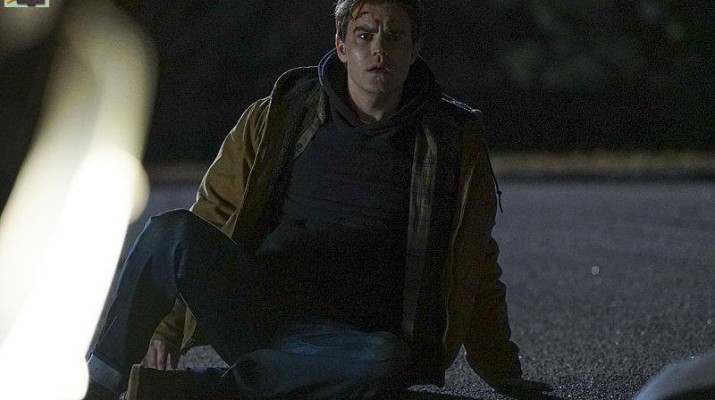 After the destruction of the Phoenix Stone, Reyna warns about hell being unleashed on earth as Damon rushes to save Stefan and Alaric works with Valerie to track down one of the released vampires…
Wow, Stefan had a seriously sucky week.  After being put back into the Phoenix Stone and then released when it was destroyed, he ended up in the corpse of an addict who caused a bus crash.  Talk about not fun.  So he's stuck in the middle of a blizzard with Damon as his only hope of being rescued while he is going through withdrawal.  Yeah, that is going to make for a super fun time.  You know, I can't even really blame him for nearly giving up.  It was cool that his first instinct was to save as many people as possible, but he does need to realize that Damon is not the same as he is.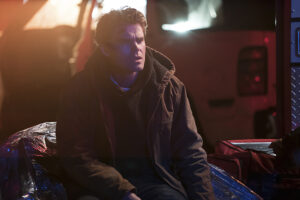 Honestly, after watching this episode, I have to say that Damon is a whole lot more damaged than I had previously thought.  To be honest, I have to wonder if he's secretly like Finn, a vampire who despises himself, so he does as many self-destructive things as possible in order to validate his low 'opinion of himself.  Don't get me wrong, I've always known that he is damaged, but I hadn't realized quite how badly until now.  He has been told for so long that he is a bad person (not without reason!) that he doesn't even see himself as someone who is worthy of being saved or someone who can do good on his own.  That is where Elena has been really good for him.  She saw that he had good qualities and helped to bring them out.  I would say that Sheriff Forbes was the same way.  I don't think either of them ever lost sight of the fact that Damon is not a great guy, but they both befriended him and he rewarded their friendship by becoming a better person, a person who tried to be what they saw.  The only question is whether or not he can hold onto that while Elena is gone and prove himself to be the person she thinks he can be.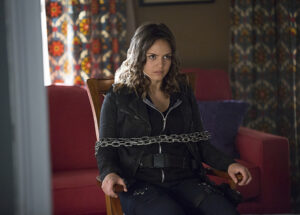 I want to know what Valerie will do once they get Stefan's body back.  Can she really swap the soul of the murderer in Stefan's body with his own?  If she can, that will be cool.  I just hope they find the guy before Reyna does, because I don't think she'll hesitate to kill Stefan's body, which will doom Stefan permanently.
I just wonder how bad things will get now that 200 years' worth of the worst vampires is out on the loose.  As much as Alaric wants to stay out of it, I don't see it happening.  I can only imagine that they'll try and get Jeremy to find some of them while he is out hunting; assuming he is still alive and hunting.  And I bet some of them will make their ways to Mystic Falls, which will definitely be a problem.
I have to wonder if Valerie is right about Alaric and Caroline.  While Stefan was gone, the two of them had a good go of it, but with Stefan being back now, will they still be able to make it.  I don't know how solid their relationship is or if their upcoming marriage has more to do with the kids than the two of them.  This should be interesting.
I won't see next week's episode until at least Sunday, so I will post my review as soon as I can.  My job is having their Annual Conference, so I'll be busy with that.  So please be patient and I will get around to everything as soon as I can.
Until then!