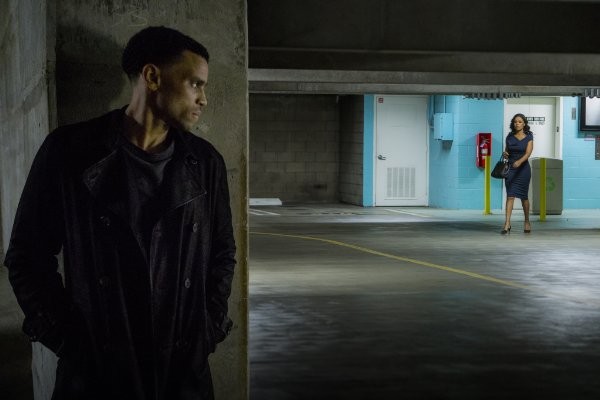 Leah Vaughn (Sanna Lathan) is a lobbyist who wanted to get married and start a family with her boyfriend, David King (Morris Chestnut).  Like many women Leah was looking at her biological clock and thinking that time was passing her by. David, like so many men wasn't ready to make that commitment.  He told her, he's been ready for marriage due to past family problems that marriages didn't last. He also emphasized that he didn't want to lose her. Leah felt that they should no longer be together, so their relationship ended.
Two months later Leah met a man named Carter Duncan (Michael Ealy) whom she remembered from a brief encounter at a coffee shop. Afterwards she got swept off her feet and during their dating; he was finally introduced to her parents. Leah felt that Carter was nice and got along well with her family, made the assumption she has met the perfect guy. However, Leah discovered Carter had a dark side and found herself in for a rude awakening.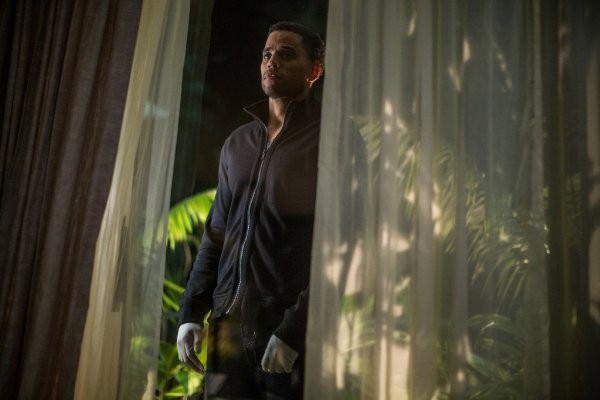 This movie was not as suspenseful as it looked; it had some comedic, thriller, and dramatic tones. I was a little disappointed some scenes in this movie seemed predictable. Ealy's role of a constant stalker was similar to the movie Obsessed. Ealy played a good role as a stalker while, looking the part of an over possessive lover that refuse to take no for an answer.
There were some scenes that he displayed no emotions as if he was a robot.  Compared to his previous comedic roles like the Think Like a Man series & About Last Night, he exhibited more emotions.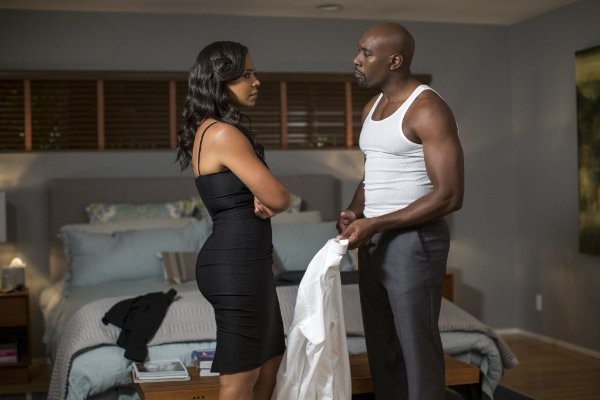 Sanna Lathan and Morris Chestnut performed well together in this movie as they did in The Best Man. I felt this movie could be a good example of life, when someone rushes into a relationship without taking the time to get to know the individual and then discover that he/she has made a wrong choice.
In my opinion, there is no perfect guy, the best thing to do in a relationship, is to see where things will lead. Then it is up to the individual, to make a decision whether they will continue spending time or letting go with that person.
Final Grade: C