The Goo Goo Dolls Dizzy up the Girl at The Anthem
2 min read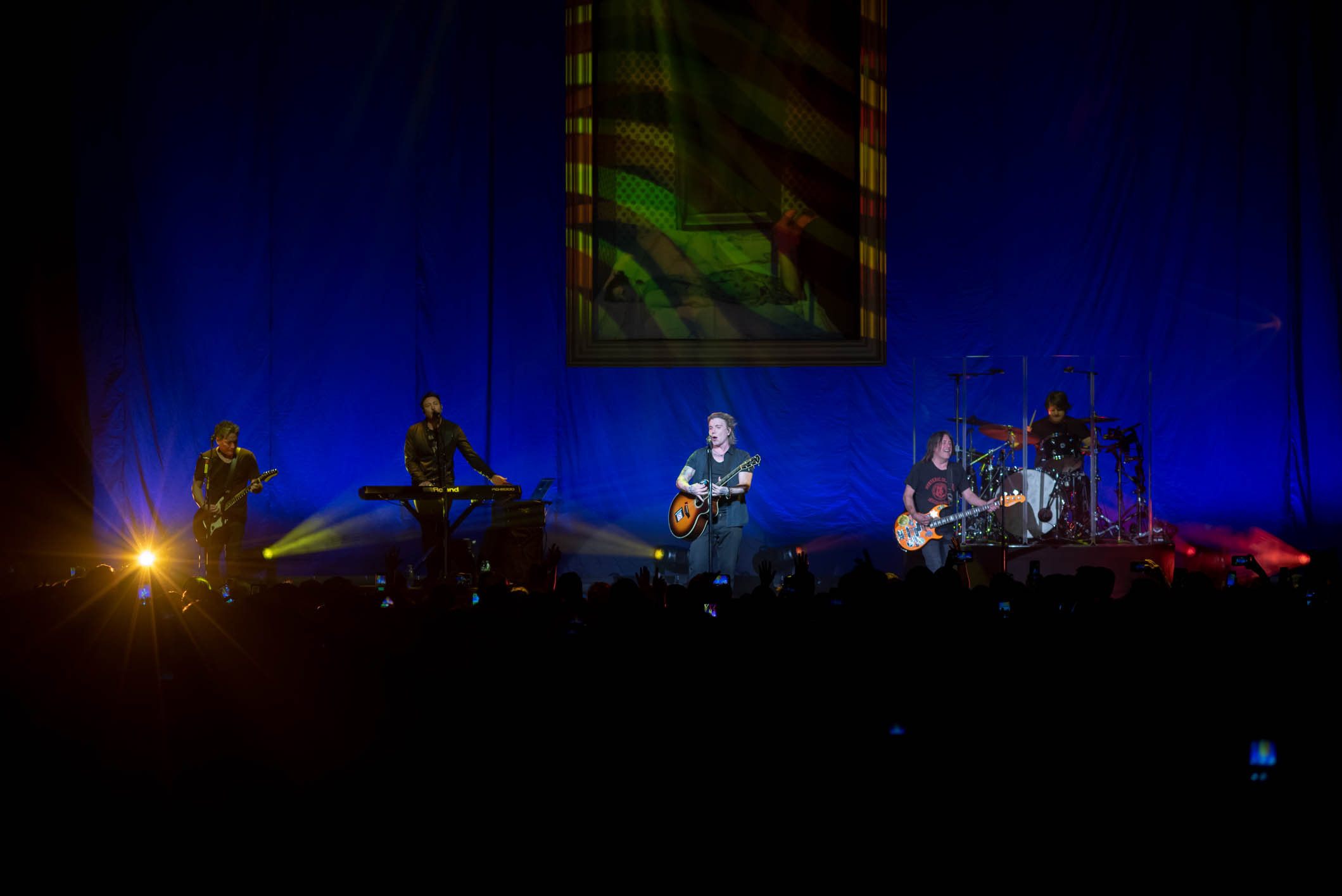 On Saturday October 13th, the Goo Goo Dolls came to The Anthem in the newly revitalized The Wharf.  This was my first time at The Anthem and that place is an amazing venue. The thought and money that went into the design of this venue is top notch, and all the staff were friendly. The Goo Goo Dolls are on tour for their 20th anniversary. They released their self-titled debut album in 1997 and since then have had a mainstream breakthrough and have had recorded over a dozen hit songs.
The Goo Goo Dolls played for two sets of with a very brief break between sets.  They did a great job mixing their hit songs throughout the two sets to keep the fans excited. They performed for 2.5 hours and The Anthem was rocking all packed with a few thousand happy fans.
I am a Goo Goo Doll fan. I know and like all their hit songs and was happy to see them perform the songs live.  They put on a great show, the sound and vocals were balanced and great.  Being a general admission concert, I roamed around the venue all night, not only listening to the songs but watching the reaction of the fans in attendance.
They played many of their hits, opening with the song, "Dizzy", followed by other hit songs throughout the night including "Name", "Iris", "Broadway", "Better Days" and "Big Machine".
I thought this was a great show at a great venue. The Anthem as a venue really blew me away, which made the concert experience that much more thrilling.
If I had to pick one thing that I did not like about the show, would be the balance of hit songs and the other songs that were not singles. They played three hit songs in a row, followed by a group of songs that were not singles, and then the rest of the night, it was a hit song, followed by a few songs that were not singles. The performance the entire night was excellent. Yes, there were a lot of songs that I did not know, and I like that. One great thing about concerts is you get a chance to hear other great songs by the bands that you otherwise would not ever hear, and with that, you may find a new favorite song that you heard first at the concert.
The issue I saw was the fans. They would go from full of energy and excitement then stand there with less enthusiasm for the other songs.
In the end the show was excellent as was The Anthem. If you get an opportunity to see a show at The Anthem, do it.
The Goo Goo Dolls have been together for over 20 years and I look forward to more new music from them
Rating B+
This slideshow requires JavaScript.
Photos by Jeff Talbert