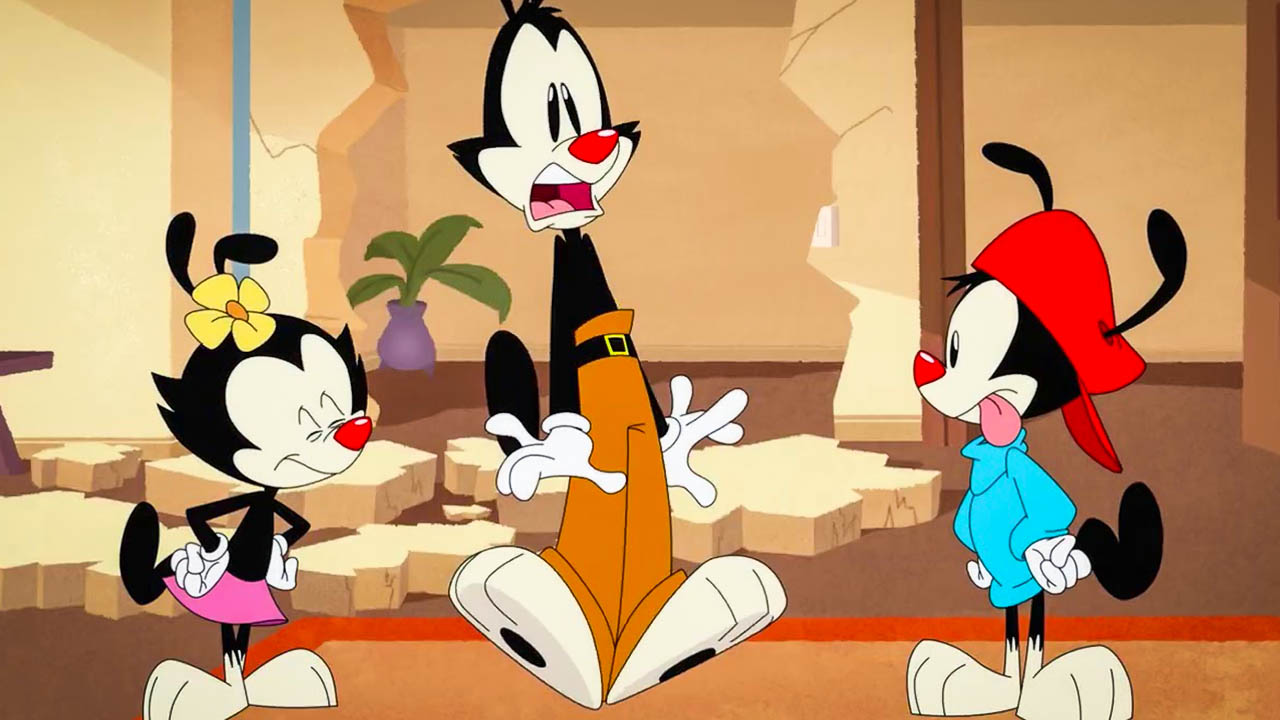 On this animatey, totally insaney, online media reigney edition of THE INTERVUE, the Animaniacs are back and are ready for the sophomore season on HULU to being tomorrow!
Yakko, Wakko and Dot return for an all-new season of this iconic, family-friendly series with something for everyone: pop culture parodies, musical showstoppers, takedowns of historical baddies…and even some important safety tips. Join the Warners and Pinky and the Brain as they wreak havoc everywhere they go, from the Warner Bros. lot to an international beauty pageant and all the way into outer space. And keep an eye out for season one favorites Starbox & Cindy, as well as some rejected Animaniacs characters that were left on the cutting room floor.
I recently sat down and living a childhood dream come true of interviewing the cast, the voices themselves – Rob Paulsen who plays Yakko Warner & Pinky, Jess Harnell who plays Wakko Warner, Tress MacNeille who plays Dot Warner, Maurice LaMarche who plays The Brain and Co-Executive Producer Gabe Starr to talk about their favorite moments of Season 1 of the new series and Heeeere's what they had to say….
Interviews
Streaming Media