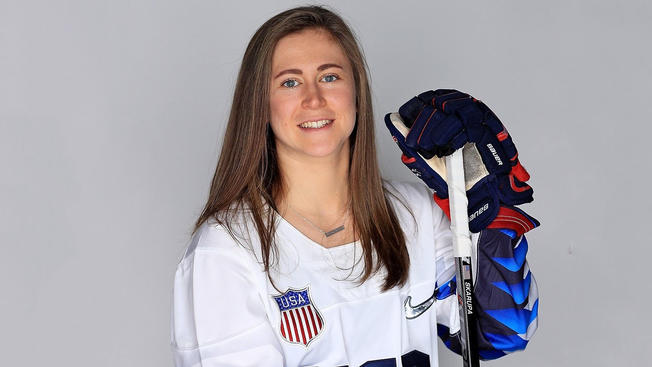 After a whirlwind trip to Pyeongchang for the 2018 Winter Olympics, Rockville, Maryland, native Haley Skarupa is coming back to the D.C. area and bringing her gold medal to the NBC4 and Telemundo44 Health and Fitness Expo.
Skarupa helped the U.S. Women's Hockey team defeat Canada for the gold. The historic win is the team's first gold-medal victory in 20 years.
A graduate of Thomas Sprigg Wootton High School in Rockville, Skarupa was twice-recognized as the best female college ice hockey player in the country.
She left the Boston Pride National Women's Hockey League in November 2017 to train with the U.S. Women's National Team.
Skarupa has earned gold in three IIHF Women's World Championships, according to usahockey.com. She was also twice a top-10 finalist for the Patty Kazmaier Memorial Award, which is given to the top female college ice hockey player in the U.S.
Skarupa will sign autographs and take pictures with fans on the Expo main stage at 10:30 a.m. on Saturday, March 10.