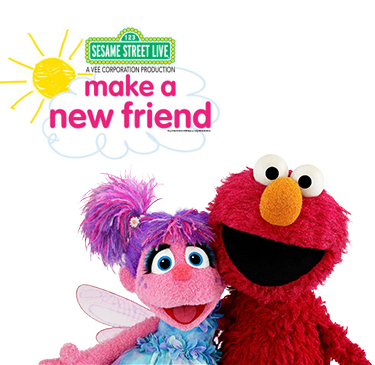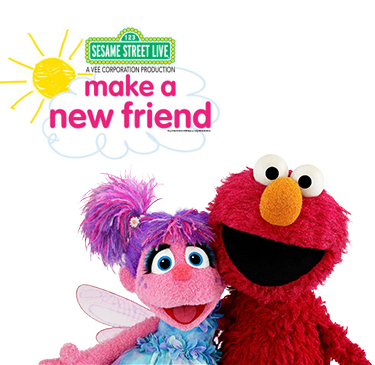 Would you like to get to Sesame Street Live at the Patriot Center? We have the ultimate contest ready for you!
TRR has 5, you read right FIVE Family four pack tickets to Sesame Street LIVE at the Patriot Center. Since we are giveaway so many tickets, there will be a question introduced every 3 days. In order to be entered in the drawing, you must answer the question correctly. If you do not win any weeks, you are still eligible for the next question. Once you're declared the winner, you are not eligible for the remaining questions. See below for the questions based on the characters of Sesame Street.
1st Question (November 23-26) –  What Sesame Street character, introduced in 1969, was known to play the drums, wanting to count something (like sheep) at night?
2nd Question (November 27- 30)  – What character has a mother named Mae, a father named Louie Louie, and, in some storybooks, a sister named Daisy?
3rd Question (December 1-4) – Which classic Sesame Street character  hosted the game shows Beat the Time, Here is Your Life & What's My Part?
4th Question (December 5-8)  – Which Sesame Street character describes himself as "cute, furry little monster" and its fur is blue?
Send your answer in an email by December 8th, 2014 @ 11:00 PM EST with your NAME & LOCATION to therogersrevue@gmail.com – SUBJECT: Sesame1 for your chance to win the prize pack in our random drawing!
Sesame Street Live "Make a New Friend" offers a fun-filled, interactive learning experience, including up-close and furry interactions on the audience floor! Like television's Sesame Street, each Sesame Street Live production features timeless tunes and lessons for all ages. The universal appeal of each Broadway-quality musical production continues long after preschool. Adults will appreciate the high-tech stagecraft, cleverly written script, and music they'll recognize and enjoy sharing with children, such as "Count Me In," and fun new parodies of "Hot and Cold" and "Moves Like Jagger."
Performance Times
Friday Dec. 12 – 10:30am & 7pm (Opening Night Offer)
Saturday Dec. 13 – 10:30am & 2pm
Sunday Dec. 14 – 1pm & 4:30pm
Patriot Center – Fairfax, VA
Tickets: $18 and $30. A limited number of $45 Gold Circle seats and $75 Sunny Seats** are also available. *Opening Night (Friday, Dec. 12, 7 p.m. performance), all seats (excluding Gold Circle and Sunny Seats) are $15. Additional fees and special offers may apply.
**The Sunny Seats package features premium show seating and a pre-show Meet & Greet with two Sesame Street Live friends, including Elmo!
Tickets will be available at the Patriot Center box office, online at www.ticketmaster.com or via Phonecharge at 1-800-745-3000. For information online, please visit www.sesamestreetlive.com or www.patriotcenter.com. Become a fan of Sesame Street Live on Facebook.
RULES: Each household is only eligible to win 1 of Five (5) family four pack of tickets to Sesame Street Live "Make a New Friend at the Patriot Center on Friday, December 12th – 14th. Only one entrant per email address per giveaway. If you have won the same prize on another blog, you will not be eligible to win it again.
Entries must be received by the three deadlines day. Any entry after that time will not be qualified. Winner must be available in order to claim the tickets.  Winner is subject to eligibility verification. Giveaway open to the residents of District of Columbia, Maryland & Virginia.