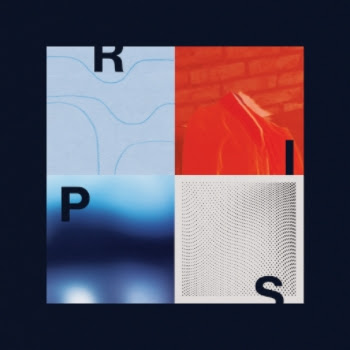 Brooklyn band Rips has taken New York by storm with their live shows that can be best described as "energetic". With the June 16th release of their self-titled debut album, Rips introduces us to their own brand of rock and roll and brings us all to our feet. Now would be a good time to turn the music up to the highest decibel.
The opening guitar solo and drum beat in "Losing II" seem to drown out the vocals, but it still has an awesome guitar solo between verses. "Malibu Entropy" is a fun track, with a melody that is easy to enjoy and would be great to listen to on a sunny day at the beach. "Break" is the song you want blasting through your speakers at the greatest party you've ever thrown.
The intro guitar in "No More" reminded me a bit of Walter Murphy's " A Fifth of Beethoven", but it still had its own rock sound. Although, much like "Losing II", the vocals in "No More" are drowned out by the sounds of the guitar and drum beat. "Damaged" has an awesome beat and I love the rapid strumming of the guitar and energetic rhythms.  "Save Room" is more of a laid back tune and not as up-tempo as the previous tracks. The extended guitar solo in the intro makes this track stand out from the rest. "Delay" has a psychedelic sound that makes you want to get up and rock out with the band.
"Vs" is a beautiful and amazing track. Imagine sitting on the beach and listening to "Vs" while watching the sun set.  "Psychics" has a whimsical intro that will remind you of the groovy sounds of the 1960's. "Spell" closes out the show with one last triumphant burst of energy, with an exciting guitar solo that renders the audience speechless.
This album is truly rock and roll and it's the perfect album for the beginning of summer. What better songs to listen to while on the beach and partying with friends than an energetic and heart pumping album? The only issue I have is that the vocals are easily drowned out by the music. While I love hearing the guitars and drums throughout each track, I also want to hear the voices behind the tracks. That's part of what makes music so awesome.
Final Grade: B