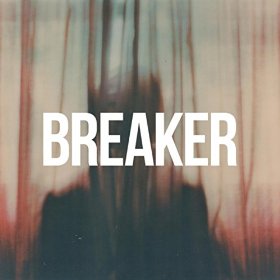 Phosphene is described as being a "California-bred, Oakland-based dream rock band fueled by ice coffee and sugary things". With such a creative and fun description, you know you're about to listen to some awesome music. The Oakland band—which includes the talented vocals of Rachel Frankel, Matt Hemmerich and Kevin Kaw—has recently released a new record called "Breaker". If you're looking for an album with colorful and beautiful music, you're listening to the right album.
"Be Mine" is a fun song to start with. The opening guitar and warm vocals make the song sound sweet and beautiful to listen to. "Silver" will have you swaying back and forth to the music. I know you've heard some awesome songs so far, but just "Hear Me Out". The drumbeat in this softly played track starts out slow and goes into a beat that makes you want to drum along. The vocals are serene and beautiful and will leave you in a wondrous trance.
This next track, "Rogue", is a unique one. Here, we have a sunny and upbeat melody that is exciting to dance to. The drums have a quickened beat with the guitars giving us a sweet and fun sound. We're in for the journey of a lifetime with the track "Ride". The guitar in the intro announces its arrival to the audience and gives us a preview of what an amazing sound we're about to hear. The softly played drums and serene vocals make this a soothing and lovely song.
We've come to the end of our musical journey with the final track "Wild Decay". What better song to end the album with than a rock hit? The resounding cymbals combined with the quick drumbeat make this a song fans will cheer for. D.J.s playing this hit are going to receive calls for an encore of this song. It's just that good.
Are you having fun yet? I can tell you right now that I am. This album is so awesome. There's a little something for everyone here, from upbeat and pop sounds to calmer beats and soothing melodies. This is an album that fans are going to fall in love with and I can see them requesting this at parties and concerts.
Final Grade: A