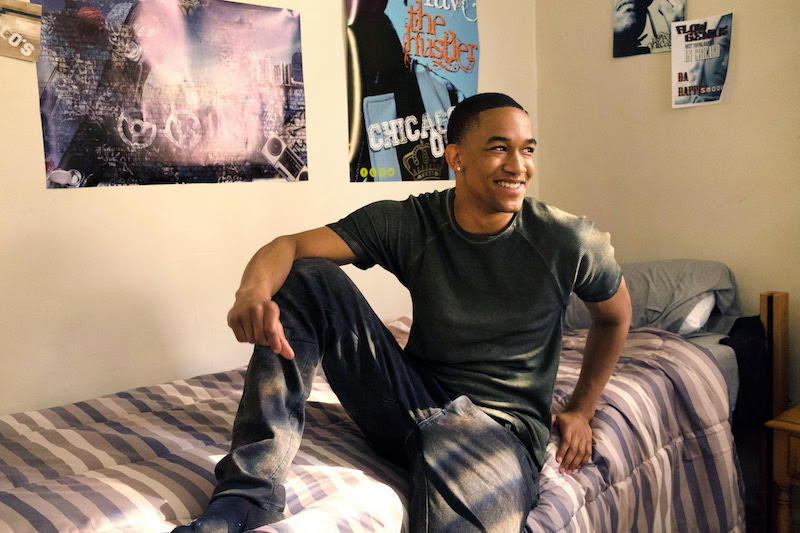 In this edition of INTERVUE, Lauren Cash interviews Peyton Alex Smith who is starring in BET Network's new series 'The Quad.' Keep reading to find out more on the brand new series and Smith's character, Cedric Hobbs!
Tell us about 'The Quad' and how you came to the decision that this is the role you wanted to pursue? 
When I got in touch with Felicia Henderson, she broke the script down for me. Once I saw that her name and Rob Hardy's name was attached to it, I was like "okay this could be dope" and once I found out that it was a show about HBCUs, I was here for it.
Nice! Which HBCU did you go to? 
I went to Florida A & M, the same HBCU that Anika Noni Rose and Rob Hardy went to. 
What is the message the show is trying to put out to the community about HBCUs? 
Oh, black excellence! And just because you have black excellence, it doesn't mean that you're not going to have your issues within that.
Did anyone experience any hard comings to relating to HBCUs? We're there some on the cast who had to venture out to see what HBCUs are actually about? 
Yeah, actually, Jack Allyn who plays Bojohn, the white quarterback, the "great White hope," he wanted to get acclimated with HBCU lives so I took him out to a couple of places where black people would be. We went to the MLK Jr. Memorial and he really enjoyed that. It opened his eyes for his character. It really hit him. He loves black people! Ha-ha!
Outside of black excellence, what does 'The Quad' talk about? 
Oh for sure. Everything. I think it's dope they have a female President and then with the people under her who are men…so just talking about that relationship there. And a woman of power in a corporate environment or in a position of power, how they're treated, and how they deal with that. Anika Noni Rose does an awesome job of showing how a women of power goes through those struggles.
We also talk about relationships. I have my own relationship issues. We talk about violence and respecting women. There's a lot going on.
What is the one thing that you would tell people to get them to watch the show?
If you are looking for a show that is going to have you at the edge of your seat! Each episode, there is something different going on. It would leave me speechless every time I read a script. If I'm speechless, I know people who are watching will be that much more Impressed by what's going on. All I got to say is, you want to watch it because when the season finale comes, I know people aren't going to be able to wait for Season 2. The season finale is crazy!
Can you tell us a little bit about Cedric Hobbs before you go? 
That's me! I'm a rapper from Chicago, Illinois and I have some things going on in Chicago that makes me move to Atlanta, Georgia. I tell people my story is more of an urban, Prince of Bel Air story. I'm out here trying to live out my rap dream, my rap career. I'm doing that and hustling in school, trying to keep up my grades. I'm dealing with a lot of stuff back home and it haunts me through the entire first season.
Thank you and I hope everyone watches 'The Quad' tonight!
The Quad premieres TONIGHT on BET Networks at 10pm/9c