TBS's Full Frontal with Samantha Bee Announces "Not the White House Correspondents' Dinner" – See more at: https://www.turner.com/pressroom/tbss-full-frontal-samantha-bee-announces-Not White House Correspondents Dinner
1 min read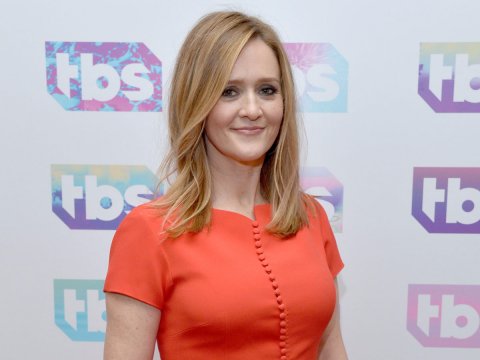 TBS's late-night hit Full Frontal with Samantha Bee is pleased to announce its first annual "Not the White House Correspondents' Dinner," which will take place on Saturday, April 29 at The Willard Hotel in Washington, D.C. (the Old Post Office being regrettably unavailable due to a Bahraini Press Freedom Consortium). Samantha Bee, noted purveyor of FAKE NEWS™, will host the gala affair, welcoming journalists and non-irritating celebrities from around the world. We suspect some members of the press may find themselves unexpectedly free that night, and we want to feed them and give them hugs.
"Executives at TBS offered their full support of the gala by nodding politely and then muttering under their breath as we turned around," said Bee. "The evening is sure to bring plenty of surprises, music, food, and laughter—and if you're not careful you just might learn something. Specifically, you'll learn how screwed we'd be without a free press."
Though unrelated, Not the White House Correspondents' Dinner will happen at the exact same time as the official White House Correspondents' Dinner. What an incredible coincidence.
All proceeds for "Not the White House Correspondents' Dinner" will go to the Committee to Protect Journalists (cpj.org), whether they like it or not. They certainly didn't ask for the support of a woman whom Newsbusters once called "an unfunny, feminist battle ax."
"We're really doing this," said Bee. "This is not a joke."
BYOB.
For additional information and updates please follow #NotTheWHCD.