And the Nominees Are for the 67th Emmys
5 min read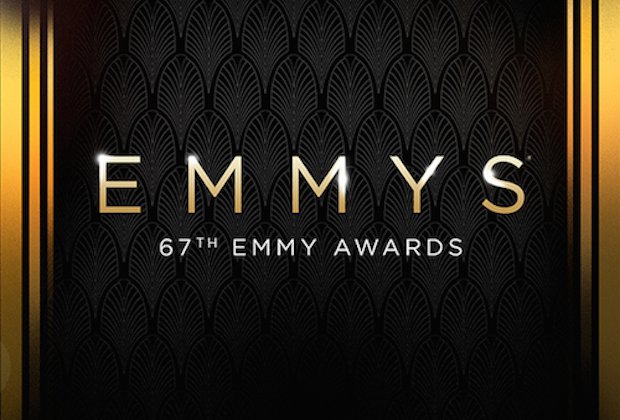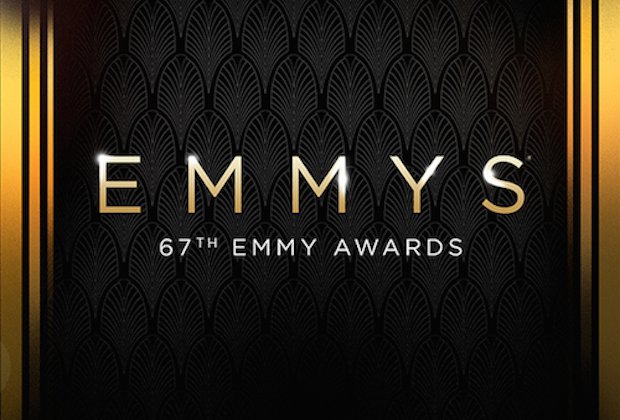 We have the Emmy award nominations, which were announced yesterday in Los Angeles
Game of Thrones earned the most nominations with 24, followed by Mad Men, Transparent and House of Cards with 11 noms each. As for the snubs, Jim Parsons, of The Big Bang Theory, didn't get a lead comedic actor nomination this year after winning four consecutive years and his series also was snubbed this year. Julianna Margulies was also snubbed for her role as Alicia Florrick on the CBS drama, The Good Wife.
The biggest snub was Fox's Empire which garnered big ratings but didn't earn a spot in the Best Drama Series or Lead Actor, Drama for Terrence Howard. However, there is retribution – Oxon Hill native Taraji P. Henson earned a nod for LEAD ACTRESS, DRAMA. Joining Henson this year (finally) is Orphan Black's Tatiana Maslany who plays eight characters in the series
Andy Samberg is set to host the ceremony, which will air on Fox on September 20th.
Check out the nominees for the big categories below and the full list here.
OUTSTANDING DRAMA SERIES
"Better Call Saul"
"Downton Abbey"
"Game of Thrones"
"Homeland"
"House of Cards"
"Mad Men"
"Orange is the New Black"
OUTSTANDING COMEDY SERIES
"Louie"
"Modern Family"
"Parks and Recreation"
"Silicon Valley"
"Transparent"
"Unbreakable Kimmy Schmidt"
"Veep"
LEAD ACTOR, DRAMA
Bob Odenkirk, "Better Call Saul"
Kyle Chandler, "Bloodline"
Kevin Spacey, "House of Cards"
Jon Hamm, "Mad Men"
Jeff Daniels, "The Newsroom"
Liev Schreiber, "Ray Donovan"
LEAD ACTRESS, DRAMA
Taraji P. Henson, "Empire"
Claire Danes, "Homeland"
Viola Davis, "How to Get Away with Murder"
Tatiana Maslany, "Orphan Black"
Elisabeth Moss, "Mad Men"
Robin Wright, "House of Cards"
LEAD ACTOR, LIMITED SERIES OR MOVIE
Timothy Hutton, "American Crime"
Ricky Gervais, "Derek Special"
Adrien Brody, "Houdini"
David Oyelowo, "Nightingale"
Richard Jenkins, "Olive Kitteridge"
Mark Rylance, "Wolf Hall"
LEAD ACTRESS, LIMITED SERIES OR MOVIE
Felicity Huffman, "American Crime"
Jessica Lange, "American Horror Story"
Queen Latifah, "Bessie"
Maggie Gyllenhaal, "The Honorable Woman"
Frances McDormand, "Olive Kitteridge"
Emma Thompson, "Sweeney Todd: The Demon Barber Of Fleet Street"
LEAD ACTOR, COMEDY
Anthony Anderson, "black-ish"
Matt LeBlanc, "Episodes"
Don Cheadle, "House of Lies"
Will Forte, "The Last Man On Earth"
Louis C.K., "Louie"
William H. Macy, "Shameless"
Jeffrey Tambor, "Transparent"
LEAD ACTRESS, COMEDY
Lisa Kudrow, "The Comeback"
Lily Tomlin, "Grace And Frankie"
Amy Schumer, "Inside Amy Schumer"
Edie Falco, "Nurse Jackie"
Amy Poehler, "Parks And Recreation"
Julia Louis-Dreyfus, "Veep"
REALITY-COMPETITION SERIES
"The Amazing Race"
"Dancing With The Stars"
"Project Runway"
"So You Think You Can Dance"
"Top Chef"
"The Voice"
VARIETY SERIES
"The Colbert Report"
"The Daily Show With Jon Stewart"
"Jimmy Kimmel Live"
"Last Week Tonight With John Oliver"
"Late Show With David Letterman"
"The Tonight Show Starring Jimmy Fallon"
LIMITED SERIES
"American Crime"
"American Horror Story: Freak Show"
"The Honorable Woman"
"Olive Kitteridge"
"Wolf Hall"
VARIETY SKETCH SERIES
"Drunk History"
"Inside Amy Schumer"
"Key & Peele"
"Portlandia"
"Saturday Night Live"
SUPPORTING ACTOR, DRAMA
Jonathan Banks, "Better Call Saul"
Ben Mendelsohn, "Bloodline"
Jim Carter, "Downton Abbey"
Peter Dinklage, "Game Of Thrones"
Alan Cumming, "The Good Wife"
Michael Kelly, "House Of Cards"
SUPPORTING ACTRESS, DRAMA
Joanne Froggatt, "Downton Abbey"
Lena Headey, "Game Of Thrones"
Emilia Clarke, "Game Of Thrones"
Christine Baranski, "The Good Wife"
Christina Hendricks, "Man Men"
Uzo Aduba, "Orange Is The New Black"
GUEST ACTOR, DRAMA
Alan Alda, "The Blacklist"
Michael J. Fox, "The Good Wife"
F. Murray Abraham, "Homeland"
Reg E. Cathey, "House of Cards"
Beau Bridges, "Masters Of Sex"
Pablo Schreiber, "Orange Is The New Black"
GUEST ACTRESS, DRAMA
Margo Martindale, "The Americans"
Diana Rigg, "Game of Thrones"
Rachel Brosnahan, "House Of Cards"
Cicely Tyson, "How To Get Away With Murder"
Allison Janney, "Masters Of Sex"
Khandi Alexander, "Scandal"
SUPPORTING ACTOR, COMEDY
Andre Braugher, "Brooklyn Nine-Nine"
Adam Driver, "Girls"
Keegan-Michael Key, "Key & Peele"
Ty Burrell, "Modern Family"
Tituss Burgess, "Unbreakable Kimmy Schmidt"
Tony Hale, "Veep"
SUPPORTING ACTRESS, COMEDY
Mayim Bialik, "The Big Bang Theory"
Niecy Nash, "Getting On"
Julie Bowen, "Modern Family"
Allison Janney, "Mom"
Kate McKinnon "Saturday Night Live"
Gaby Hoffmann, "Transparent"
Jane Krakowski, "Unbreakable Kimmy Schmidt"
Anna Chlumsky, "Veep"
GUEST ACTOR, COMEDY
Mel Brooks, "The Comedians"
Paul Giamatti, "Inside Amy Schumer"
Bill Hader, "Saturday Night Live"
Louis C.K., "Saturday Night Live"
Bradley Whitford, "Transparent"
Jon Hamm, "Unbreakable Kimmy Schmidt"
GUEST ACTRESS, COMEDY
Christine Baranski, "The Big Bang Theory"
Gaby Hoffmann, "Girls"
Pamela Adlon, "Louie"
Elizabeth Banks, "Modern Family"
Joan Cusack, "Shameless"
Tina Fey, "Unbreakable Kimmy Schmidt"
SUPPORTING ACTOR, LIMITED SERIES OR MOVIE
Richard Cabral, "American Crime"
Denis O'Hare, "American Horror Story: Freak Show"
Finn Wittrock, "American Horror Story: Freak Show"
Michael Kenneth Williams, "Bessie"
Bill Murray, "Olive Kitteridge"
Damian Lewis, "Wolf Hall"
SUPPORTING ACTRESS, LIMITED SERIES OR MOVIE
Regina King, "American Crime"
Sarah Paulson, "American Horror Story: Freak Show"
Angela Bassett, "American Horror Story: Freak Show"
Kathy Bates, "American Horror Story: Freak Show"
Mo'Nique, "Bessie"
Zoe Kazan, "Olive Kitteridge"