Nate Boyer to Present at 4th Vettys
2 min read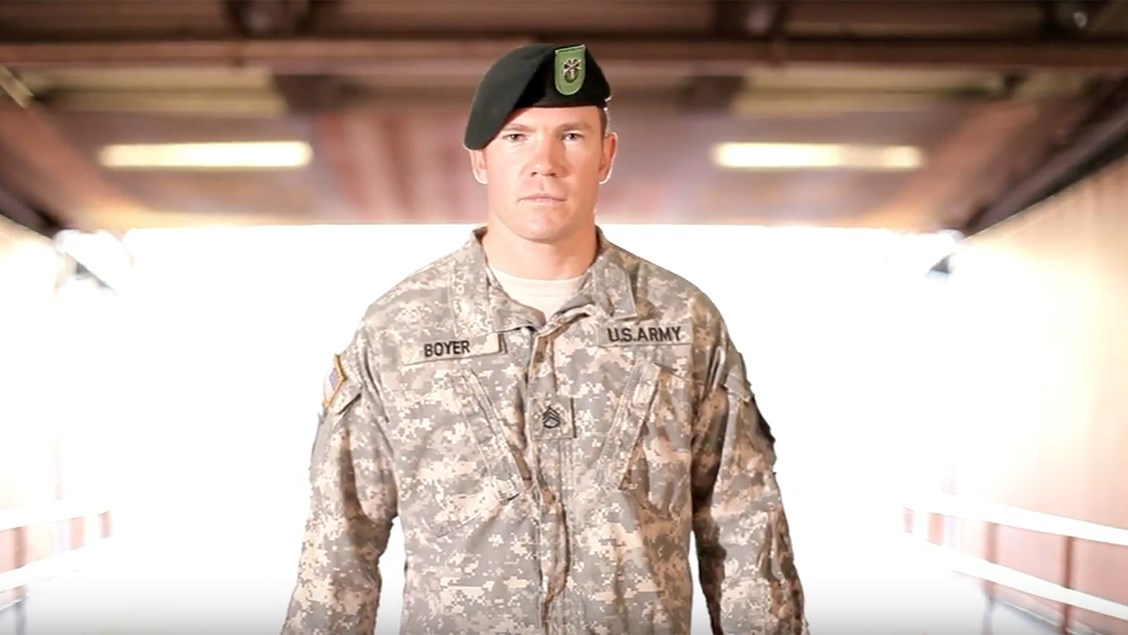 The Academy of United States Veterans announced today that Nate Boyer will be hosting the Vettys Nominees Reception, bringing together organizations and individuals dedicated to serving the veterans community. The reception will be held on Saturday, Jan. 19, 2019 at the renowned Watergate Hotel in Washington D.C.
Nate Boyer is a former Seattle Seahawks football player and United States Army Green Beret. Boyer has served in both Iraq and Afghanistan as part of the Special Forces Group and Special Operations Joint Task Force. In addition to his deployments to Iraq and Afghanistan, Boyer completed a number of JCET (Joint Command Exchange Training) Missions to Israel, Bulgaria, and Greece.
The former active-duty Green Beret is also a world traveler, philanthropist and community leader, and a professional athlete. He has received multiple recognitions, including the Disney Spirit Award at the ESPN College Football Awards, the Legacy Award for the National Football Foundation, and he was named to the 2014 Allstate AFCA Good Works Team for his charitable involvement and community service contributions.
During the reception, 22 of the Vettys Nominees will gather for an exclusive dinner at the Library of the Watergate Hotel, where they will have the chance to mingle prior to attending the Vettys awards, to be held the next day.
The Vettys® strives to be a non-partisan celebration of the tremendous achievements of the veteran community, as well as a recognition of the notable work of organizations and individuals who are committed to providing support to those who have served. This year's Vettys® theme is America, Through the Veterans lens, and the black-tie gala will honor seven individuals and organizations who have demonstrated relentless dedication and selfless service to the veteran community and their families. The seven categories for this year's Vettys are: Employment, Leadership, Mental Health, Lifetime Achievement, Women Veterans, Veterans Homelessness, as well as Veterans Choice.
For more information about The Vettys®and to purchase tickets, visit 
www.vettys.org