The National Philharmonic, Haochen Zhang and Rachmaninoff's Piano Concerto No. 3
3 min read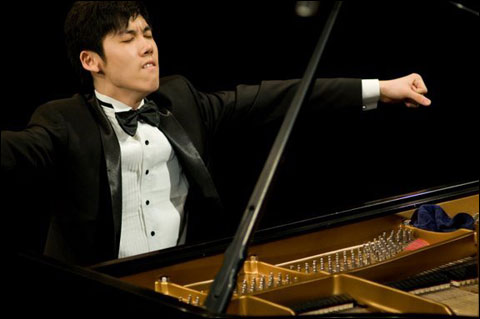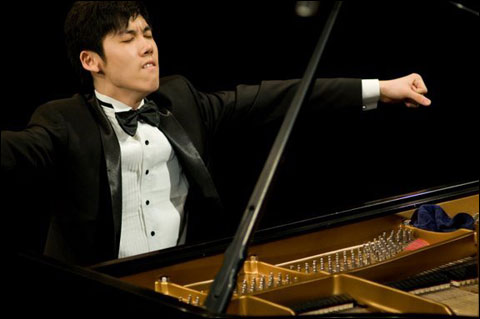 Saturday March 28th, 8p.m. – Rachmaninoff's Piano Concerto No. 3 is one of the most technically demanding piano concerts ever written. The finger work involved is amazing! Tonight at the Music Center at Strathmore the National Philharmonic Orchestra along with guest pianist Haochen Zhang are poised to perform what is often considered the Mount Everest of piano concertos. This program also included Tchaikovsky's Romeo and Juliet Overture-Fantasy and Capriccio Espangnol, Op.34 by Nikolai Rimsky-Korsakov.
The love theme from Tchaikovsky's Romeo and Juliet Overture-Fantasy is instantly recognizable. It has been used numerous times in television and film; usually as satire in an animated skit. It brought me back to my days of watching Ren and Stimpy and Tiny Toon Adventures. It's a beautiful motif but what really attracts me to this score is the much lesser known Allegro measures. It's an exciting theme representing the warring Montagues and Capulets. It contains rapid scales and crashing cymbals representing a sword fight. The National Philharmonic performed these measures indomitably. Another cool Montagues and Capulets feud theme is Dance of Knights by Prokofiev.
The next score was Nikolai Rimsky-Korsakov's Capriccio Espangnol, which literally means capriccio on Spanish themes. It was originally inspired by Spanish folk melodies. The Alborada ("a Spanish morning song") starts festive with some interesting clarinet solos. It was the fourth movement, the Scena e canto Gitano ("Scene and gypsy song") that really caught my attention. Concertmaster Colin Sorgi executed the violin solo really well. It's always interesting to hear Gypsy style violin with a full orchestra, it gives it an adventurous sound, like if you're traveling to far off places.
These were two really well executed scores, I have to credit conductor Piotr Gajewski for their assemblage. They were fun from start to finish.
After intermission they rolled out a Steinway & Sons grand piano and placed it right in front of the orchestra. It was time for Haochen Zhang to climb his summit. For this concert orchestra left seating provided excellent sight lines to the keyboard. I was highly anticipating seeing Haochen Zhang's masterful finger techniques. It's hard to believe Rachmaninoff first practiced this concerto on a silent keyboard.
This is such an exciting concert to see live, the piano never gets dull. Haochen plays so expressively; like a rock star. I don't know how he can raise his hands so far in the air and have them come down with his fingers on all the right keys. His finger work is amazing but at the same time he's pressing on the sustaining pedal resonating notes. In grand piano concertos; the dynamics are incredible! You have a grand piano with an orchestra and the volume can rise to thrilling levels. Haochen Zhang's interpretation of Rachmaninoff's Piano Concerto No. 3 was superb! His Rachmaninoff is off the charts!
This was a great concert, a concert of concerts. Any concert with Tchaikovsky, Korsakov and Rachmaninoff has to be spectacular as long as it's executed well given the level of difficulty. This concert was executed more than just well, so much so nothing was more noticeable than just the music itself and it really let you enjoy yourself.