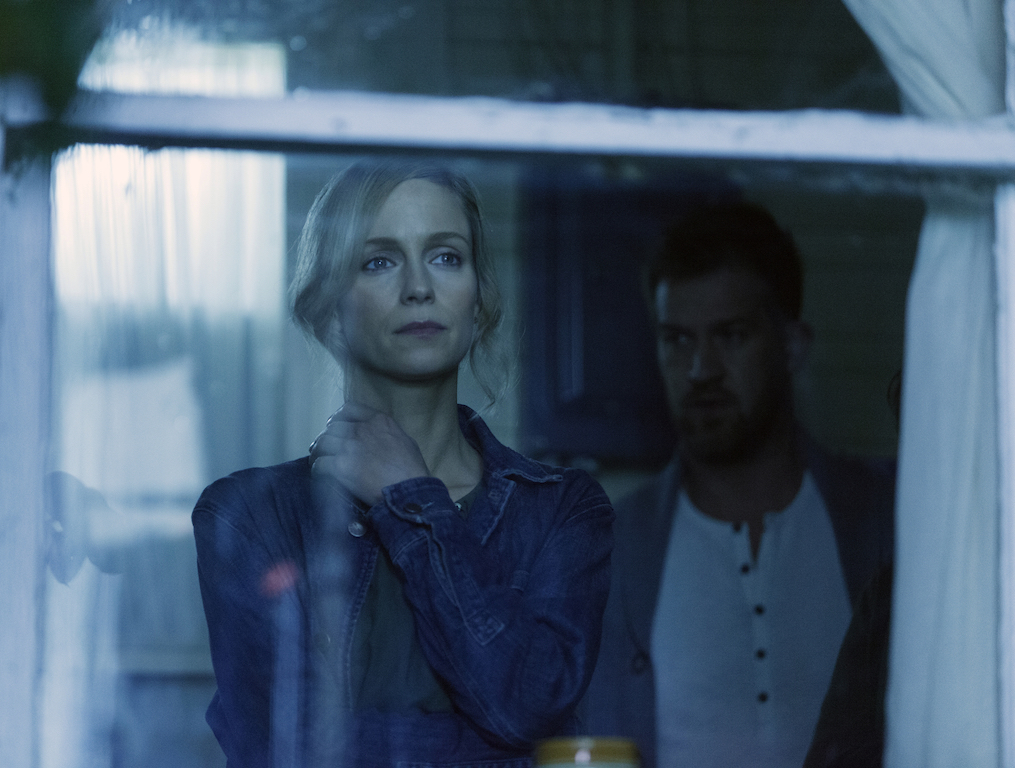 Laura Regan in the all-new "Fiddler's Neck"  Cr: Michael Caulfield / FOX.
Agatha and Vega meet for the first time, we find out about Agatha's post-Pre-Crime past, and we meet an island of Luddites.
The meeting between Vega and Agatha went better than I had expected. There was definitely tension between them, but Agatha seems to accept the fact that Vega will be in Dash's life. It seems pretty obvious that Agatha is going to keep a close eye on Vega and Dash, but she isn't going to do anything about Vega yet. Vega's argument that things could be changed is a good one. As Agatha pointed out, the future that she saw only included Vega once she started working with Dash, which indicates that Vega coming into Dash's life changed something about the future.
Agatha is living a very lonely life. I get that she wants to be isolated from people to avoid anything that will trigger her visions because hers are so much more intense than Dash's or Arthur's. She experiences the full effects of the murders rather than the partial views that her brothers get. She also seems to get more information from things other than murders because she seems to consistently exhibit knowledge of future events that are not murders. That has to suck for her.
I find the differences between Dash and Arthur interesting. Dash has decided to fully embrace the visions and everything that comes with them whereas Arthur is more willing to give them up. I do wonder if it has to do with the different ways they experience the visions or if it is more of a personality difference. I do also wonder what would happen if one of them lost the visions. Would the other still be able to see their half or would both of them end up losing the ability to see the future? I suspect that the former, but I could be wrong.
As for the people on the island, I have mixed feeling about them. I get that the people wants to isolate themselves from society, which is not a bad thing in and of itself, but there are some people on the island who take things a little too far, namely the mother and the herbalist. While I have absolutely nothing against herbal remedies per se, some of the positions that the herbalist were espousing struck me as pretty weird. I don't want to get sidetracked too much by that storyline, but it does seem to me that people like that are not necessarily entirely stable.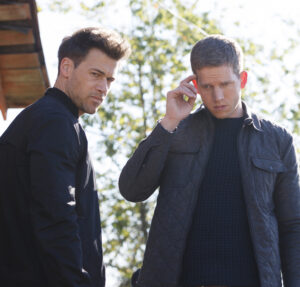 Then there was the guy in charge of enforcing the law, which allowed him to break the law for his own benefit. It is a truism that power corrupts and absolute power corrupts absolutely. That idea underlies the entire series and the movie. Power can be used for good purposes, but with Pre-Crime it was taken entirely too far and it perverted the entire justice system. Properly used, power will be for the benefit of all rather than the benefit of a select few.
Until next week!