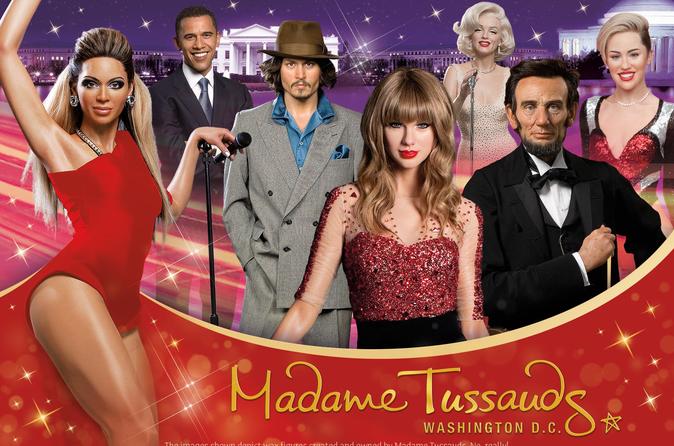 Consider yourself pop culture or political insider? Know which pop superstar has a fish tank filled with vintage baseballs in her living room?  Which president had an alligator as a pet? Or which former wrestler turned actor had movies that grossed more than $9.5 billion worldwide at the box office?
If you think you know the answers, Madame Tussauds DC Pop Stars to Presidents Trivia night is the place for you! Experience the world-famous Madame Tussauds DC attraction after hours for its first ever trivia night. Presented by District Trivia, attendees will have an opportunity to broaden their "fun facts" knowledge about their favorite celebrities and of course U.S. Presidents. The event is free to the public and will include light food and non-alcoholic beverages. Doors open at 7:00 pm and trivia starts at 7:30 pm. Come and enjoy a fun night out with your friends, family, or even come by yourself and make new friends with an affinity for trivia!
For more information about Madame Tussauds DC, please visit madametussaudsdc.com.