Let's Move On with Vicente Fox
2 min read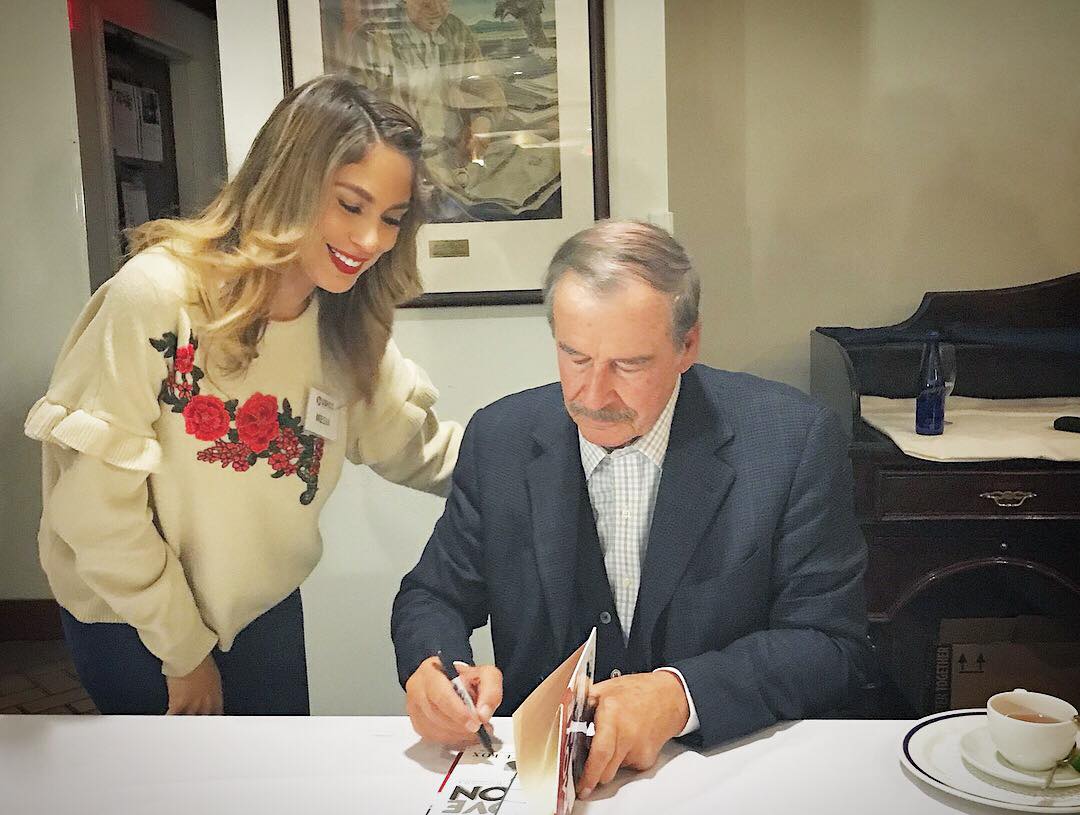 Former President of Mexico Vicente Fox was in Washington Thursday night to promote his new book "Let's Move On: Beyond Fear and False Prophets." Along the way, he's offered colorful warnings about Trump's "Art of the Deal" and its ramifications on the geopolitical stage. Fox prepared for his appearance at a National Press Club, sponsored by the U.S. Hispanic Chamber of Commerce. The event was hosted by Javier Palomarez, USCC President & CEO.
Vicente Fox says he was happy for Trump's announcement about legal framework that would include a path to citizenship for 1.8 million immigrants, Fox told the Washington Post's Mary Jordan, who moderated the event, that he viewed it with cautious optimism.  "First he said he would not consider the Obama-era Deferred Action for Childhood Arrivals program, also known as DACA, then he said he would .. "It would be fortunate," he said. There are 1.8 million people who want to stay here. This is where their friends are. This is where their families are. This is their country…of course, we wish we could have all 1.8 million in Mexico. That would be fantastic."
"Mexico could change incredibly with 1.8 million talents, graduates from universities," Fox continued. "They can change the world, believe me! So, finally Señor Trump came back to reason. I'm glad for that … if it happens." Fox has been a frequent, outspoken critic of President Trump's proposed border wall between the U.S. and Mexico, and has dismissed the president's continued assertions that "Mexico is going to pay for it." Fox, ironically changed his answer tone?
"Let it be, If this is what the United States wants. To take out  $25 billion for a useless wall. We Mexicans don't care," he said to laughter. Fox said history has proven that walls like the one Trump wants to build are not effective. "The Chinese built a wall, spending decades defending themselves, against their enemies," he said, and the Mongolian army eventually overcame it. Even the Berlin Wall eventually fell, "and that cost a lot of money too," Fox said.