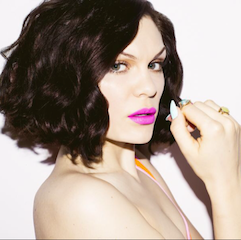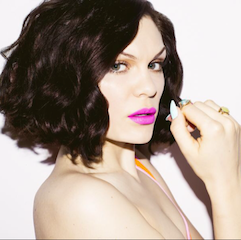 Remix Jessie J's new music video for a chance to be featured on her YouTube channel
Grammy nominated artist Jessie J is giving fans the chance to be featured on her YouTube channel alongside her official music videos thanks to a partnership with Sympler – the new video-mixing app.
Fans are encouraged to remix the music video for Jessie's latest hit single Burnin' Up using instrumentals and acapella vocal samples from the video, which also features 2 Chainz. Entrants of all skill levels can take part as the app is easy and fun to use – requiring no more than some rhythm and the desire to play.
The contest runs from November 18th until December 8th when one of the videos will be chosen at random to be rewarded with a special place on Jessie J's official YouTube channel and its creator and two runner-ups will also receive a signed CD, official "Sweet Talker" t-shirt and poster from the singer.
All qualifying video entries will be hosted at the website JessieJBurninUpVideoRemixes.com where fans can view and vote for the one they like most.
To enter fans just need to download the Sympler app from iTunes where they will find re-mixable samples of the video and instrumentals of the track. Qualifying entries must use the correct Burnin' Up music.
Sympler is video editing platform developed to alleviate the barrier-to-entry for video editing, empowering people to make engaging video content on their phone by simply tapping along to a beat.  The platform harnesses people's natural instinct to play, making the whole process intuitive and fun. Users can make a Sympler in 4 easy steps:
Remix or Select your own Content: Shoot or select up to six clips from your phone, or remix another user's finished video
Choose Your Beats: Choose a song from your music library
Create Your Video Flow: Tap on the clips to the beat like drum pads. This records your mix in the background.
Review & Share: Once satisfied add a caption, decide if other users can remix it and publish final product to the Sympler feed and socially on Tumblr, Instagram, Twitter, Facebook, YouTube or email
Details of the contest, the app and prizes can be found at www.jessiejburninupvideoremixes.com.  And the Sympler app can be downloaded from iTunes here.