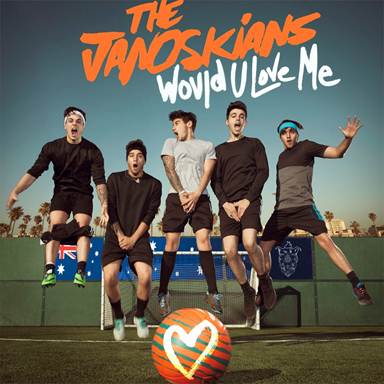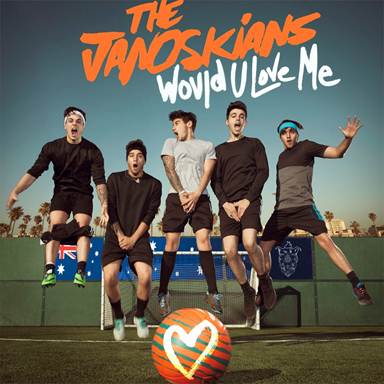 "Social Disturbance" maestros and pop punk mayhem mavens THE JANOSKIANS will unleash their Would U Love Me EP today on iTunes and all digital retailers – purchase HERE. The EP features 3 brand new songs as well as the fan favorite "Real Girls Eat Cake."

THE JANOSKIANS are gearing up to perform at London's iconic Wembley arena for a one-night-only Janofest on March 21st.
For the unfamiliar, in 2011, THE JANOSKIANS mayhem started brewing when the group uploaded their first "Awkward Train Situations" video to YouTube. As the fan base grew, they continually released hilarious and disruptive content, gaining over 2 million YouTube subscribers and accruing more than 200 million combined views.
Their inaugural "#NotaBoyBand" tour boasted a "Variety Show"-style set that engaged audiences in a revolutionary fashion through manipulating social media. A meet and greet in London's Hyde Park drew a mob of approximately ten thousand fans, forcing the boys to evacuate. They later shut down the world renowned Beverly Center in L.A. as thousands of girls flooded the mall.  Meanwhile, an appearance in Times Square in February 2014 drew 20,000 fans and major record label attention from REPUBLIC RECORDS, who signed them shortly after.
Additionally, they have joined forces with LIONSGATE for the development and future release of a feature length film based on their one-of-a-kind brand of "social disturbance comedy". The film, helmed by Danny Lee [Road to Brooklyn, Detroit Rubber] and penned by comedian Dan Ahdoot [Super Fun Night, Your Pretty Face Is Going to Hell, Kickin' It], will encompass a partially-scripted comedy packed with stunts, public pranks, wish-fulfillment and hilarity as we follow THE JANOSKIANS adjusting to life in Los Angeles and vowing to throw the most epic party of all time.
The group's manager Jeremy Skaller and Awesomeness TV/Varsity Pictures' Brian Robbins [Smallville, One Tree Hill, Varsity Blues] serve as producers. The big screen might never be the same after THE JANOSKIANS are done.
Would U Love Me EP Tracklisting
1. Would U Love Me
2. Moodswings
3. LA Girl
4. Real Girls Eat Cake