Hip-Hop Legends Begins the show to Friday Night Concert Series
1 min read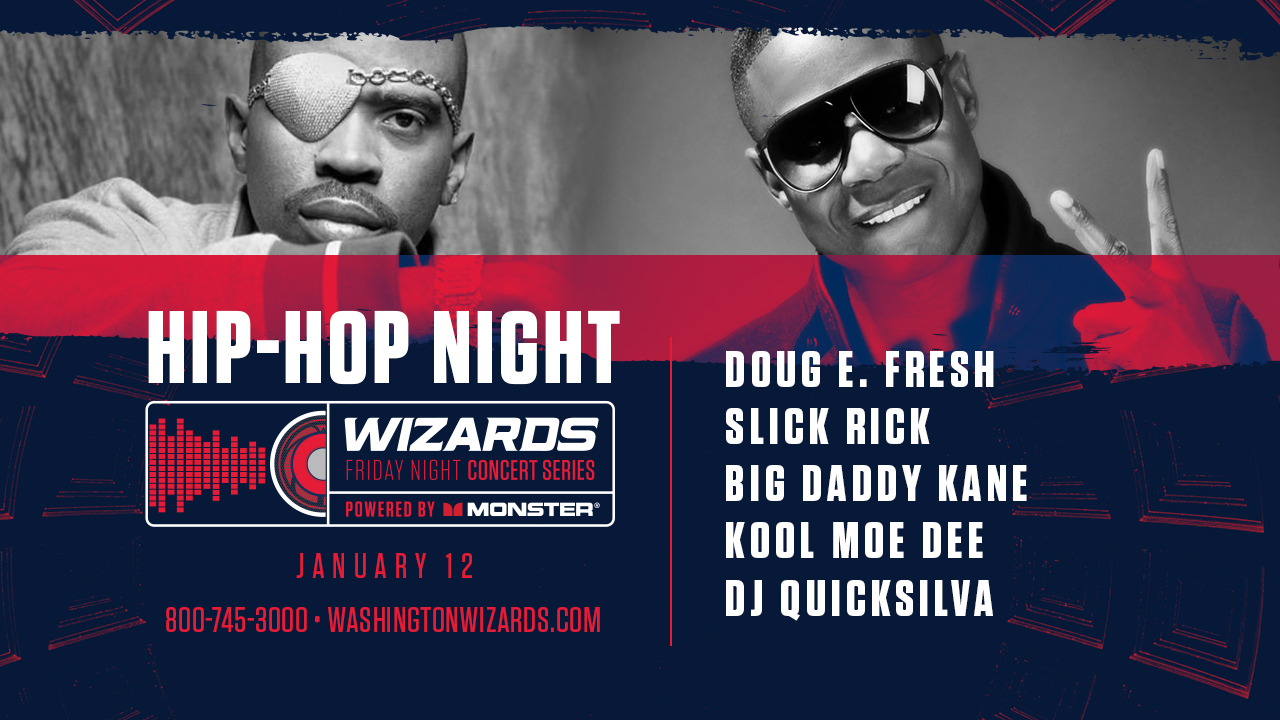 Following the Washington Wizards' game on Jan. 12 against the Orlando Magic, Hip-Hop Night will take center stage as the next concert in the "Wizards Friday Night Concert Series Powered by Monster." Hip-Hop Legends Doug E. Fresh, Slick Rick, Big Daddy Kane, Kool Moe Dee will be joined by DJ Quick Silva for performances that will bring Capital One Arena crowd to their feet.
The concert series for the 2017-18 season tipped off in December with Go-Go Night. Over 4,500 fans were entertained by local artists Experience Unlimited, Junkyard Band and DJ Kool.
Fans can attend the postgame concerts free of charge with the purchase of a game ticket for that night's game. For ticket information call 202-661-5050 or visit www.washingtonwizards.com/concertseries.