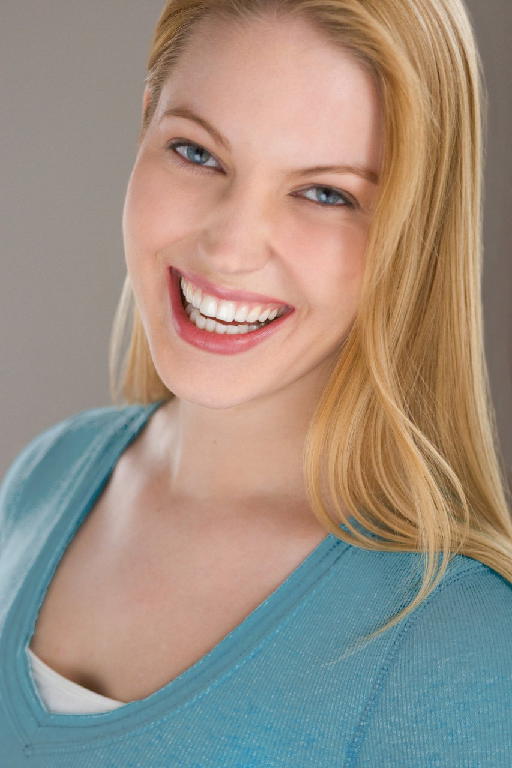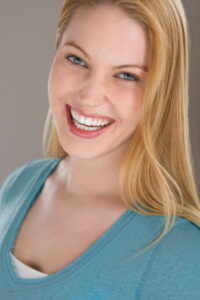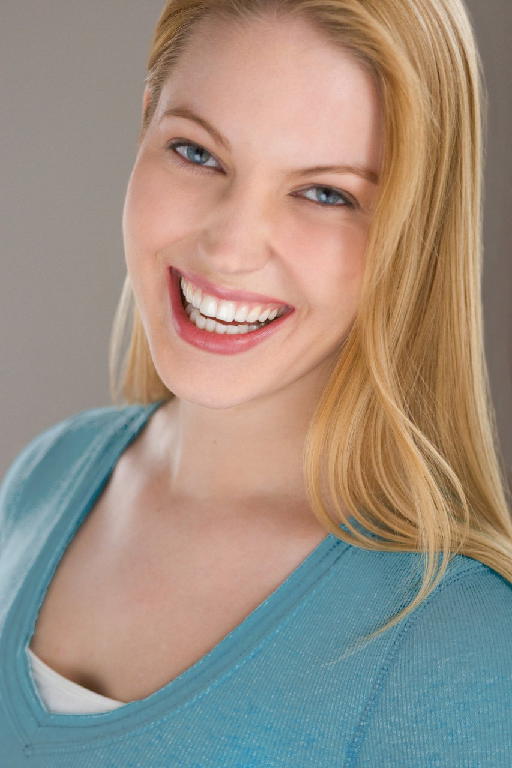 On this edition of INTERVUE, I recent interviewed a talented actress who's a triple threat on the off-Broadway scene. She will be appearing in the upcoming stage musical Girls Night: The Musical at the Warner Theatre for ONE NIGHT ONLY (Friday OCTOBER 17th) . Here's the interview of actress/singer/dancer Erin Baltsar!
How did you hear about Girls Night: the Musical?
It has been running for about eight years now but I have seen some posters, some things around the city because it's done a few off-Broadway runs. I moved to New York six years ago. So, I have seen and heard about it because I saw a casting notice and I thought, "Hey, I heard of this show before. I'm going to submit and see how that goes. Two and a half years ago, I submitted my headshot & resume and got an audition. I went in and audition and you know, here I am today!
For those who never heard of this musical, tell us what's it all about?
It's about the relationship between five women by a group of friends. It takes place over the course of one evening out at a bar. Some of them are keeping a secret that will eventually come out.  You get a lot about the relationships between each of the five girls. Two of them are sisters, so you have the sister dynamic. Everything comes out throughout the evening but within that, you have all of these amazing songs that the audience knows and loves. There's lots of dancing and we get the audience up and dancing. We'd love that!
Tell us about the role you play in Girls Night
I actually played several different roles but I believe when we come to Warner Theatre, I will be playing the role of Liza. She is married with three children. She has that sort of relationship with her husband where she likes to nag on him, complain about him but really deep down she's in love and she knows that he loves her as well. She is very silly that she tells lots of jokes. She's the character that just laughing at herself. She wants all the attention on her and she's putting on a show the whole time. She's really fun to play and she had all the great songs. To me, she sings all the best songs in the show.
Oh Really, I like to know what songs she sings. 
She sings "I Will Survive" and "It's Raining Men"
I cannot wait to hear your renditions of both those songs. You have mentioned that Liza was one of the roles you played. What other roles have you played?
I have played the role of Carol. She is the party girl, making sure that everybody has a good time. There are many references by the narrator of how she likes to party, dancing and singing along. She is the eldest of the sisters, so she is like the mother hen of the group. Although, she got some stuff going on deep down inside of her that you find out throughout the show. She's a blast and a half to play. Carol is very different from me as a person. I'm not always the one who's glassy and wants everyone to be looking at me. I am not very loud and crazy when I go out with my friends. So its fun to get to do that onstage and just let all my crazy out.
What is it like to work with the cast and crew?
Oh my gosh, its the best! It's interesting because throughout the country there are a whole lot of us in New York. There are some girls in Arizona, Chicago, Florida who have performed in the show. Every time we go out, there's something different about the cast. It's very rare that we go from city to city to city with the same five girls because no everybody's schedule works out that way. Every time we go out, it's really fitting to have that slight different dynamic on stage. With that being said, everyone who does Girls Night is awesome. We have the best time together. We get to go to all these places and we get to try different restaurants or a good bar. We really like to go out as a group of friends and see what each city has to offer and go exploring. You put five girls in a car and you get close really quickly. Some of my closest friends I met thru doing Girls Night and that is the gift that is amazing. Usually there is at least one male on our crew. We just try to drag the guys out too and they love it.
They have no choice, they have to Love it! I can tell that you love to travel. Is there a favorite city that you love to visit?
Las Vegas!
Why Vegas?
I have a love affair with Vegas. I have often thought about moving there and trying it out to see what that kind of life would that be like.  I do have to say that we went out to the Smith Center in Vegas. The folks at the Smith Center were some of the nicest people that I ever worked with on tour. The wait staff were like ninjas. They served throughout the entire show and kept our audience constantly hydrated and going in and out like it was nothing. They were also fantastic backstage and informed us on the Vegas sights to see. We got to see a Cirque show and what on the strip….
I got to ask since I am Cirque du Soleil fan, which one did you see?
We saw Beatles' LOVE.
Very nice.
It was very cool. They did something amazing… Did you see that one?
I haven't been to Vegas in years. The ones I have seen were in DC and Baltimore. If I ever go to Vegas, that is one I want to see. Another one is "O".
I want to see "O" and I really want to see "Ka" as well. There are so many.
Speaking of traveling, will this be your first time performing in our Nation's capital?
It WILL BE my first time performing in the Nation's Capital. I have been to DC many of times and one of my best friends lives in Northern Virginia. I heard that the theatre is beautiful and it's in the downtown area. I am so excited; I can't wait to see it!
When you're not performing, what do you do in your spare time?
I like to do lots of things. I like to explore and see other cities. I like to be surrounded by my friends. I like to see shows in New York. I am never bored, just for sure.
Since you performed in so many plays, is there a single role out there that you would love to play one day?
Yes, there are two that come to mind. I would love to play Amneris in "Aida" and Nell Forbush in "South Pacific". She's one of my dream roles.
If you could one piece of advice to someone who would love to have a career in acting, what would you tell him or her?
If this is what you want, if this is what you wake up and go to sleep thinking about and this is what you want to do then you are meant to do it. You just need to keep on trying. Do as much as you can. Take as many dance classes, voice lessons, acting classes. Get as emerge in this world that you can until you get to the point you start auditioning. As long as you have done all the preparation because once you are in that room, there are a million other factors when it comes to casting. Then you once you done all you can do in that brief period of time, you have to walk away and be proud of yourself whether or not you get the job because it can come down to "oh, I'm a half an inch too tall" or "the costume is a size larger/smaller than you". There are so many factors that you can't take it personally. You just have to know that you are awesome. Always keep trying!
Thank you Erin for the very fun insightful interview, one of the best! Be sure to see Erin as she brings her talents with this amazing cast in Girls Night the Musical – coming to the Warner Theatre for ONE NIGHT ONLY, Friday OCTOBER 17th at 8:00pm (Doors open at 7pm) presented by Entertainment Events, Inc. Tickets are on sale now at the Warner Theatre box office, Ticketmaster.com, WarnerTheatreDC.com, or charge by phone at 800-745-3000.