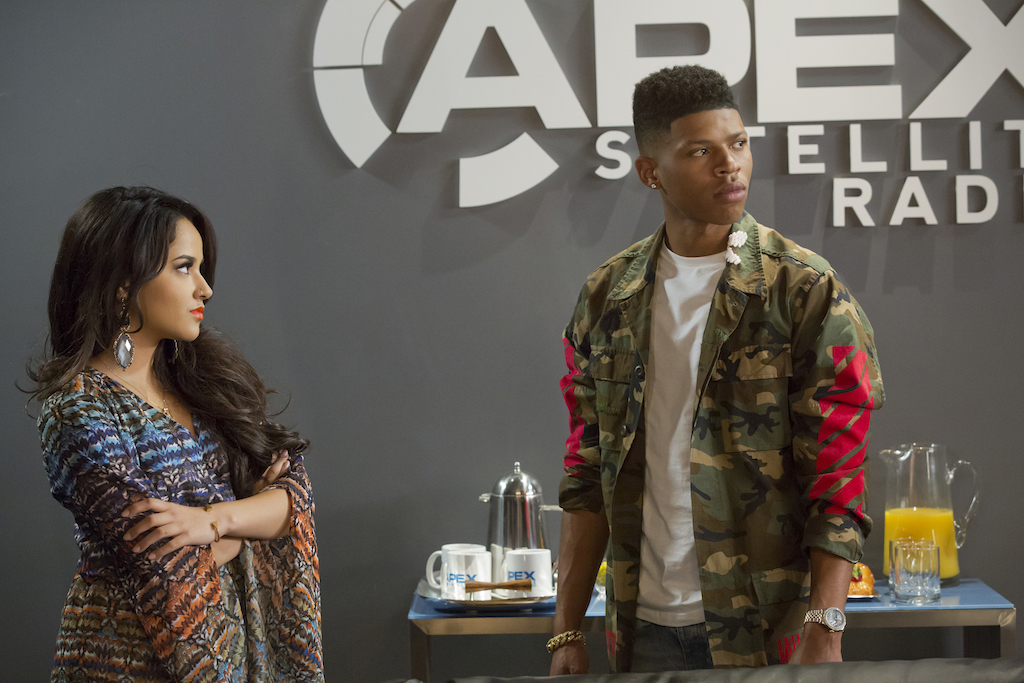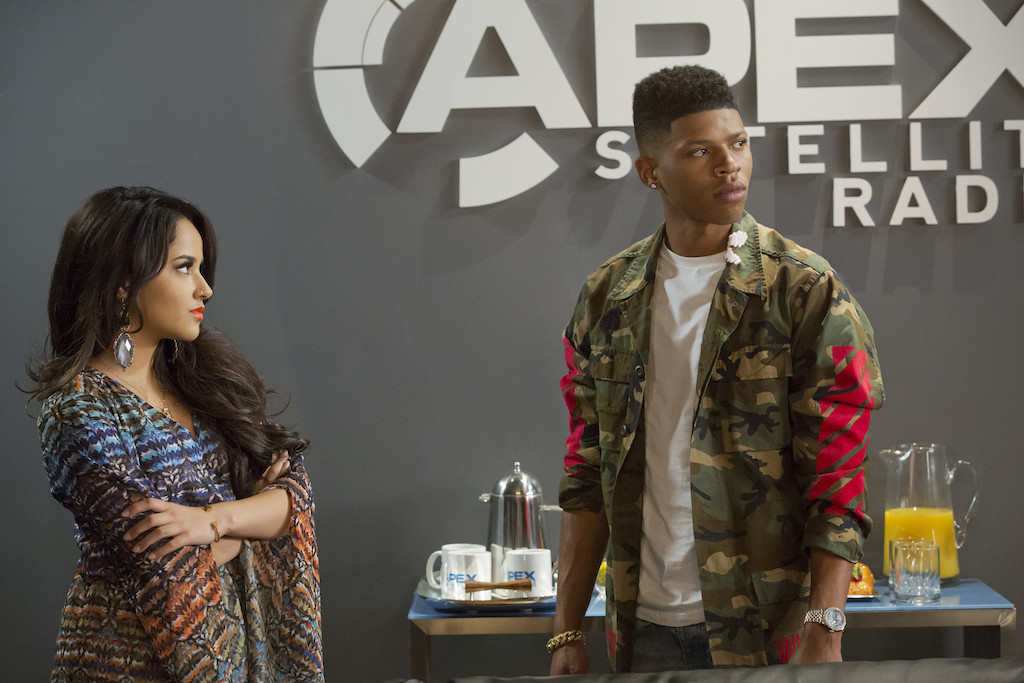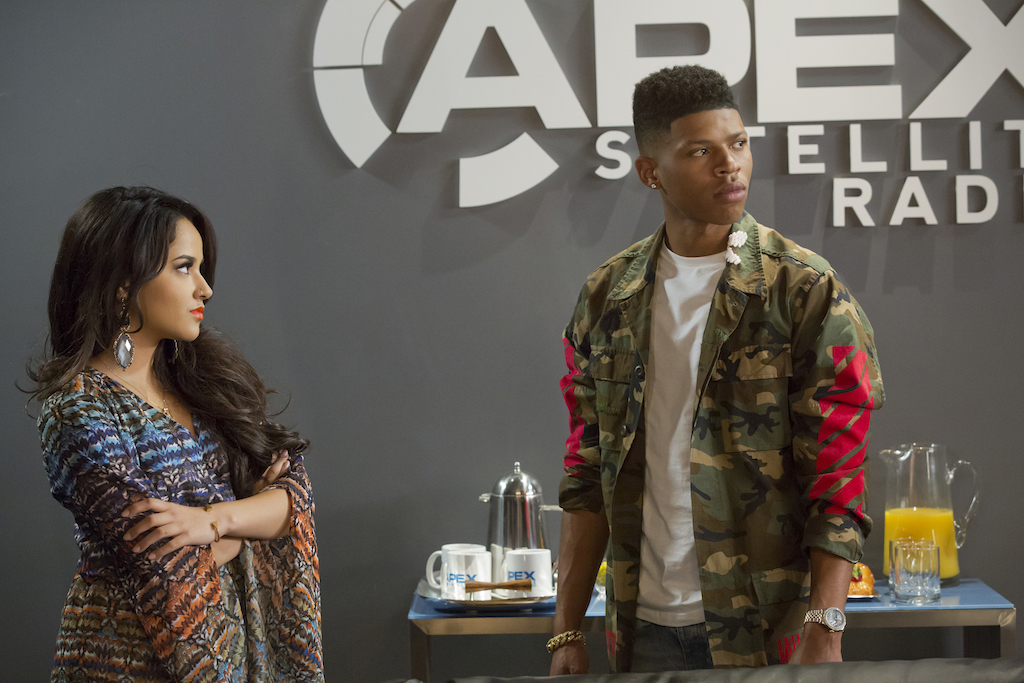 Finally! Empire is starting to hit its stride by planting their characters' feet firmly back into Lee Daniels' reality and focusing on the Power Ex-Couple: Cookie and Lucious.
Cookie is spitting out her mildly racist and sexist quips in a way that only she can, calling Hakeem's dalliance with Valentina Galindo "livin' la vida loca" and reminding Ms. Galindo that she has to work extra hard to convince the world she is more than a sexual plaything. All of this sets us up for a huge disappointment when Cookie loses her to Lucious. The foreshadowing of Valentina's betrayal was subtle enough for us not to see it coming so quickly but sufficient enough to make it not come out of left field. I am glad the writers have decided to stop waiting months before progressing storylines, but a little sad that we won't get to see what Mirage à Trois (MUCH better name than Rainbow Sensation) could have become under Cookie's Debbie Allan-esque tutelage.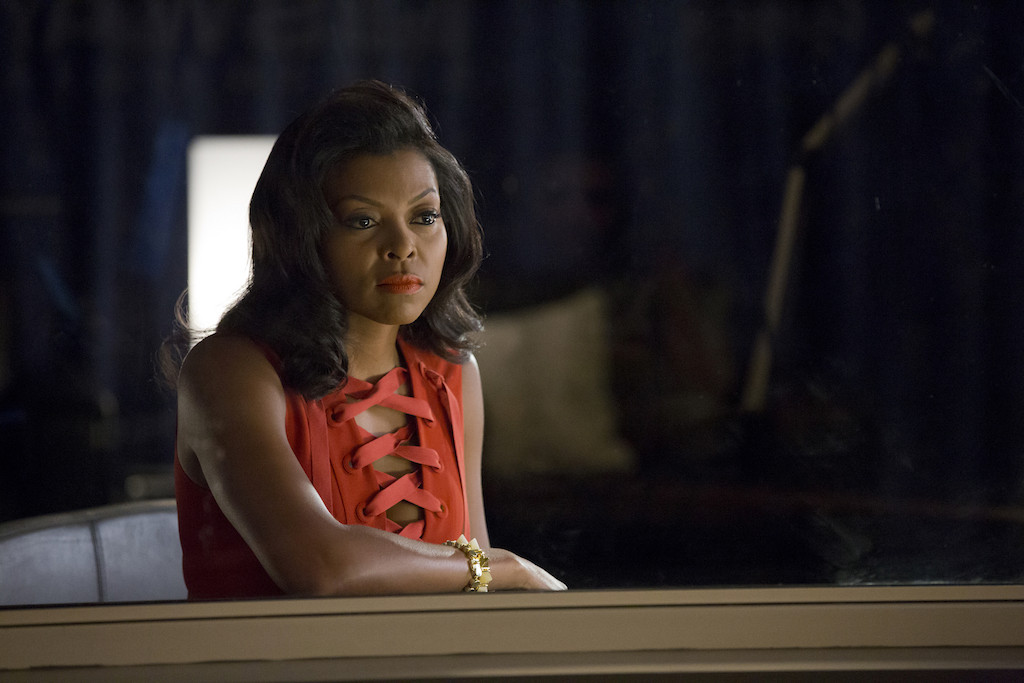 Lucious is back on his "I'm a God" kick which hopefully means the same thing it did last season: he will be severely humbled in a few episodes. I also hope this season will include the facial hair on Andre's face auto-transferring onto Lucious' waxy mug. But back to humility – Mr. Lyon could really use a dose of it. He is busy trying to offer forgiveness to others but has yet to show an ounce of remorse for killing Bunky, sleeping with his daughter-in-law or shipping his son's girlfriend off to the UK. He also refuses to admit that Lyon Dynasty is a real threat because Cookie is Musical Midas.
The show also did a great job of setting up some new avenues for the plot to explore and fleshing out some new characters. Thirsty the Sleazy Lawyer lightens Lucious up to a silly level of evil, not the disgusting level that had him telling a man he was going to have his with his daughter right before having him killed. Speaking of which, I cannot wait to hear more music from Freda! Her raw talent is just what the show needs.
Thumbs Up/Thumbs Down
More musical guest stars: Up! I love Pitbull, and Timbaland is everything when it comes to this show's music.
Cookie's lipstick shades: Down. She is gorgeous and it takes effort to find something that doesn't complement her skin.
Latin artists getting attention: Way up!
Lucious vs. Andre: DOWN. I need fewer flashbacks and have heard the word "Pop"enough for a lifetime.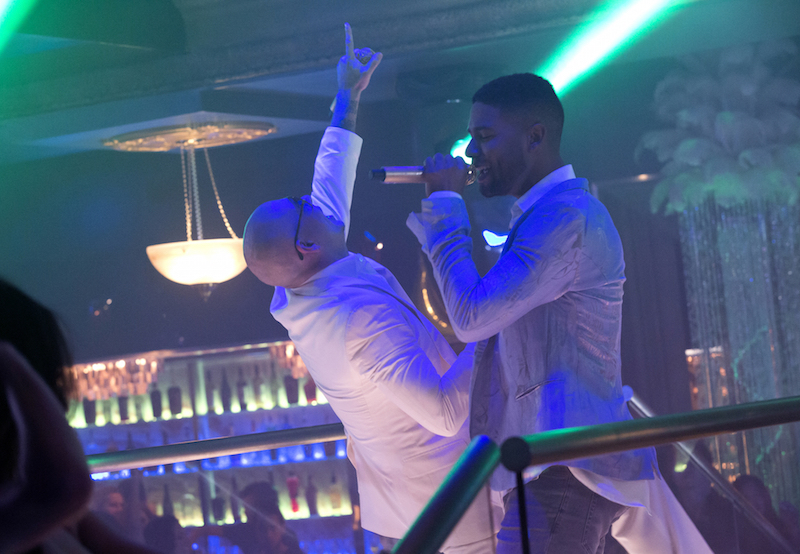 WTF Moment of the Night
How on Earth did Valentina and Lucious write a produce a new song for her to perform for Sway in less than a day?
Final Grade: B+
Follow me on Twitter: @StopSignGirl