D.C. teen selected as competitor for Cliburn Junior Competition
2 min read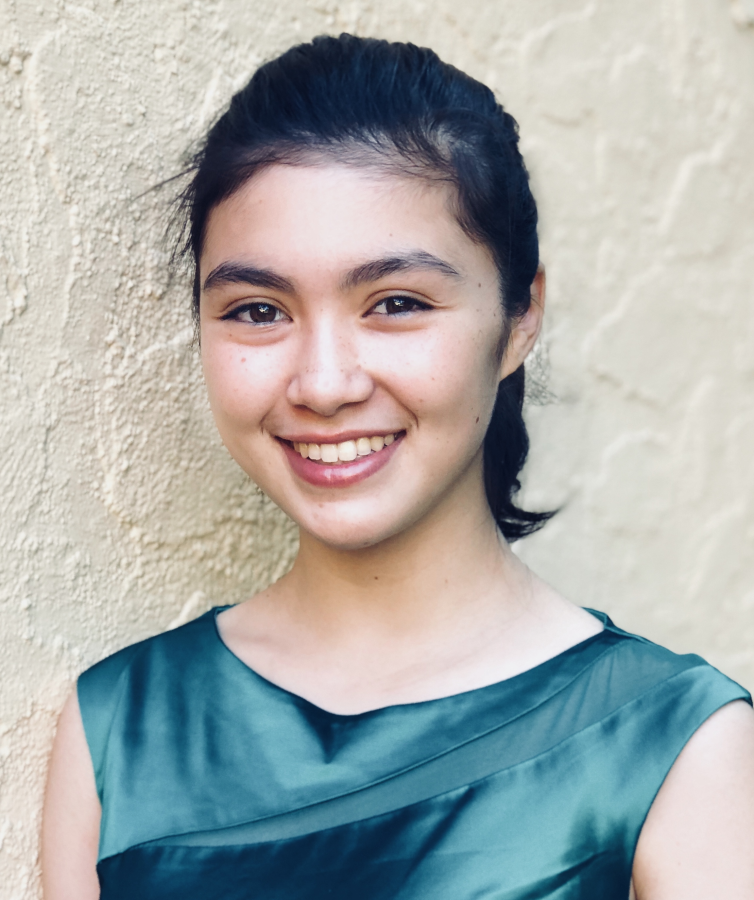 The Cliburn announces today the 24 competitors invited to participate in the 2019 Cliburn International Junior Piano Competition and Festival, taking place May 31–June 8, 2019, in Dallas, Texas, with the first three rounds at Caruth Auditorium at SMU and the Final Round performance with the Dallas Symphony Orchestra conducted by Ruth Reinhardt at the Morton H. Meyerson Symphony Center.
The 2019 Cliburn Junior competitors hail from all over the world, representing 11 countries: the United States (7), China (5), Japan (4), Canada (3), Hong Kong (2), Armenia, Australia, Austria, Russia, South Korea, and Taiwan (includes three dual representations). They range in age from 13 to 17 with two 13-, four 14-, seven 15-, five 16-, and six 17-year-olds. A selection jury chose the 24 competitors from an impressive applicant pool of 230 young pianists from 32 countries, through online applications and video submissions of 15 to 20 minutes.
This year's competitors display impressive determination in their craft, from one who, at 15, has already finished first place in 25 international piano competitions, to another who is so committed to his studies that he took a 16-hour train ride every week to attend his piano lessons, and one who makes his return to the Cliburn Junior Competition after appearing as the youngest competitor in 2015. They also exhibit great talent outside the piano: one studies violin at the Curtis Institute, another is a World Youth Chess Champion, and yet another is passionate about preserving the art of traditional Chinese knife-cut noodles. The Cliburn looks forward to welcoming these impressive young artists to Texas this May.
An additional 14 pianists have been selected as non-competing festival participants, bringing the total number of pianists to 38 and countries represented to 14 with the addition of Italy, Spain, and Thailand.
2019 CLIBURN JUNIOR COMPETITORS
Ages shown as of time of Competition
JJ Jun Li Bui, Canada, 14
Quixuan Fan, China, 16
Avery Gagliano, United States, 17
Eva Gevorgyan, Russia/Armenia, 15
Shuan Hern Lee, Australia, 16
Xiaoxuan Li, China, 17
Hao-Wei Lin, Taiwan, 14
Ishan Loomba, United States, 17
Shunta Morimoto, Japan, 14
Hao Rao, China, 15
Benjamin T. Rossen, United States, 16
Kasey Shao, United States, 15
Miyu Shindo, Japan, 17
Chung Yue Tien, Hong Kong, 13
Sarah Tuan, United States, 16
Chun Lam U, Hong Kong, 16
Ray Ushikubo, United States/Japan, 17
Naomi Yamaguchi, United States/Japan, 15
JiWon Yang, South Korea, 17
Boao Zhang, China, 15
Johann Zhao, Austria, 15
Xingyu Zhou, China, 14
Harmony Zhu, Canada, 13
Ryan Zhu, Canada, 15
2019 CLIBURN JUNIOR NON-COMPETING FESTIVAL PARTICIPANTS
Caleb Borick, United States, 16
Josephine Chan, United States, 16
Claire Chiang, United States, 16
Luca Grianti, Italy, 17
Ariya Laothitipong, Thailand, 15
Bryant Li, United States, 14
Katherine E. Liu, United States, 14
Maxine Park, United States, 14
Gorka Plada, Spain, 17
Ryan Sheng, United States, 15
Ke Tang, China, 16
Luke Turner, United States, 15
Charlotte Wong, Hong Kong, 16
Shuheng Zhang, United States, 17