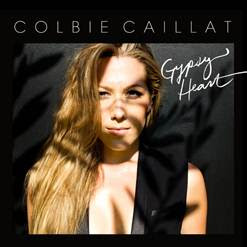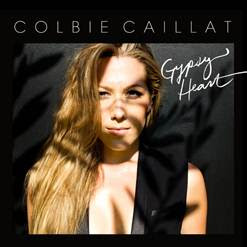 GRAMMY Award winning and multi-platinum selling artist COLBIE CAILLAT's highly anticipated fourth full-length record, Gypsy Heart [Republic Records], arrives in stores and at all digital retailers today. It's available for purchase on iTunes and other online partners right now.
Fresh off from her successful North American tour, the Southern California singer and songwriter has lined up an array of various television appearances in celebration of the release. On Friday October 3rd, Caillat will appear on ABC's Good Morning America, followed by an appearance onDancing With The Stars on October 6th and NBC's The Meredith Vieira Show on October 10th.
Moreover, the album's thought-provoking viral smash "Try" continues to captivate. Its bare andbrave music video has accumulated 25 million views on YouTube/VEVO. Recently, music legend and multi-GRAMMY award winner, Carole King praised this ubiquitous anthem, stating, "'Try' is not only melodic and moving, the song and the video are sociologically important."
This endorsement follows up impassioned performances of the song on The View, The Today Show, Live! With Kelly & Michael and at the Young Hollywood Awards as well as a string of television appearances such as HLN, CBS This Morning and more. Make sure to watch the video here!
In addition, her musical influence expands into the realm of film once more. Colbie's "In Love Again" plays during a key scene of The Best of Me.  In theaters on October 17, the film is based on the book by Nicholas Sparks and stars James Marsden and Michelle Monaghan.  The track is also featured on the movie's soundtrack out October 7. Another recent placement includes "Never Gonna Let You Down" popping up in the Hallmark Channel's original film My Boyfriends' Dogs.
You'll feel COLBIE CAILLAT's Gypsy Heart beat now.
You can Buy the Album:
iTunes Purchase Link: http://smarturl.it/CollbieGypsyHeartDA
Device Aware: http://smarturl.it/CollbieGypsyHeartDA
Amazon: http://www.amazon.com/Gypsy-Heart-Colbie-Caillat/dp/B00N1W3L96/ref=sr_1_1?ie=UTF8&qid=1411771304&sr=8-1&keywords=colbie+caillat
Spotify: Colbie Caillat
For more on COLBIE CAILLAT:
http://colbiecaillat.com
https://twitter.com/ColbieCaillat
http://instagram.com/colbiecaillat
https://www.facebook.com/colbiecaillat
https://vine.co/ColbieCaillat