Chris Brown Brings the Indigoat Tour to Capital One Arena
3 min read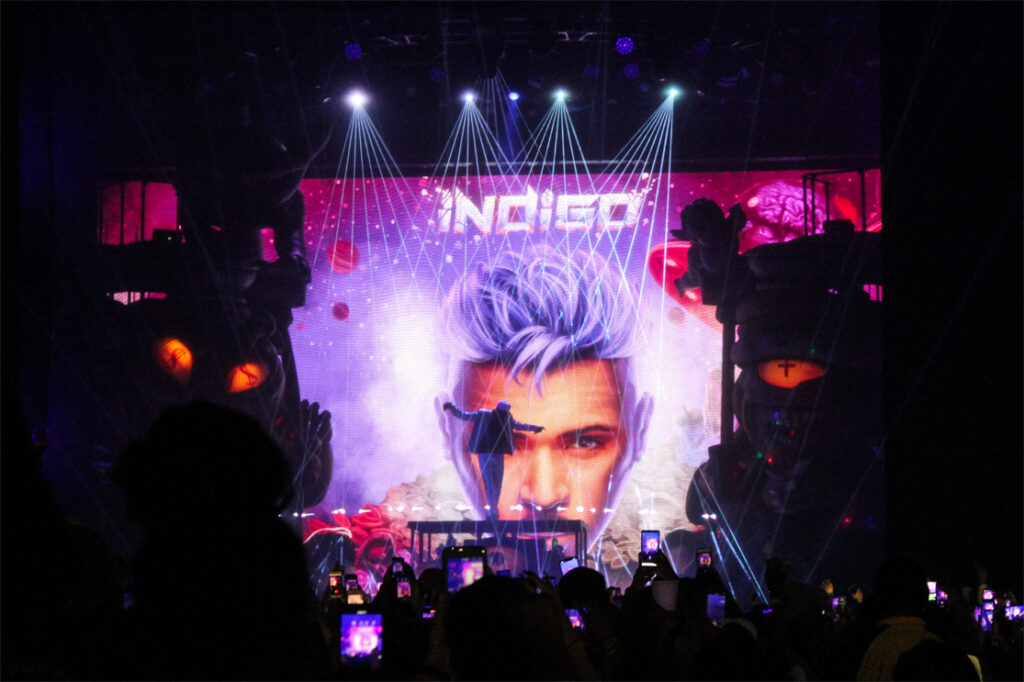 The U.S. headlining "Indigoat Tour" featuring Tory Lanez, Ty Dolla $ign, Joyner Lucas, and Yella Beezy rolled into Capital One Arena Sunday afternoon. The tour follows last summer's "Heartbreak on a Full Moon Tour."
This tour is following the release of Chris Brown's ninth studio album Indigo. Six singles have been released from the album including Undecided, Back to Love, Wobble Up, featuring Nicki Minaj and G-Eazy, No Guidance, featuring Drake, Heat, featuring Gunna and Don't Check on Me, featuring Justin Bieber and Ink.
It's hard to believe Chris Brown would collaborate with Drake but the feud has lightened up as seen in the No Guidance music video. Drake comically battles Chris Brown in a dance off. No Guidance is easily the best track off the new album. It's Drake with a lit hook "You got it girl, you got it" then Chris Brown with a lit chorus "I don't wanna play no games, f*ck around, give you my last name." It's a classic!
The atmosphere around Capital One Arena was like a night club atmosphere out in the streets in broad daylight. There were throngs of women in form-fitting mini dresses, and over-sized sunglasses switching there way up and down 7th Street. It was easy to get sidetracked.
Ty Dolla $ign's performance was  like a rock band. He thumped on bass guitar to drum solos and electric guitar. During the song "Violent" all the sound fused together with samples and live music and the decibels were off the charts.
It's hard to describe Tory Lanez's voice. There are falsetto qualities but I wouldn't call it falsetto. He mostly stays in the tenor range with a style of singing like blending harmony and rap. He performed an abbreviated set that included Say It, Talk to Me, BID, and Shooters.
Chris Brown's set was split into two. There was the Indigo performance, intermission, then Memory Lane. During intermission cameras pivoted around the arena capturing women in the audience twerking/clapping their butt cheeks and displayed in on the jumbo screens. Now that's what I call a "round" of applause!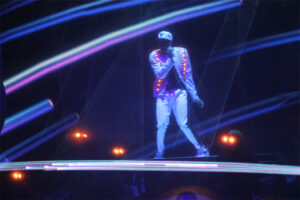 Chris Brown opened with Indigo. Let's just say, I dream in indigo. It was an incredible performance! Chris Brown can smoothly and gradually ascend his voice into the heavens, to a lit ass beat. When he stepped on stage you can identify with the Michael Jackson influence. He poses and even dresses like Michael Jackson, somewhat. Chris Brown performs over recorded vocal tracks. I'm not the biggest fan of this approach but when you collaborate with so many artist how else are you supposed to perform the song. They'll all never be in the same place at once. When you go to a Chris Brown concert your really going to go see a dance performance with singing. The focal points are the synchronized dancing and the high notes.
The songs were sharply condensed versions played in concession. The song Deuces was only performed for literally 60 seconds. I guess when you have such an extensive catalog of material it's difficult to fit everything into one show. This didn't take away from the show overall but if you were waiting to hear your favorite song performed chances are you were only going to get a snippet. He performed nearly forty songs so you have to make cuts to fit it in. It was a lengthy performance with no shortage of entertainment. Some favorite songs were Liquor, Temporary Lover, Drunk Texting, and Girl Of My Dreams. I liked that Chris Brown rocked a Washington Nationals ball cap for the entire second half of the show.
A Chris Brown performance is one that will keep you entertained. If not the atmosphere will keep you entertained. I would describe it as an audacious and loud hip hop ballet.