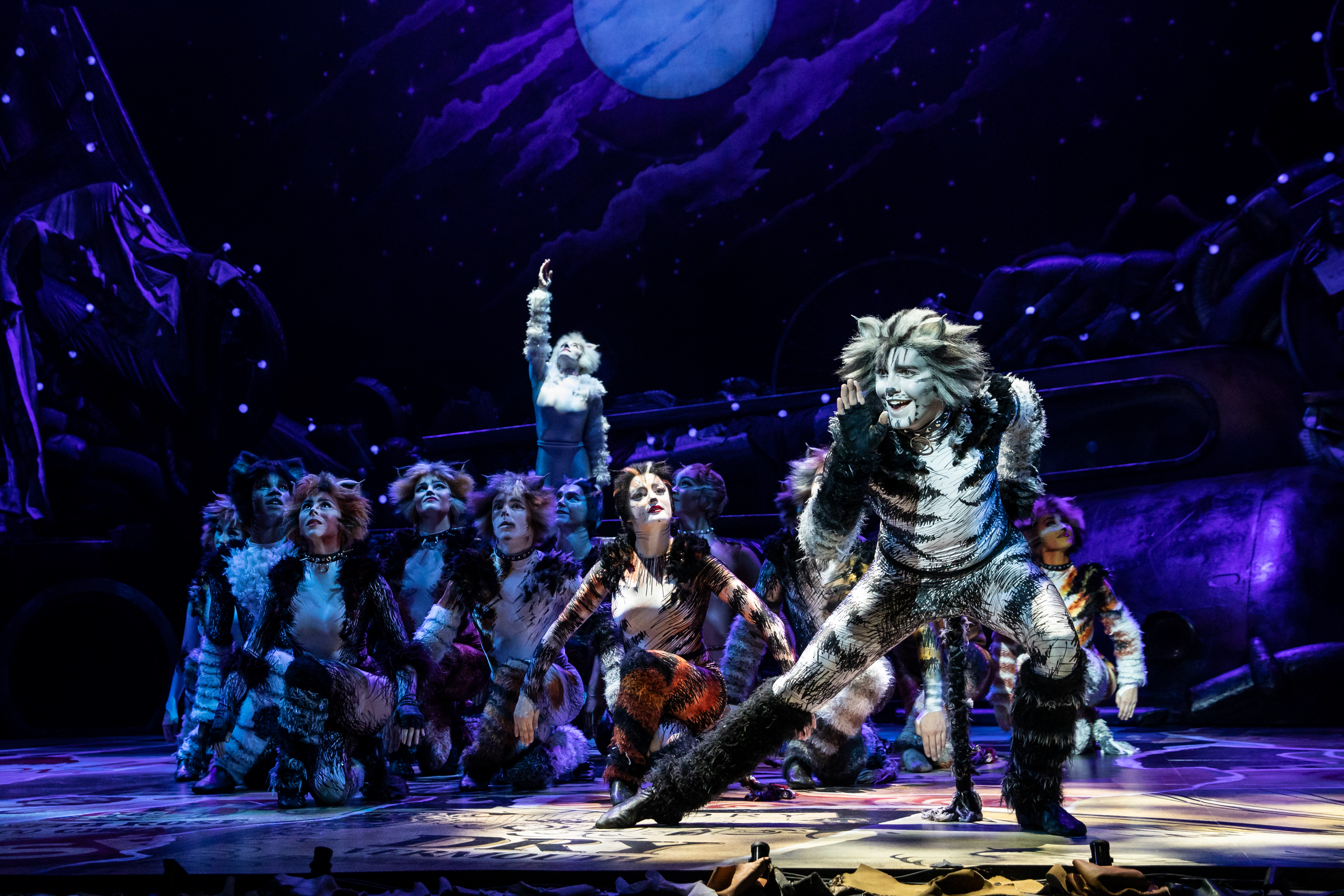 The premise of Cats is weird. 
It's a campy musical without much of a plot that anthropomorphizes our feline companions through a series of large-ensemble song and dance numbers. 
The jellicle cats are gathering for a Jellicle Ball at the end of which one cat will be chosen to be reborn. Over two hours, the audience is introduced to a variety of cats: Jennyanydots, Gus the Theater Cat (short for Asparagus), and the rock and roll Rum Tum Tugger, to name a few. What's up with the goofy cat names, you ask? T.S. Elliot has an entire poem about 'The Naming of Cats.'
But I tell you, a cat needs a name that's particular,
A name that's peculiar, and more dignified,
Else how can he keep up his tail perpendicular,
Or spread out his whiskers, or cherish his pride?
Of names of this kind, I can give you a quorum,
Such as Munkstrap, Quaxo, or Coricopat…
Andrew Lloyd Weber transformed T.S. Elliot's Old Possums Books of Practical Cats into what became the longest-running Broadway show of its time and is now the fourth longest-running production in Broadway history. The original production opened on Broadway in 1982, mesmerizing 7,485 audiences over the course of 18 years. What's come to DC is the first North American tour of the 2016 Broadway revival.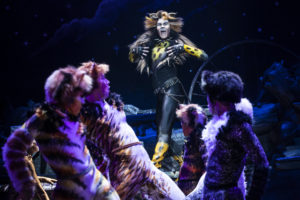 If I were to rate this performance-based only on the first half, it would have received a B+. The performers mumbled over their words, making the already elaborate lyrics harder to understand. (I had high expectations of this show going in as I grew up on the 1998 DVD version.) 
The second half was absolutely spectacular. Filled with my favorite pieces, such as "Skimbleshanks the Railway Cat" and "Magical Mister Mistoffelees," Act Two was well executed. The actors hit their musical punchlines and the acrobatic prowess of the ensemble made my abs hurt.  When Keri René Fuller (Grizabella) reached her crescendo during "Memory," the audience burst out into booming applause; some even had tears in their eyes from how powerful her voice was. 
In addition to Fuller's Grizbella, standout actors include Dan Hoy's "Munkustrap" and Tion Gaston's "Mistoffelees." Munkustrap is the leader of jellicle cats, and Hoy projected a booming cat-confidence. Gaston's Mistoffelees was practically airborne with his high leaps and fluid dance movements. 
Gillian Lynne developed a unique choreography for the original production, translating feline mannerisms into ballet and gymnastics. Andy Blankenbuehler (Hamilton) maintains most of Lynne's original choreography for the revival, but his hip hop flare is noticeable throughout. 
In conclusion, you don't really need to understand what a jellicle cat is to enjoy Cats. I'll leave you with Elaine Paige's rendition of "Memory" from 1998 to whet your appetite.
[youtube https://www.youtube.com/watch?v=8gd_ohoPzYc&w=560&h=315]
Cats play at the Kennedy Center Opera House through October 6. For more information, please visit the Kennedy Center website, in-person at the Kennedy Center Box Office, or call (202) 467-4600 or (800) 444-1324. Tickets are $49 – $149. 
Running Time: 2 hours with a 15-minute intermission 
Final Grade: A