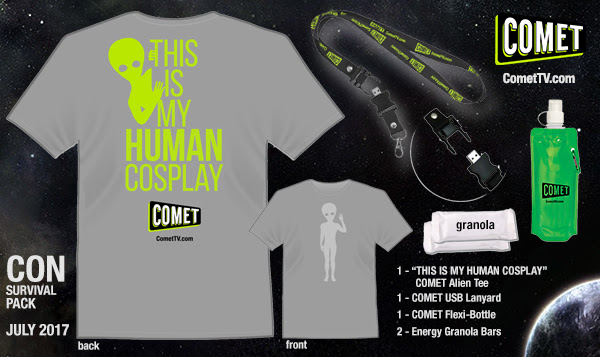 The summer is filled with so many conventions all over the country. Now you can win the Comet TV's Con Survival Pack. ENTER TODAY!
TO ENTER: Send us your name, location, and the answer to the question What helpful hint would you give you a first time con-goer? to therogersrevue@gmail.com with the Subject CON SUMMER by August 2nd @ 5:00pm EST – This contest to open all residents living in the United States
One randomly selected person will WIN this prize pack, GOOD LUCK!