Cameron Carpenter's Debut Organ Recital At The Kennedy Center
3 min read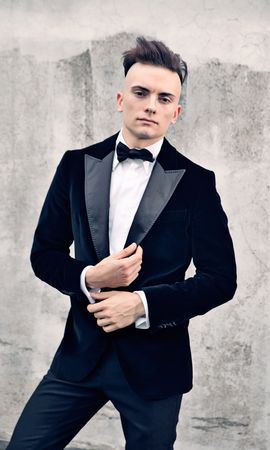 Concert Revue by: Alan Duckworth
Some might call him a rebel, I think of him more as a pioneer. Cameron Carpenter has taken the organ by storm and with that, garnered a popularity and need for travel. Wednesday night at the Kennedy Center, his solo debut on their new Rubenstein Family Organ. It was a program handpicked by Cameron himself, scores he felt best fit the capabilities of this particular organ. It included the compositional works of Bach, Mozart, Scriabin and Tchaikovsky.
A traveling organist; who would of thought? The notion isn't so far fetched but the very nature of the instrument contradicts any sort of portability. A musician being able to bond with his instrument is so important; it gives the ability to really connect with the audience. So what do you do? You work with digital organ masters Marshall and Ogletree to build and design your own custom touring organ and that's exactly what Cameron Carpenter has done. Some might call the digital organ soulless. All organs in a sense are digital, they all have manuals in which you use your fingers (digits) to play them. It's just not the living, breathing, monolithic beast that is the traditional pipe organ. Still, the same complexities involved in performing the transcriptions of classical suites not originally intended for organ still exists. That's why a touring organ is so important, for the preparation of these pieces. It also gives Cameron more options on where he can play.
Wednesday night, Cameron performed on a traditional pipe organ. He's had a bit of a chance to familiarize himself with the Rubenstein Family Organ having performed on it with the NSO and cellist Yo-Yo Ma for The Kennedy Center's Opening Gala three weeks prior. The differences between Cameron performing on a digital organ and traditional pipe organ aren't overly blaring but do exist. I had the opportunity to witness him perform on a digital organ in April at the Music Center at Strathmore. The main differences, I would say, are the tones emitted from the lower ranks and the foot pedals. You have more of a deep hollow sound on a pipe organ. Also the combination of ranks played synchronously is more audacious. The pipe organ is a more natural sound but that doesn't mean the digital pipe organ sounds bad by any means.
Among the pieces he performed the coda from Tchaikovsky's Scherzo from Symphony No. 6, "Pathétique" was especially exquisite. There was some variation between the program and what he actually performed. The premiere of his recently completed original composition Music For An Imaginary Film was suppose to take place but didn't. Mastery of it's execution had not been perfected. I don't blame him; it was an ambitious proposition including it on the program but we were treated to Bach's Cello Suite No.1 transcribed in it's place. This transcription really shows just how elegant and gracious the organ can sound. Also included was Scriabin's Sonata No. 4, Cameron explained the very visual nature of this suite prior to it's performance.
The recital as a whole was terrific! His recital's are like a crescendo transcended through a variation of different scores. Or at least his encore finale would insinuate that. He ended with "Stars And Stripes Forever," a very climactic ending to say the least. This rendition was spectacular! It's amazing the range of sound the pipe organ has! It sounded like an actual orchestra with flutes fluttering at times! It was performed magnificently as well; a definite show stopper!
Cameron Carpenter is at the forefront of a growing trend showing interest for organs in popular music. Another organist I would relate is Grace Potter. Cameron's repertoires are really a wonder, how anybody can play anything this complex not originally intended for organ is beyond me. Every recital is a feat of great magnitude!