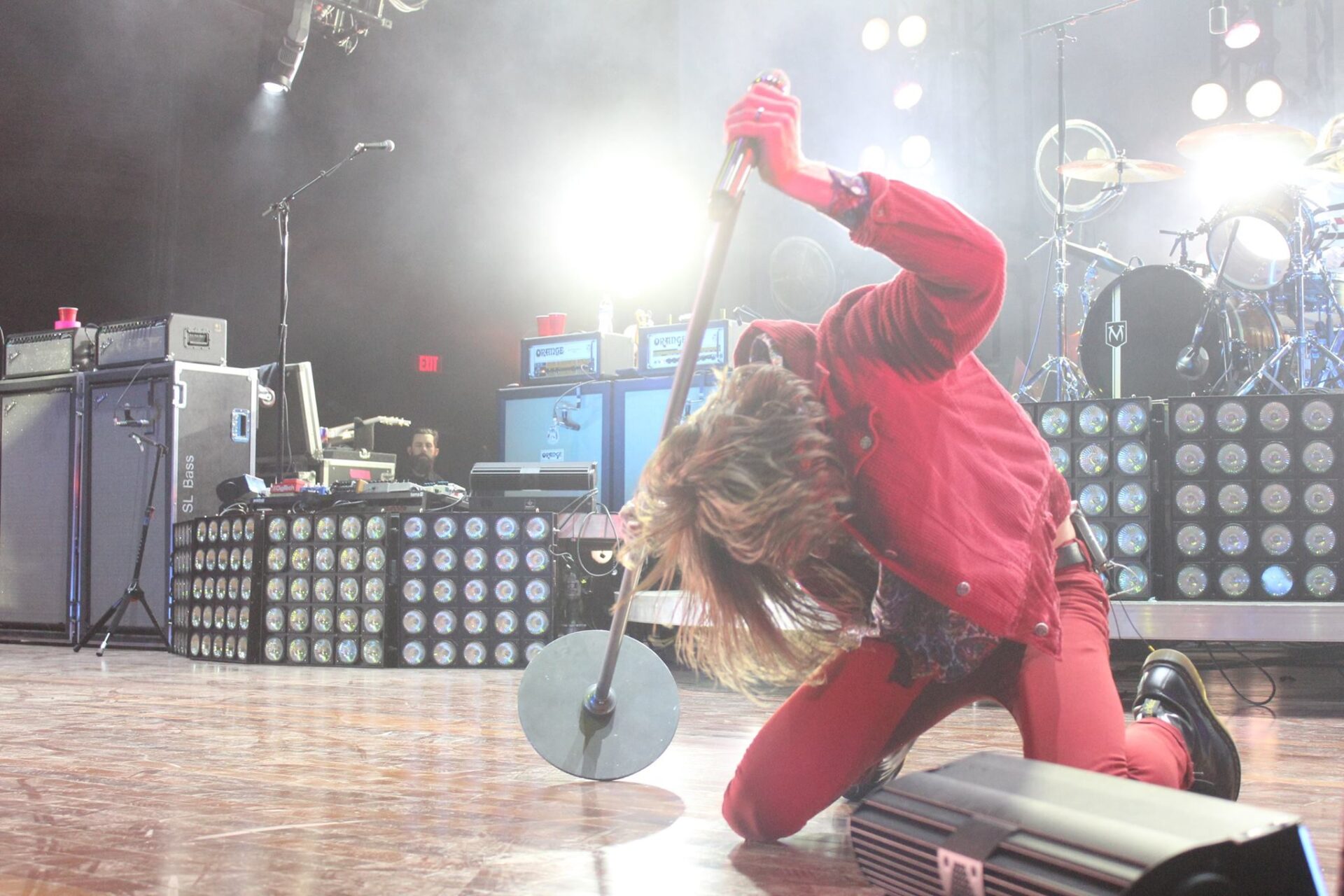 Cage the Elephant went live at Merriweather Post Pavilion for the Spring Fling Rock AF Tour. A concert that also included opening acts Broncho and Portugal. The Man. The Kentucky-based band Cage the Elephant recently un-caged their fourth studio album Tell Me I'm Pretty, produced by Dan Auerbach of The Black Keys. On a breezy Sunday night in Columbia Maryland, we rock n' roll.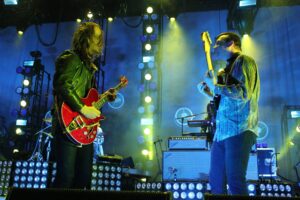 The debut self-titled album Cage the Elephant spawned the radio singles "In One Ear," and "Ain't No Rest for the Wicked." These songs were a unique expression-displaying attitude with a chip on the shoulder. That's nothing out of the ordinary except that it was paired with classic rock and blues instrumentals. The closest genre I can think of is New York blues, were the vocals take precedent. This is coming from a band from Bowling Green Kentucky. A state more popular for string band music and Ricky Skaggs than anything else. So to say that Cage the Elephant is run of the mill is anything but. Their self-titled album was a fun album still, flashy vocals and rock n roll isn't anything new. It would take some maturity to progress to the next stage of development, enter Thank You, Happy Birthday.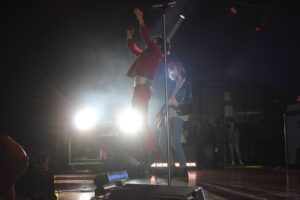 Cage the Elephant's second album Thank You, Happy Birthday was just that. It sounds like it was recorded from a completely different band. It also seemed to be a starting point that traced rock n roll back to its roots. Cage the Elephant first caught my attention with the release of "Shake Me Down." With the entire rap-rock and pop alternative flooding the airwaves at the time, I longed for grunge music to make a comeback; for years. I was pretty much just searching for a band that reminded me of Nirvana. When I first heard "Shake Me Down" it brought it all back and put a smile on my face. Something about that song sets off bells and whistles that remind me of grudge rocks heyday.  It's crazy because I was familiar with Cage the Elephant, but never thought I would be comparing them to Nirvana. It was a complete 180 and I instantly became a fan.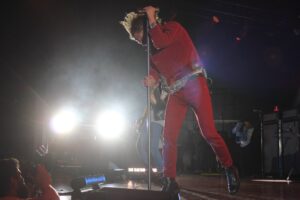 Cage the Elephant's third album Melophobia was yet another turnaround. Besides an interesting title, (melophobia meaning fear of music) it took the band in still another direction. While trying to find a musical identity, Cage the Elephant wanted to distance themselves from any outside influence, hence the title of the album. What they found was "Come A Little Closer," and "Cigarette Daydreams." This album might not as been as grungy as it's predecessor but really shows what this band can be capable of. What this band is capable of would be their fourth and what is, in my opinion, their best album to date Tell Me I'm Pretty. Songs like "Cry Baby," and "Cold Cold Cold" actually remind of, will I dare say it, The Beatles, and The Rolling Stones. That's not bad company at all and I think Cage the Elephant greatly benefited from Dan Auerbach producing the album. I always thought The Black Keys had that sort of golden age of rock n roll sound.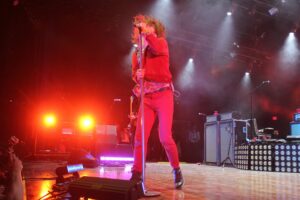 As far as Cage the Elephant live. It's like the stage is a rock n roll history time machine. I personally enjoy classical music. My analysis of classical music today is that it is a culmination of more than 500 years of progression. I kind of view Cage the Elephant live in those regards. They pretty much take seventy years of rock n roll history and pack it into one show. Everything from obnoxiously loud Fender amplifiers and feedback, (obnoxious in a good way) to fuzz-tone guitar riffs.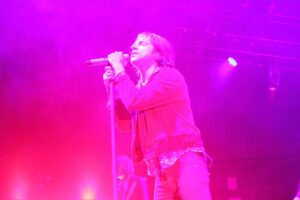 Tonight just happened to be guitarist Brad Shultz's birthday. I don't know if they had giddy-up because of that or if they always perform in such a good mood. Singer Matt Shultz is really expressive. He's very high energy and doesn't stay in one spot very long. He did everything short of crash-diving into the drum set, Kurt Cobain style. That rambunctiousness doesn't translate into a loss of sound quality either. There was maybe a hint of unintended feedback, but hey this is rock n roll. They played a bunch of new material like "Cry Baby," and "Too Late To Say Goodbye." Also "Cold Cold Cold," and "Trouble." I also heard "Mess Around," and "Punchin' Bag." I was a little disappointed I didn't hear "Sweetie Little Jean." It's one of my favorite songs off the Tell Me I'm Pretty album. Still a heavy dose of their new material and also Melophobia. Their performance of "Come A Little Closer" was captivating. Matt had the opportunity to take most of song off. He didn't even have to sing because the audience was shouting the lyrics clearly and distinctly word for word. For an encore, they played a happy birthday guitar riff for Brad. They closed out with "Shake Me Down," and "Teeth." Listening to "Shake Me Down" was a treat. It was like I was watching a grunge band. At the end guitarist, Nick Bockrath hung his guitar over the amplifier and just let the feedback blast as the band walked off stage.
A Cage the Elephant concert is loud, fun and entertaining. This band is heading in the right direction. Their latest material is their greatest material. Look out for them. If you like rock n roll even in it's purest form, you will like this band.