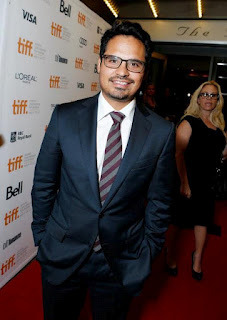 Michael Peña is one of those actors who is a movie-lover at heart.
When talking to him about his latest film, End of Watch (which also stars Jake Gyllenhaal, America Ferrera and Anna Kendrick), Peña pulls you into the conversation with references to his favorite films, his ideal leading ladies (which might surprise you, BTW. So read on to find out below), and talk about character-driven action movies versus those focused on special effects.
For this special edition of INTERVUE: guest entertainment reporter Markette Smith of Chicks Who Like Flicks got a chance to interview the actor, recently!