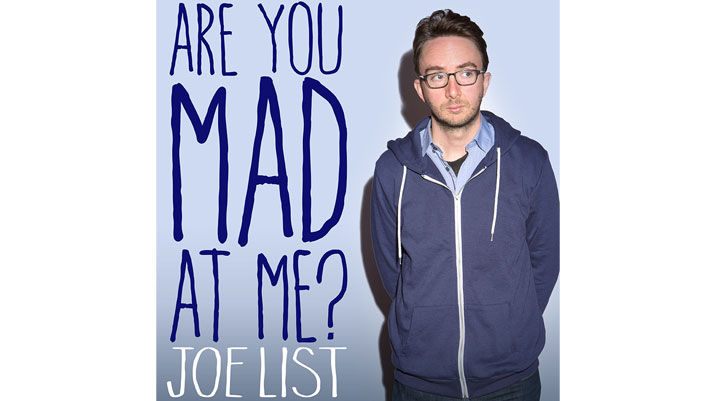 Comedy Central Records announces the digital release of  Joe List's "Are You Mad At Me?" on Friday, July 15. "Are You Mad At Me?" will be available on Spotify, Amazon MP3, Google Play and all other streaming services, and is now available for pre-order on iTunes and Apple Music.
Recorded at the Helium Comedy Club in Buffalo, List's album "Are You Mad At Me?" mines his insecurities and anxieties for laughs as he discusses his fast food habits, explains why he doesn't like to be dominated in bed and ponders the fine line between having a panic attack and dying.
List began his comedy career in Boston, Massachusetts in 2000 just weeks after graduating from high school. Since that time he has been featured on "Conan" and "The Late Show with David Letterman." In 2015, List was a finalist on NBC's "Last Comic Standing" and had his own "The Half Hour" comedy special on Comedy Central. Other television appearances include Fox News' "Red Eye," AXS TV's "Gotham Comedy Live," and "The Artie Lange Show." List has also twice been featured at the prestigious Just for Laughs comedy festival in Montreal as well as the Vancouver Comedy Festival and Oslo Comedy Festival. His album "So Far No Good" can be heard regularly on Sirius Radio. List is also the co-host of his own popular weekly podcast "Tuesdays with Stories" as well as a regular on Robert Kelly's "You Know What Dude" podcast. When not headlining comedy clubs all over North America, he is a regular at the Comedy Cellar in New York City.