Anthony Kellems
5 min read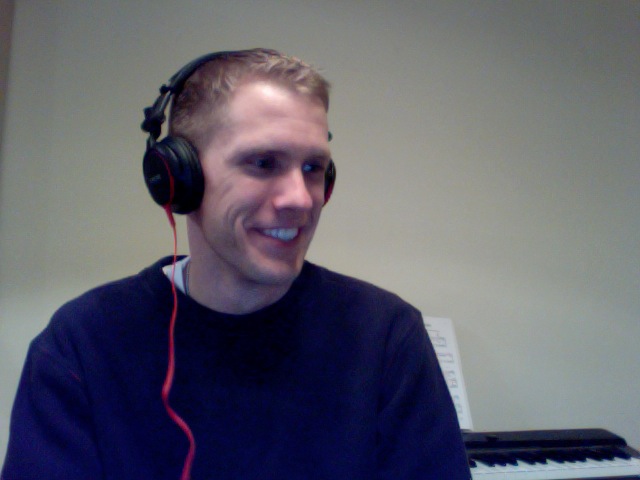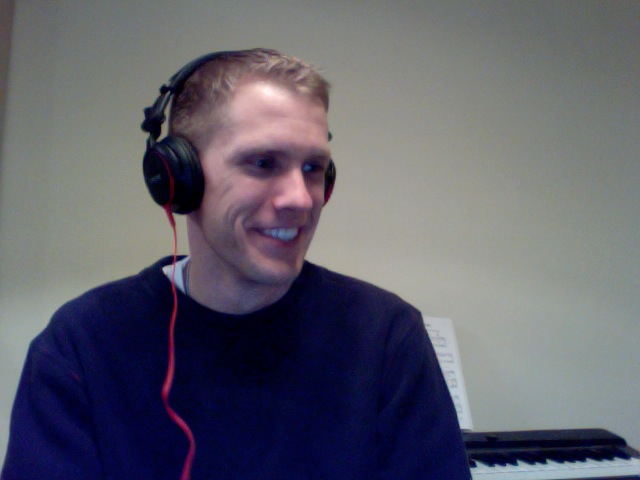 I have recently had the pleasure of interviewing Christian rap artist Anthony "T.K." Kellems. His recently released album "Mixmaster" is not only outstanding musically, but one that leaves a positive impression on his listeners. In his own words, Kellems hopes that his songs will "reach and challenge those on both sides of the aisle – those who are already believers and those who are not." I believe he is doing just that.
Would you consider music to be your ministry?
I wouldn't really say that, because I'm not making music for the purpose of sharing my faith; rather, in the process of making my music my faith is shared as well, especially with the heavily Christian content in this album. Music has been a creative outlet for me as well as a source of enjoyment, and I hope that whatever I create brings enjoyment to the listeners, too, and at the same time I hope it challenges them. I also hope it shows an authentic Christian message that is a result of processing life and the world around me, rather than just putting doctrine to downbeats in order to evangelize. That being said, I do recognize that my music has a character of spreading the gospel. In fact, one song in particular, "I'm Countin' On You," is meant to reach the hearts of parents who are facing pressure to have an abortion, in the hope that the song may help them choose life. Likewise I hope that song will inspire others to build a culture of life through both prayer and action. As artists we are all called to evangelize through our art, but we should keep in mind that it's often not our art that has the greatest effect, but our actions. Will people remember the clever religious line in a particular song? Maybe. Will they remember if I'm unkind, selfish, or a hypocrite when they interact with me? Definitely. We share our faith most effectively by authentically living it. If we are doing that, then our faith will naturally impact our art, and in that way we will be engaging in ministry whether we know it or not.
 In the background info of your album, you said that your recovery from shoulder surgery is what inspired you to return to writing. How did you get interested in rapping [when you first started]?
I have been interested in rap since I was a kid. I gravitated toward rap because of the beats and the speed with which the rappers who had really good technique could deliver. That was what I really wanted to do: rap fast. But other than writing a couple of my own raps, I didn't do much in terms of creating my own rap for many years. I think much of that is because I needed the right motivation to write lyrics. Most of my songs over the years were not rap, and most were instrumentals. Usually the inspiration came very sporadically. The shoulder surgery had a serious impact on my daily life, and that along with other events must have jolted my musical machinery into overdrive and brought the lyric-writing out of hibernation. I was finally able to return to a genre I'd been passionate about, this time feeling like I truly had something to say and something to offer.
Who were your musical influences?
TK: I've been impacted by artists from multiple genres, not just rap (e.g., hard rock appears on this album via the instrumental "Dirge"). Not all of my musical influences were good, either, especially the rap ones for a long time, and I regret that. It's been a continual process to move forward and extract the good musical elements from the bad content. In the beginning my rap influences were secular, primarily Bone Thugs-N-Harmony and later on Eminem. In terms of technique and skill, those guys are excellent, but the content and message is usually not positive. It's an ongoing effort to filter out the negativity that I have let in through that and similar music, and vigilance is always required since we are bombarded by new material and new artists whose messages are not really different. I hope that the state of rap will change, and that artists like those guys who have been given great musical talents will permanently put them to use for a positive message. And lest I become self-assured, I have to hold myself accountable, that I will maintain a positive message. Over the years I became acquainted with Christian rap, first with the Gospel Gangstaz, and later with guys like Righteous B, Lecrae, and Vaughaligan Walwyn (aka Von Won). I think I'm less similar vocally to these guys, but musically they opened up new doors for me and helped me connect positive lyrics and topics with my music. They showed me that technically-skilled rappers who live the Christian life can make an impact in a genre that desperately needs positive, uplifting, and challenging music.
Anthony Kellems is truly a humble and sincere artist. That he openly shares his faith with his audience is what impressed me most about him. I strongly believe that Kellems will have a positive impact on his listeners, as well as future Christian artists. He's certainly made a positive impact on me.