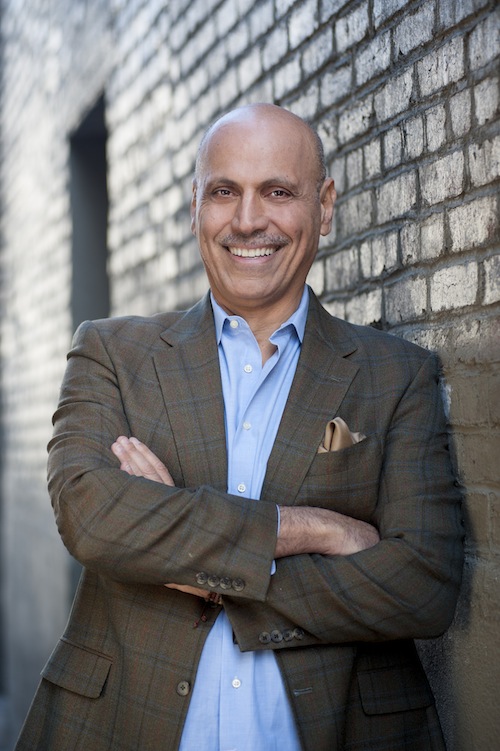 We are just a few weeks away from the inauguration of our 46th President. There will be numerous events happening before, during & after inauguration including a very special event called the Peace Ball. The Peace Ball is Voices of Hope & Resistance. Recently, I sat down the creator of the Peace Ball – the owner of Busboys & Poets, Mr. Andy Shallal.
For those you have never heard of the Peace Ball, can you tell us what it is
The Peace Ball is a gathering of artists, activists and progressives who come together to celebrate the accomplishments that had taken place in this country through the past decades. Certainly, in the past few years, we have seen a tremendous shift on many issues such as marriage equality, criminal justice reform, healthcare, education, many things. There has been a lot of changes taken place. Sometimes we forget to stop for a moment and smell the roses.
This is the third Peace Ball and I heard that this year it will be held at the National Museum of African-America History & Culture.   Where were the first two held?
The first one was held at the Postal Museum, which is right next to Union Station. That was a beautiful, much smaller venue. We had about 1600 people during that time. We were way way sold out. The second we did was at Arena Stage in Southwest DC here by the Waterfront. That one had about 2700 people. So, this time we wanted a place that was very special because we knew it would be a special moment no matter who wins. In a sense, it's about open resistance that we have been talking about as our subtext to the museum is that it's the Voices of Resistance. We wanted to make sure that we find a place that would be ideal to represent that and there's no other place that represent more than the Museum of African-America History & Culture.
Absolutely, considering it just opened a few months ago and its right down the road from us. How did the Peace Ball come to be since it just started two Presidential elections before?
The first time it started was when Obama was elected. It was very special moment in American history. It was about the person. It was about the moment. More than about issues. It was really about less issue driven, it was about the individual. Having the first African-American to be President of the United States was historic. Many of us who worked very diligently on that campaign, we wanted to make sure that we do celebrate because we worked our asses off. We were there in the streets. We were there with our resources. We were there with our friends. We were pounding the pavement. We rented a buses and went out to Ohio and canvassed Columbus, OH. I mean we were really all in. When the election results came in, it was a euphoric moment for so many people.
So the next morning, I remember waking up and I'm thinking "I don't want to lose this moment. Let's do it. Let's expand on it. Why don't we do a ball?" I've never been to a ball.
Really!?!
Never, I am not really a ball type.
So, how can you go from not being a ball-type of person to planning a ball all of a sudden?
The ideal was that we need to do a big celebration. Why not a ball? This was big enough to a ball when Obama got first elected. So, we decided let's do that! We started searching for a great spot and we did. We hired people and we got it all going. It was a very exciting moment and we were very fortunate. We had amazing guests and amazing performers. It was an incredible night.
So 2013 happened and we were veterans by then. We had done it. So we naturally wanted to do it again. This time we started the planning in August…
It was August 2012, that you planned the second Ball?
Yes, we started planning before the election which happened in November. We started this one (2017) by going around looking for a venue and making sure that we had a venue secured. Then we had some friends and allies that we knew, would be part of this of this gathering. And that what we did. We were very fortunate to get the Museum of African-America History & Culture for the venue. Once we knew we had that, we had a lot of work to do to make sure that we hold an event that is commensurate to the value and the importance of this museum. So we brought in people who are iconic to the civil rights movement. People like Angela Davis to be the honorary host for the event. We wanted to make sure that there were performances and there's opportunities to dance and really experience it. For uplifting performances, we got Esperanza Spalding and Solange as our two musical guests.
Busboys and Poets will host the Peace Ball: Voices of Hope and Resistance at the Smithsonian National Museum of African American History and Culture on Thursday January 19, 2017. Join us in celebrating the accomplishments of the past four years as we renew our vow to be the change we wish to see in the world. Museum exhibits will be open throughout the evening. VIP Tickets are priced at $300 and include exclusive pre-entry at 7:00 p.m., with food and beverage in an intimate setting. General Admission Tickets are priced at $200 for 8pm entry. To learn more or to purchase tickets, please visit https://2017peaceball.eventbrite.com  or www.busboysandpoets.com.