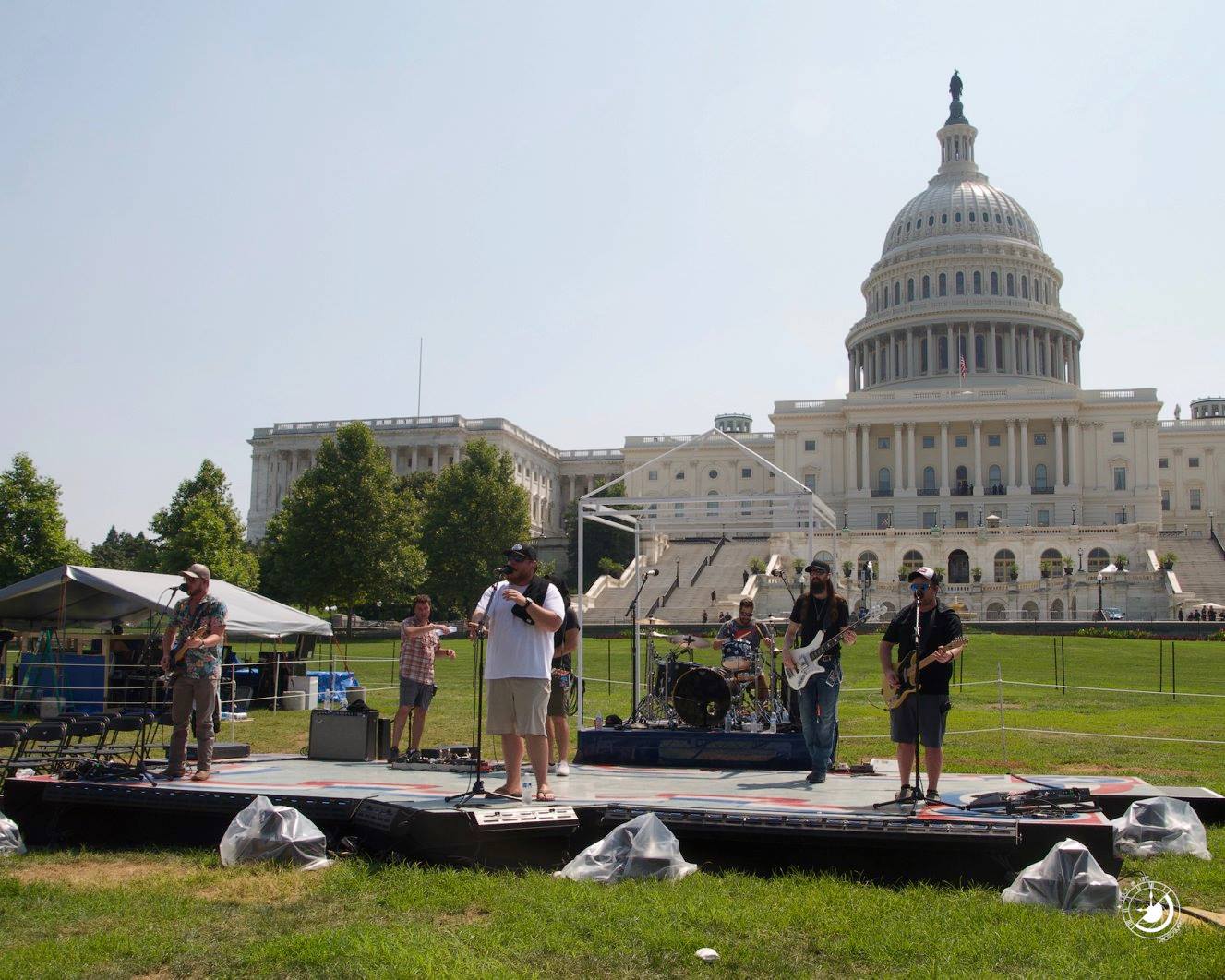 Country Singer Luke Combs during rehearsal for A Capitol Fourth – Photo Credit "A Click in Time Photography"
Get ready to celebrate America's 242nd birthday with the 38th Annual A Capitol Fourth. The country's longest-running live national July 4 TV tradition will feature all-star musical performances.
Yesterday, I got an inside scoop of what's in store for tonight's main event! First I talk to Executive producer Michael Colbert and he told me that this year is their biggest production to date. "We've got more stars than we ever had. John Stamos is back to host. Jimmy Buffett, The Temptations, The Beach Boys, Laura Alaina and Luke Combs from country music. The great Cece Winans is going to be here. Renee Fleming, the great soprano and on & on. It's going to be a great show."
In fact, there are over 400 performers for tonight's concert. Michael had also told about one of the tributes for tonight including one to the work off late composer Leonard Bernstein on the 100th anniversary of his birth. "It's a really special moment. The great legend of Broadway Chita Rivera who opened in the original Broadway production of West Side Story as Anita is going to introduce this fabulous moment for her friend Leonard Bernstein. The great violinist Joshua Bell is going to do excerpts from it."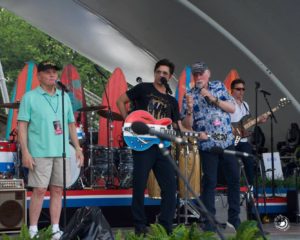 Nothing brings out the music of America then hearing the hits like California Girls, Catch a Wave, Good Vibrations and Surfin' USA. America's Band, The Beach Boys are performing for their 2nd consecutive year. This time out, I had the honor to talk to longtime Beach Boys Mike Love and Bruce Johnston. We talked about coming back to bring the sounds of the California scene to DC once again. "We're honored this is fantastic and they're giving us the National Artistic Achievement Award this time around which is huge, its a wonderful thing." said Mike Love.
The National Artistic Achievement Award has been presented on five occasions during the program for the performer's "dedication to enriching the national legacy of the performing arts" Host John Stamos, a longtime Beach Boys friend and frequent collaborator, will present the prestigious award to the group. Both Johnston and Love expressed their thoughts of earning the accolade. Johnston started by saying "Well, the company that we keep; John Williams, Stevie Wonder, Gloria Estefan, Reba McEntire. I mean come on it feels great." Love added "It's a great honor, it really is. The Greatest honor I think is that we share it with all the millions of fans we have not only in the US but around the world. That's really where it's at for us. Our song "Kokomo", which we're doing on the show was No. 1 for eight weeks in Australia, that's a long time for No. 1. We had one fantastic hits throughout our career. People still love them.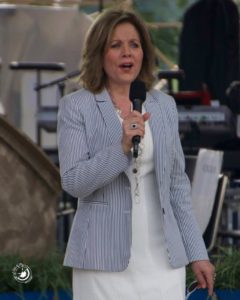 World renowned Opera singer, soprano Renée Fleming has taken some time off from her Broadway musical Carousel to join in on the festivities. In fact, she told me that she is dedicating one of the songs from the musical to the troops. "You'll Never Walk Alone" which is an absolutely iconic anthem that people love. They don't realize probably its from the musical so I get a break from the play but I'm still singing that song and I am singing America the Beautiful."
Then, I asked Ms. Fleming what does celebrating America's birthday means to her? "Well, I love history. In fact, as I am a trained classical musician, I've been steeped in history all along. It teaches us a great deal of who we are, about what's important to us. I think everybody, especially now when we're in a divisive period, should go back and read about what our founding fathers had in mind, what they did and how they sacrificed. It reminds us of how much more in common than not.
Wrapping up, Colbert summed up A Capitol Fourth with "You know at the end of the day, to come here to the Capitol every year to celebrate our freedom. To celebrate independence, unite as one family of Americans. Hey, what's better than that!"
You can catch all the fun and excitement tonight at 8pm on your local PBS stations which are (in the DMV area on) WETA in Northern Virginia, WVPT in Staunton, WHUT in the District and WMPT in Annapolis They will run an encore presentation immediately after the live show. And it will also be live-streamed on PBS, YouTube, and Facebook and will be made available as Video on Demand through July 18.