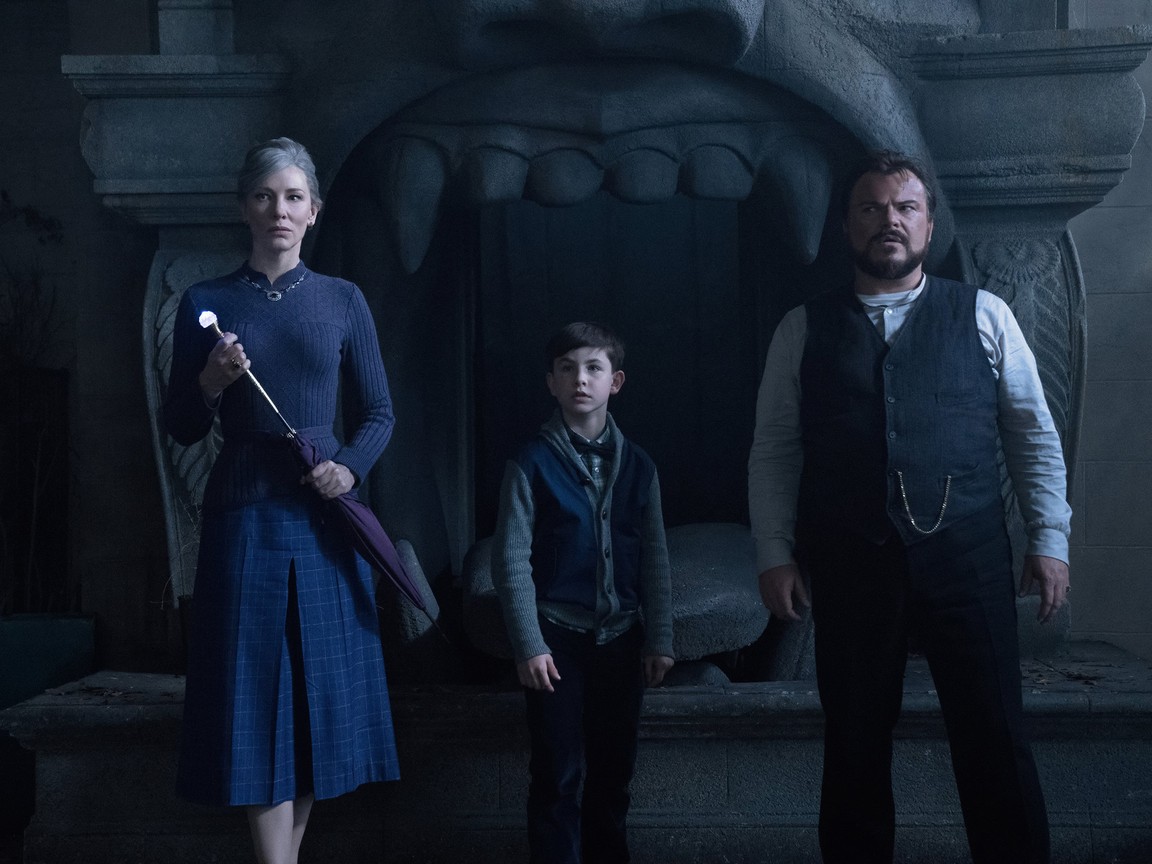 The House with a Clock in its Walls tries to be many things. Part nostalgic Amblin film, part horror adventure film, part kids' movie, The House with a Clock in its Walls has so many tones that they often conflict with one another. However, lead performances and zappy one liners make the film bearable to watch.
Based on the 1973 novel of the same name written by John Bellairs, is the story of a young orphan boy and his adjustment to living with his uncle, making new friends, and his discovery that magic is real, all the while trying to find and destroy a doomsday clock.

Starring Jack Black as Uncle Jonathan and Cate Blanchett as his best friend and neighbor, Mrs. Zimmerman, the real magic is watching these actors banter back and forth. Black and Blanchett carry the film as best they can, given the script and inexperience of the young lead actor (Owen Vaccaro), but together their chemistry is refreshing as two old friends who like to verbally spar with one another.
Visually, the film is stunning. Filled with 1950's nostalgia, the film forces the viewer to view it through a lens of nostalgic childhood wonderment. The costumes and set design are almost separate characters, each room in the house decorated to contribute to the mystery. Color saturation and nods to the time period add to the fun, taking away some of the dark subject matter of the script.
Directed by notable horror director Eli Roth, the film straddles between the grotesque and childish fun. Some of the toilet humor aimed for children does not land. Some of the images might be too dark or disturbing for younger or sensitive viewers. The script tries too hard to be earnest, pushing the message of the film instead of letting it come out naturally through story telling.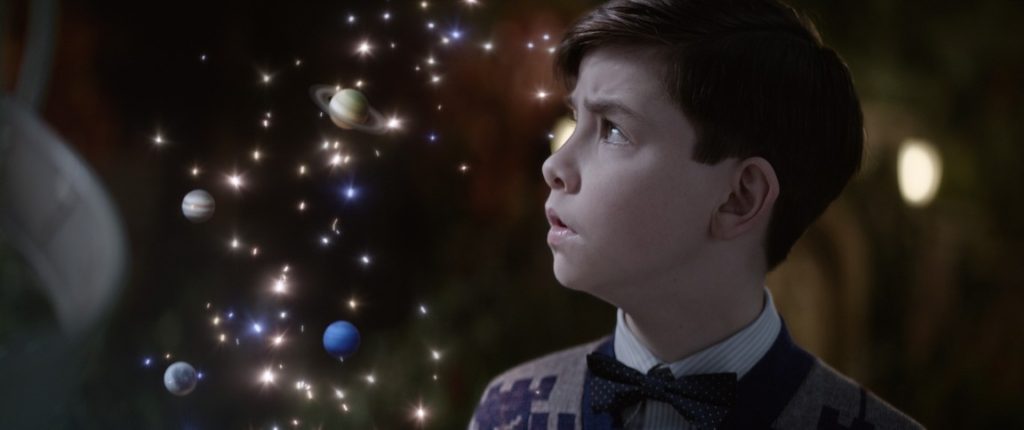 Despite issues with the script and slight overacting, The House with a Clock in Its Walls is a fun mystery to take your older children to. It is not the greatest horror or adventure film ever made, but is great if you are looking for something to watch with your family.
FINAL GRADE: C+