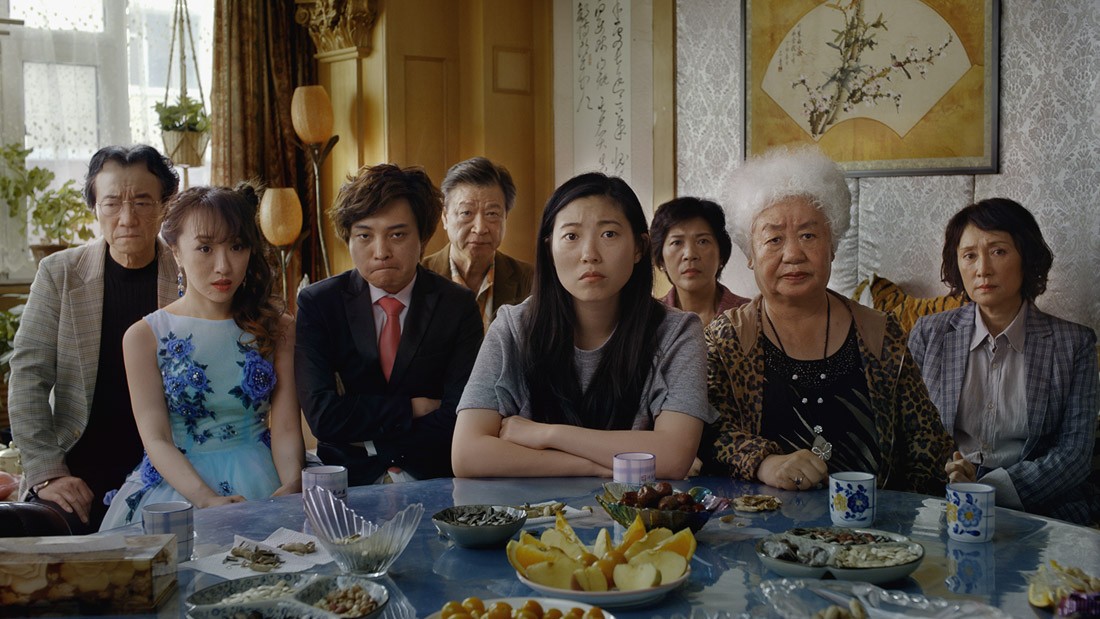 There seems to be one independent film a year that captivates critical attention, creating Oscar buzz a full nine months before the Oscar nominations even come out. This year that film seems to be The Farewell. It has everything critics and the Academy loves; representation, brilliant directing, sophisticated but not pretentious feel, based on a true story. However, it's the film's bittersweet nature and human story that could propel this film far.
Based heavily on writer/director Lulu Wang's real life, as covered in an episode of NPR's This American Life, The Farewell straddles the "dramedy" line. When her Nai Nai (her grandmother, played by the scene-stealing Shuzhen Zhao) is diagnosed with stage four lung cancer, Billi's family decides to not tell her, wanting her final days to be happy ones. Instead of saying goodbye directly, the family decides the best way to bring everyone back to China to see the family matriarch one more time is for a rushed wedding between one of Billi's cousins and his new girlfriend. Struggling between the American ideals she grew into and the love and respect she has for her grandmother and family, Billi tries to juggle her grief with the right thing to do.
If Awkwafina's past performances in Crazy Rich Asians and Oceans Eight haven't confirmed her pure talent, her role as Billi does. The struggle between what she wants versus what she is expected to do is layered under mountains of thought out motivation and situational emotion. Her sweetest and impactful moments are with Tzi Ma, who brilliantly plays Billi's father. The veteran character actor plays an Asian dad as we haven't really seen before.
He's funny and clever, compassionate but also bound by the love and duty he has for his family. Often Asian males are caricatures of themselves, pushing their child towards their Eastern ideals when the child is clearly yearning for Western ones. This performance actively pushes against that, showing him as a person, not just an authority figure. Ma's performance is at it's most subtle and most powerful when we see him start to understand Billi's motivations for being honest with Nai Nai, questioning his own position on the matter. Every gaze and twitch is calculated.
Wang finds humor in quiet awkward moments, in cultural differences and pure discomfort. This level of realism elevates the film to a level of authenticity not seen in American cinema. From a visual perspective, Wang packs each frame with emotional meaning and symmetry. Clearly inspired by her own life and auteur directors, creates a film that not only elevates Asian representation but gives us one of the most relatable and breathtaking films of the year.
FINAL GRADE: A