Yasiin Bey still Mos Def
4 min read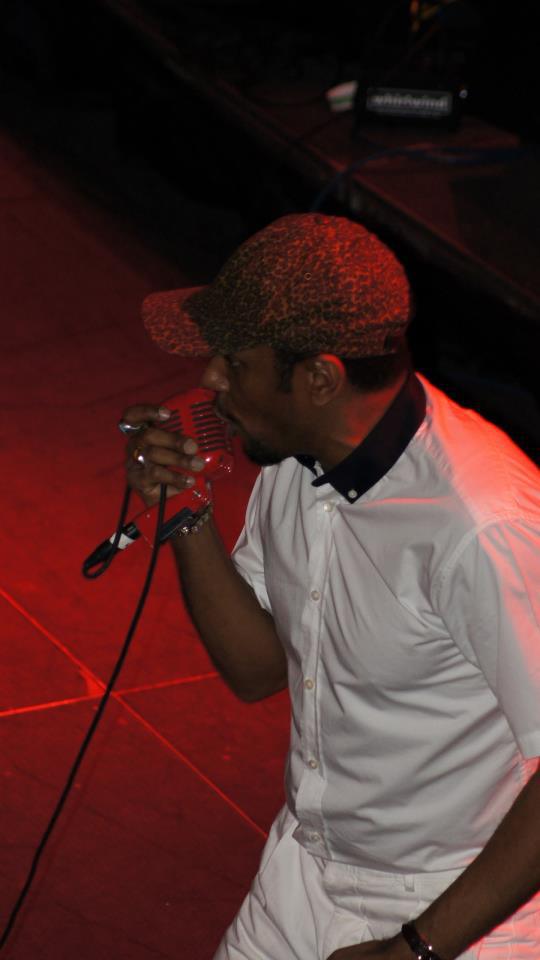 Watch the Duck was due to open for Mos Def at Rams Head Live on March 1st, which is kind of surprising, but since Mos Def is a well rounded artist in the music world anything was possible. I expected more of a turnout for a classic Hip Hop artist, but on a positive note, the small crowd made it intimate and spacious enough to relax and walk around comfortably.
Watch the Duck took the stage rather early, but better than late as we all looked at each other with room to dance the night away, as they provided the mix music sounds influenced by Rap, Trap, Soul, Dance, and Dubstep, and electronic laced with the vocals of Jesse Rankins reminding me of classic Motown singers. Their sound is extremely diverse and their future seems promising given the fact that they can play a wide selection of music, and please listeners with an array of genres.
Watch the Duck consists of three members: Jesse Rankins – lead vocals, Eddie Smith III – bass, and Jonathan Wells – keyboard, with each member being an accomplished DJ, producer, and musician native to Alabama. Living in Houston, Texas for many years they came to a crossroads in 2010, and decided to make new moves in Atlanta, Georgia to figure out their music careers and creativity. Starting fresh with a new mindset, their music minds combined developed "TrapStep" which is a cross between Trap Rap and Dubstep. The name of the group comes from a phrase that they use to describe their work. Eddie Smith  III has been quoted as saying, "Everybody sees the duck traveling smoothly on top of the water but nobody sees it kicking hard as hell under it, struggling to stay afloat. In 2012 they became widely popular with their hit song "Poppin' Off" which has been one of the first times local radio stations in different cities have played dubstep. Perhaps the majority of the audience did not recognize the trio of Watch the Duck, but when the their hit " Poppin' Off" started, there was no need for their duck mascot, as everybody started spreading their wings and shaking their tail feathers!
"Yasiin Bey," better known as Mos Def, stepped on stage to say hello and took some time to shed light on a local artist from his native Brooklyn, New York. Uncertain about the spelling of the artist's name pronounced – Ky or Kai. He did his thing despite little feedback from the crowd, and he continued to perform a few snippets from his upcoming album. He apologized to the Rams Head audience stating it was his first time in Baltimore and he just wanted to get some exposure and understood nobody was there to see him, but Mos Def instead.
Mos Def came back on stage to join this artist and lip synced a whole track by heart with him in appreciation of his efforts, and for being a good sport. Mos Def shouted him out, hugged briefly and showed the young man much love the Brooklyn way. Mos Def was dressed in a cap, a long dark Pea coat, white polo, white slacks, colored dress socks, with black leather dress loafers. His fashion get up most likely a rub off of his Hollywood lifestyle of today, but he most definitely rocked the house with his music and stage presence.
Mos Def sang and danced like it was Saturday Night Fever! He gets so much respect as an artist from the underground days of Black Star with Talib Kweli, and also as a solo artist, but I wish he had kept things old school and had been more of the Mos Def we all remember him for. He danced and sung to his heart's content for a good portion of the night, and no one can say he wasn't entertaining. He even mentioned said to us all " We're just having fun tonight" holding his candy apple microphone which has been seen in recent videos and performances before. Maybe it's his lucky or favorite mic? He performed hits from yesterday as well as today's songs including Boogie Man, Auditorium feat. Slick Rick, Umi, and others from albums like The Ecstatic. I was upset he didn't do Brown Skin Lady, but I was content with the night overall.
At one point he had two DJ's spinning for him and digging crates for his music instrumentals, he even went on the mic to say to one that didn't have his music, "How do you not have that song?" The DJ didn't even know what to say, as Mos Def laughed it off. It was such a pleasure to see a Hip Hop icon in person and get him on camera and hopefully it won't be the last time. Even though I know he has retired his name and now goes by Yasiin Bey, he will always be Mos Def to us all who know Hip Hop all too well. We will always love you Mos!