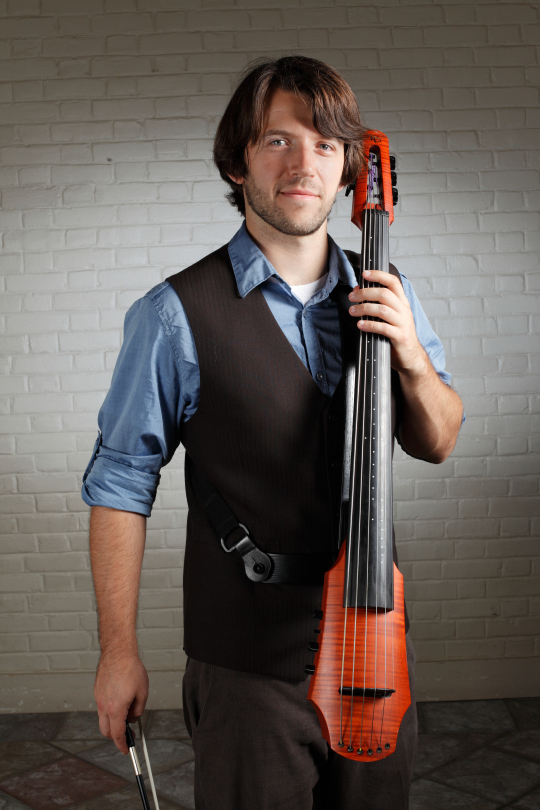 With Christmas approaching the holiday spirit is abound. What better way to embrace this spirit than with your favorite traditional holiday songs. Do You Hear What I Hear, a new holiday EP by Wytold is exactly that; traditional holiday music but its executed in a manner like no Christmas album I've ever heard.
Wytold who is an electric cellist plays in an interesting fashion. Firstly he plays with a 6 string cello which the two additional strings give him the ability to play the instrument like an upright bass, an acoustic cello and a violin. This makes for quite the arrangement and when he blends and layers together the different sounds it really creates depth and makes for a vibrant sound. You can find this depth all throughout his holiday release. The sequential cello loops and violin solos in Carol of the Bells are really detailed and enjoyable and it's followed by probably the most motivated rendition of O Holy Night I have ever heard. What's best is that Wytold then fuses both songs together creating inspiration and excitement. This sort of motivated inspiration carries right into the next track Do You Hear What I Hear.
The sound is very atmospheric. As I listened to these tracks, I pictured a snowy log cabin decked out with Christmas decorations with the fireplace going. Or a festive small town on Christmas Eve with carolers and midnight mass.
All in all these tracks were excellent! The folksy sound made me picture a traditional holiday setting but the pace of the album made it feel like I was conquering adversity. A very interesting feel, Walking in the Air was a change of pace from the rest of the EP but was one my favorites. This is a great EP and blend of holiday tunes. Wytold is definitely worth checking out if you would like more information just check out his website http://www.wytold.comon there you can find When Fulvio Finds Celeste which is another great album. I can't wait to see what else Wytold has in store.