WWE Monday Night Raw in Baltimore
5 min read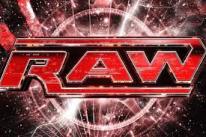 WWE Monday Night Raw started off well; anticipation from the nearly sold-out crowd at Baltimore Arena (formerly the 1st Mariner) was high. However, the night went on, and on, and on, and on….you get the idea, the night was long! This show had a bad case of the Mondays. Normally when shows premiere for the season, they give tantalizing tidbits of what is to come, to suck you in, but that was not what happened here. The Bella Twins "saga" continues with very little resolution.
I cannot go round by round in this review, as I would normally do, because there was little to no pizazz to any of them…where's the pageantry? Where's the showmanship? Where's the frickin' wrestling skill? The night started with the worst actor they have, Summer Rae, but she was quickly beaten down by Naomi, so I thought we were in for a good show! Naomi has some great gymnastic skills. The night quickly went flat and even though I carefully watched and notated each match, they all mush together in a sea…a dead sea! The 1st cage match seemed like it would be interesting, but it was very lackluster.
Chris Jericho was definitely the showman of the night, and Dolph Ziggler put on a good show, too. Ziggler is very athletic and should be a bigger draw for WWE. The tag-team matches were hit and miss. Natalya seems like she could be an even bigger star, based on athleticism, but she doesn't have the the body type that they seem to be selling these days, which is a shame because she is the only Diva that could kick someone's butt!
There were so many speeches made and not a whole lot of action! Paul Heyman and John Cena droned on and on and hardly anyone cared except to chime in on chanting back and forth, "let's go Cena" and "Cena sucks." There were a couple more uninspired team matches. Sheamus and Seth Rollins took the mat and Rollins won with a kick. Cesaro, who crept out during their match (in a suit), undid his french cuffs and abandoned the button-down and came into the ring to add insult to injury and drop kicks Sheamus, while he was down. At this point, the audience around me had the consensus that the night was about a C+. Rusev and his chick came out and defamed the National Anthem and then played the Russian National Anthem, like it was the Olympics…and then left!
The best achievement of the night was the tribute to Joan Rivers. They showed clips of Joan hosting "The Tonight Show" with Hulk Hogan as her guest and guest announcing in the ring, and even clips from "Fashion Police" with The Bella Twins!  For the not-so-grand finale, Randy Orton and Roman Reigns finally came out and just when we thought the battle of the night was about to take place, it was more folly. They did some good things here and there, with Orton dropping a few good moves and Roman getting the better of Orton at times. The crowd was into it, but it went on for so long that people started to lose interest and leave to beat the traffic. Orton ordered the cage to come down and Roman had a moment of a comeback, but in the end Seth Rollins stepped in and they all trampled Roman to a very spiritless end.
All in all, this was a bland edition and the fact that it was the season premiere makes it worse. Hopefully, the rest of the season will be more interesting and entertaining. I personally would love it if they hired wresting coaches to work more with all of them behind the scenes and clean house and get some better actors, with more natural charm and athleticism. Just my two cents!