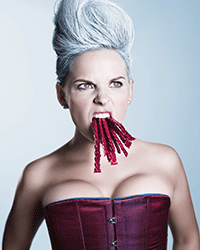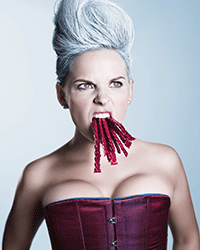 EVENTS ON 9/18 AND 9/20 TO TAKE PLACE BEFORE EVENING PERFORMANCES OF MARIE ANTOINETTE
Season 35 at Woolly Mammoth Theatre Company will begin with two special events capturing the spirit of the season's opening play, David Adjmi's Marie Antoinette.
On Thursday, September 18, Woolly will host Cake & Ale, a happy hour of food and drink pairings curated by Greg Engert and inspired by the characters in Marie Antoinette. Pairings will include six varieties of beer courtesy of DC's Bluejacket Brewery, and three flavors of gourmet donuts provided by GBD (Golden Brown Delicious) restaurant.
The happy hour will begin at 6pm, preceding the 8pm performance of Marie Antoinette. Tickets for the evening, which include admission to Marie Antoinette as well as the happy hour, are $50-$60 and can be purchased online or by calling the Box Office at 202-393-3939.
On Saturday, September 20 at 4pm, Woolly will present a special screening of The Politics of Fashion: DC UNBOXED, an exclusive look at the world of fashion in Washington, DC. The film follows influencers, power players, and entrepreneurs seeking to debunk the myths and perceptions of fashion in DC and determine its future.
A panel discussion following the screening will feature writer, director and producer of the film Elaine Mensah, founder of SVELTE, L.L.C. After the discussion, attendees are invited to attend the 8pm performance of Marie Antoinette. Admission for the screening is free and open to the public, and seats can be reserved here.