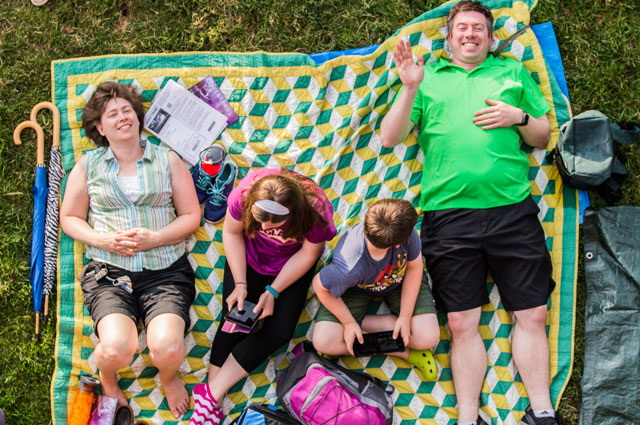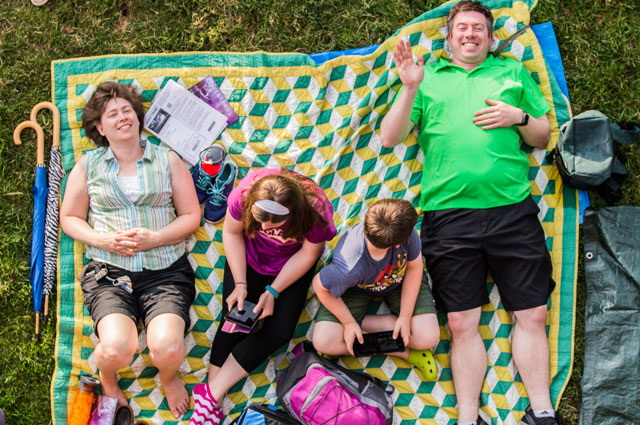 Wolf Trap Foundation for the Performing Arts today announced "Young at Arts," a new accessibility initiative designed to connect families with the performing arts. For select Summer 2016 shows, patrons may purchase one adult ticket and receive one free youth ticket, up to 10 tickets (5 adults and 5 youth). For a complete listing of performance dates and program information, visit wolftrap.org/youngatarts.  

The Young at Arts initiative has three objectives:
Create access points and opportunities to introduce young people to the performing arts.
Create affordable opportunities for families and caregivers to connect with each other and with arts experiences.
Further the mission of Wolf Trap Foundation, which includes providing accessible, affordable arts experiences for diverse audiences.
"The performing arts are about creating connections and I can think of no more important connection than that of the family. Young at Arts makes those connections a little easier by explicitly extending invitations to families, and making family outings more accessible," said Arvind Manocha, president and CEO of Wolf Trap Foundation. "I hope thousands of families take advantage of this initiative, and create memories for the next generation of arts fans."
"Affordability is part of the Wolf Trap brand, as is the beloved tradition that welcomes patrons to bring in their own food and beverages. Even still, costs can add up when you are taking all the kids out or hiring a sitter for the night. The Young at Arts initiative makes a night out at Wolf Trap more affordable than a night at the movies," said Jo LaBrecque, Wolf Trap Foundation's Senior Director, Communications and Marketing.
Performances included in the Young at Arts program span artistic genres, including symphony, opera, jazz and world music. Eligible Summer 2016 shows include select dates for American Ballet Theatre's Romeo and Juliet, Riverdance, and the National Symphony Orchestra at Wolf Trap; all performances of Ragtime; and the one-night performances by Asha Bhosle, Wolf Trap Opera presenting La bohème; and Jazz at Lincoln Center Orchestra with Wynton Marsalis. Most performances are paired with educational pre-performance discussions. Visit wolftrap.org/youngatarts for details regarding eligible performances.

Young at Arts tickets may be purchased beginning today, and are available online, by phone, or in person at Wolf Trap's Box Offices. Tickets are available in the rear-orchestra and/or loge (covered) sections of the Filene Center, as well as on the lawn; up to five adult tickets and five youth tickets may be purchased for any one show, in any one transaction. "Youth" are defined as 17 and under, and must be accompanied by a parent, adult or other caregiver. All patrons, including infants, must be ticketed in order to access the Filene Center for any Wolf Trap performance.
Tickets to all Summer 2016 performances may be purchased online at www.wolftrap.org; by phone at 877.WOLFTRAP, or in person at the Wolf Trap Box Office, 1551 Trap Road, Vienna, Va.