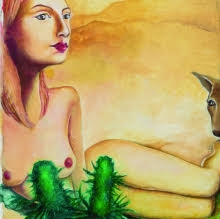 Detroit band Wolf Eyes is set to release their new album I am a Problem: Mind in Pieces on October 30th.  The band has been referred to as "the kings of US noise" and a "post-industrial/noise band". They incorporate a variety of sounds in each of their songs, from the sound of a whistle to what sounds a little like gunshots. They are definitely unlike any band I've ever listened to. Wolf Eyes began as a solo project for band member Nate Young, who later added John Olson, Aaron Dilloway, Jim Baljo and Mike Connelly. Dilloway and Connelly left the band, which now consists of Young, Olson and Baljo performing as the newly formed trio. The soon to be released album stands out from the rest, and here is why.
Catching the Rich Train starts out with a soft whistle, piano and the sound of a train. The background vocals seem a bit ethereal and the track itself has a mysterious sound. The guitar in Twister Nightfall gives it a terrifying sound. The resounding beating of the drums and background music in T.O.D.D. sound foreboding. Just like the previous tracks, Asbestos Youth is a little eerie and nightmarish. The guitar in Enemy Ladder has a powerful sound, but it drowns out the vocals in the beginning of the song.
Last but not least, we have the final track Cynthia Vortex AKA Trip Memory Illness. This is a track that actually scared me a little, and that's not something I say often. While it is impressive when artists put a variety of sound effects in their songs, they should be entertaining and appealing to their audience, not terrifying.
Wolf Eyes is a talented band and they have the skill to create an album that stands out from the rest, but "I am a Problem: Mind in Pieces was hard to enjoy. Each song on this album had some sounds that were unique but frightening as well. Even though they are a "noise band" and included various sounds in their songs, those sounds are what made this album a bit terrifying.
Final Grade: D